George Galloway threatened with 'facing a bullet' by heckler at pro-union event in Scotland
Danny Alexander MP and other speakers were also heckled in Glasgow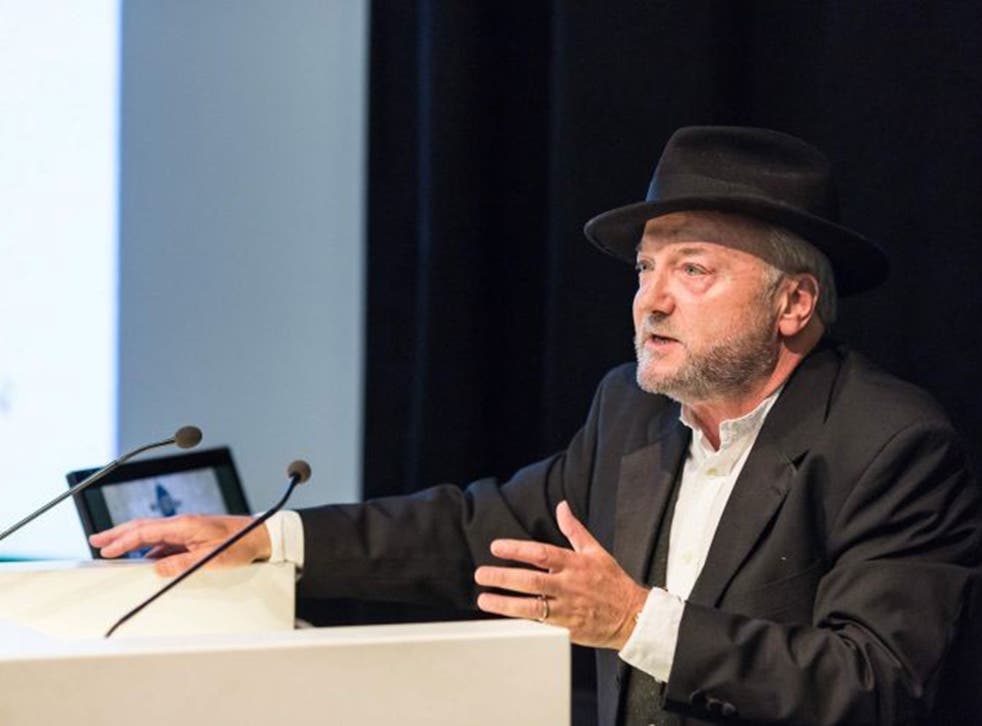 George Galloway claims he was told he was "going to face a bullet" by a heckler at a pro-union event in Scotland, just weeks after being attacked in London.
The controversial MP had been speaking at a rally held by the "no" campaign in Glasgow on Monday when he was heckled, according to the Telegraph.
"In the last 30 minutes I have been told I am going to face a bullet," he was reported as saying.
"I take these matters seriously because I am on painkilling drugs and a walking stick when I am not on stage following an attack in London."
A 39-year-old man has admitted hitting George Galloway as he spoke to the public in Notting Hill on 29 August and will stand trial in November.
Videos of the event, held by WorkingforScotland.org at the Royal Concert Hall, showed sporadic shouting throughout speeches and at one point several protesters walked out.
Danny Alexander, the Chief Secretary to the Treasury, was shouted at by an anti-austerity campaigner who was eventually dragged away shouting "we will be free".
As Mr Alexander struggled to make himself heard, he said: "It is what they like to do - shout you down. Well I am going to be heard."
People's Question Time continued as planned, with other speakers including a constitutional lawyer, Adam Tomkins, former Labour MP Brian Wilson and economist Professor Ronald Macdonald.
A small number of campaigners on both sides of the debate have been criticised for resorting to bullying and intimidation and several violent assaults in Scotland have been linked to arguments over the referendum.
Police were called to Glasgow's Argyle Street earlier this month amid complaints of confrontation between 40 to 50 Yes and No campaigners, when a man was filmed apparently kicking a women on the opposing side.
Scottish Independence: For and against

Show all 24
There are concerns that the debate that has put friends and family on opposing sides will continue dividing Scotland, whatever the outcome of Thursday's referendum.
Writing in the Independent on Sunday, Scot James Cusick said that he felt increasing hostility from former friends after voicing his preference for a "no" vote.
"I'm now outside the clan's welcome. It feels like a form of banishment. It hurts," he wrote.
"And it seems entirely possible that the result of the vote this Thursday, if Yes doesn't win, will make the situation much worse."
Join our new commenting forum
Join thought-provoking conversations, follow other Independent readers and see their replies