Scottish independence: Hague calls for rebalancing of constitution 'to give English votes to English MPs'
Call comes after Cameron resolved to solve the West Lothian question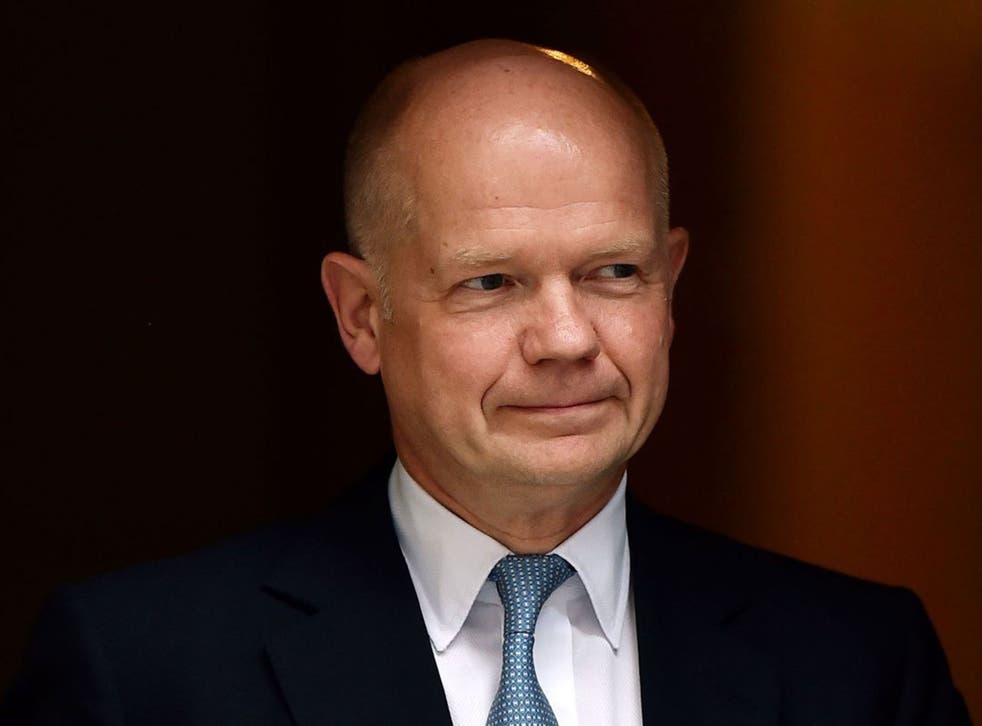 William Hague has called for the constitution to be re-balanced in order to give English votes to English MPs after the No campaign's victory in the Scottish referendum.
The Commons leader said the so-called West Lothian question was now a "fundamental issue" after David Cameron announced he would find an "decisive" answer to the issue, hinting that he thought Scottish MPs should not vote on devolved matters in Westminister.
As early as 1999 Mr Hague, then party leader, was insisting that "English MPs should have exclusive say over English laws".
On Friday, he told Channel 4 News: "There is an anomaly at the moment whereby Scottish members of parliament are voting on what happens on the health service in England but the English MPs and the Welsh MPs are not voting on what happens on the health service in Scotland. So our constitution is unbalanced at the moment."
Shortly after the results of the referendum were announced, Mr Cameron said he would begin working on plans for a "full and fair settlement for all of the UK", including reform to address the thorny issue of "English votes for English laws", suggesting that Scottish MPs would no longer
Scottish independence: Referendum results in pictures

Show all 15
Mr Hague is to draw up the detail of the plans, to be discussed in a Cabinet committee, with the same November deadline as that for the detailed proposals for Scotland. However, he said the proposal has not yet been agreed in cabinet.
If Scottish, Welsh and Northern Irish politicians were prevented from voting on England-only legislation, Labour could struggle to win majorities on measures at Westminster.
But Mr Hague denied setting a trap for Labour, saying the party will "have to determine their position on this".
He said: "They have been longstanding advocates to dissolution in parts of the United Kingdom. They have tried to ignore the issue where England stands in this. This issue cannot be ignored no longer."
Earlier, Nigel Farage called for Scottish MPs to immediately give up their right to debate or vote on devolved English issues in Westminster.
The Ukip leader said he will write to the 59 Scottish MPs today to ask them to commit to ending their involvement in England-only policies.
Join our new commenting forum
Join thought-provoking conversations, follow other Independent readers and see their replies