Scottish referendum: Alex Salmond concedes defeat - but now wants devolution promised by Westminster
First Minister says that historic level of voter participation 'will not allow politics to go back to business as usual'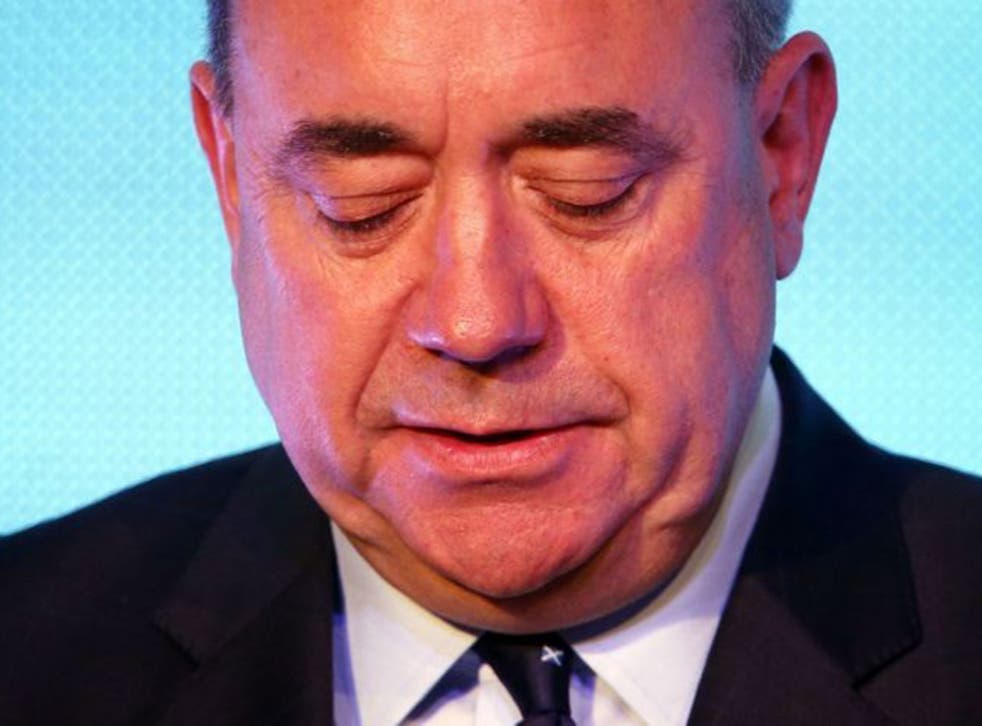 Alex Salmond was cheered by supporters of the Yes campaign in Edinburgh, moments after Better Together stormed to victory to ensure Scotland remains part of the UK.
In an emotional address, the Scottish National Party leader said that he accepted "the democratic verdict of the people" and called on everyone else to "do the same" as he conceded defeat in his fight for Scottish independence.
Scots voted by a margin of around 55 per cent to 45 per cent to stay part of the United Kingdom, a move Mr Salmond described as evidence that the country did not want independence "at this stage".
But he thanked 1.6 million voters for pledging their support for his campaign and called on the leaders of the three main pro-Union parties to "live up" to promises of further devolution.
"I accept that verdict of the people and I call on all of Scotland to follow suit in accepting the democratic verdict of the people of Scotland."
Scottish independence: Referendum results in pictures

Show all 15
Mr Salmond added: "I think the process by which we have made our decision as a nation reflects enormous credit upon Scotland. A turnout of 86 per cent is one of the highest of the democratic world, in any election or any referendum in history.
"We have touched sections of the community who have never been touched before by politics. These communities have touched us... I don't think that will ever be allowed to go back to business as usual in politics again."
He claimed the "mass movement" of the Yes campaign struck "terror" into the Westminster Government and again made accusations of "scaremongering" - and said he expects devolution promises to be "honoured in rapid course".
"We now face the consequences of Scotland's decision," Mr Salmond said. "I pledge to work constructively in the interests of Scotland and the rest of the United Kingdom."
Mr Salmond then ended his speech, saying: "Today of all days as we bring Scotland together, let us not dwell on the distance we have fallen short, let us focus on the distance we have travelled...we will go forward as one nation."
Join our new commenting forum
Join thought-provoking conversations, follow other Independent readers and see their replies