Scottish Parliament set to be handed control over abortion laws
The announcement has been immediately criticised by Scottish Labour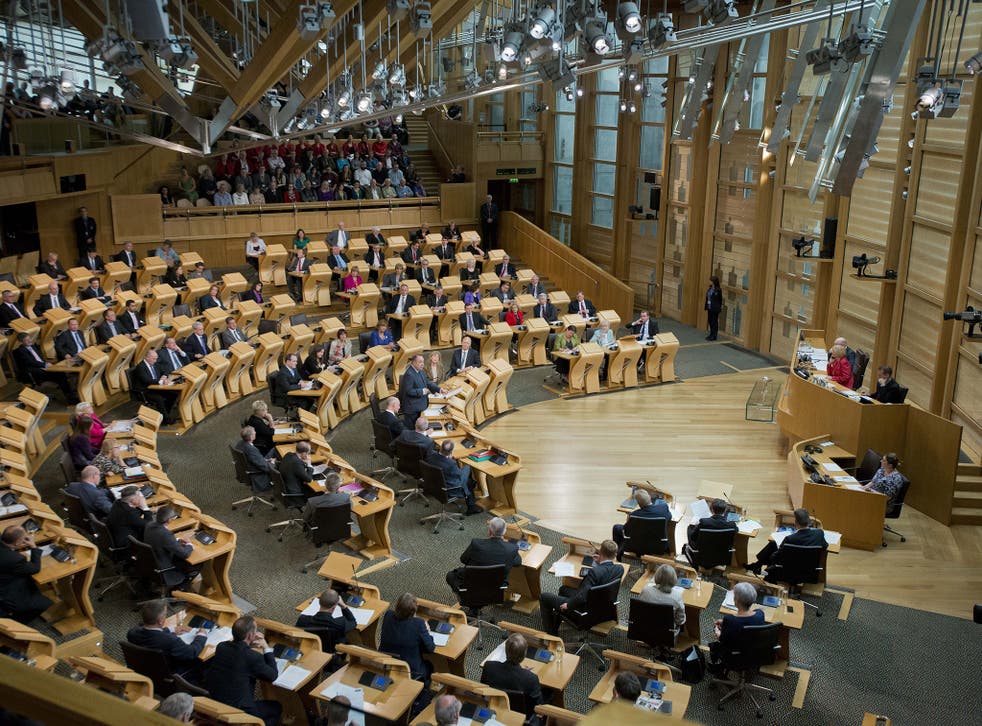 The Scottish Parliament will be given control over the law on abortion when new powers are devolved to Holyrood, the Scottish Secretary has announced.
David Mundell said there was no "convincing constitutional reason" why decisions on the law governing abortion should not be handed to MSPs through the Scotland Bill, which is currently working its way through Westminster.
However, the announcement was immediately criticised by Scottish Labour, which has long opposed the devolution of abortion. The party said the decision had been made "behind closed doors" and without any consultation with women's groups.
Under current UK laws, an abortion can usually only be carried out during the first 24 weeks of a woman's pregnancy and only in a hospital or specialist licenced clinic. The legislation, which dates back to 1967, covers England, Scotland and Wales but not Northern Ireland, where abortion is illegal except in certain cases.
The Smith Commission, which was set up in the wake of the Scottish independence referendum last year, previously recommended that the devolution of abortion law to Holyrood should be seriously considered – but the proposal did not appear in its final report or in the Scotland Bill.
Most UK Catholics support abortion and use of contraception

Show all 3
However, Mr Mundell told the Scottish Affairs Committee at Westminster that an amendment would now be made to the Bill to allow the powers to be devolved. "Holyrood already has responsibility for dealing with end of life issues. It has responsibility for the NHS and for criminal justice in Scotland. I do not see a convincing constitutional reason for why abortion law should not be devolved and that is what has led me to this decision," he said.
Most of Holyrood's political parties are in favour of abortion law being devolved, but it is unlikely to be changed once the new powers are granted. Public Health Minister Maureen Watt welcomed the move yesterday, but added that the Scottish Government "has no plans to change the law on abortion, including the current time limit".
However, Scottish Labour's equalities spokesperson Jenny Marra criticised the decision, saying that powers should only be devolved "for a purpose". She added: "The safest way to protect the current legal framework around abortion is for it to remain at UK level where there is a strong consensus around the current time limits."
Devolving the control of abortion law to Scotland was considered before the new Parliament was created in Edinburgh in 1999, but the powers were eventually reserved by Westminster amid concerns that MSPs would come under pressure to change the time limits on terminations.

Join our new commenting forum
Join thought-provoking conversations, follow other Independent readers and see their replies