Carcass of mysterious creature washes ashore in Wales leaving experts baffled
'When you look at it the first time you may think it is a crocodile, but it is certainly not'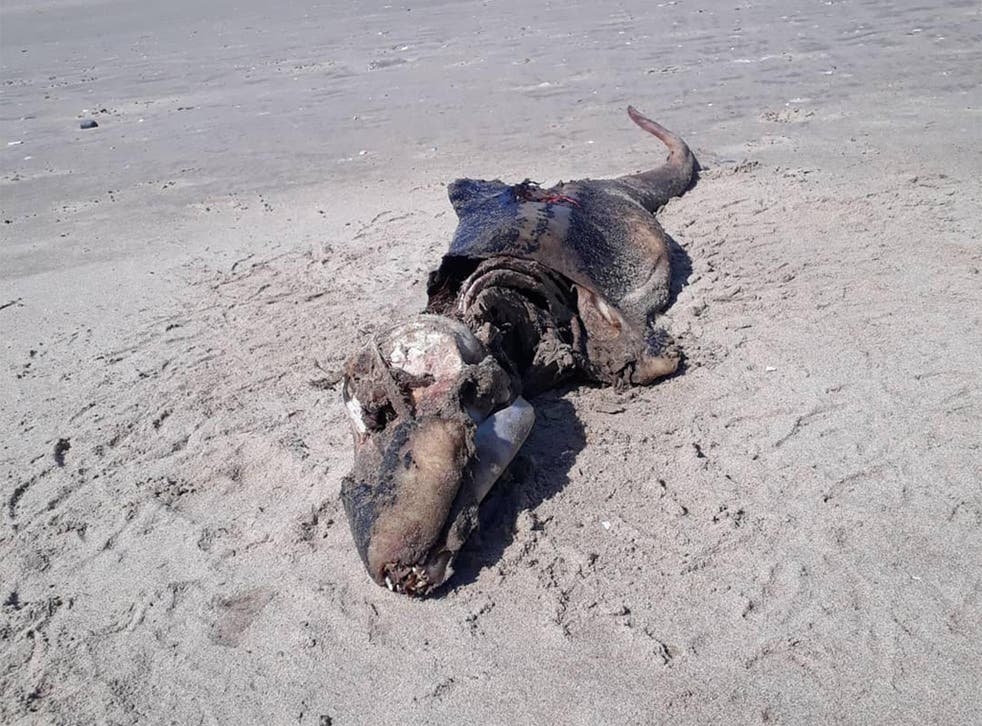 The remains of a mysterious creature have washed up on a Welsh beach, leaving experts as puzzled as the locals who found it.
Beth Janetta, 41, discovered the carcass while walking her dog along Rhossili beach in Gower.
Some believe it belongs to either a whale or a dolphin, but its advanced state of decomposition makes it hard to identify.
'Globster' creature found washed up on beach in Philippines
Dr Daniel Forman, a biosciences lecturer at Swansea University, told the BBC: "When you look at it the first time you may think it is a crocodile, but it is certainly not."
He added: "Its jawline suggests it is like a cetacean whale or a dolphin."
National Trust area ranger Mark Hipkin, who collected the remains, said he believed it was a dead porpoise.
He mentioned that as well as aquatic life, occasionally sheep fall into the sea and wash up later after decomposing.
Earlier this month another strange and unidentifiable carcass washed ashore in the Philippines.
Thought to have been either a manatee or a whale, the creature was nicknamed a 'globster' due to its unusual appearance.
Join our new commenting forum
Join thought-provoking conversations, follow other Independent readers and see their replies