Mission to save whale spotted off Norfolk coast terminated after 'no sighting in over 90 minutes'
'With a bit of luck it will return to deeper waters and stand a chance of survival'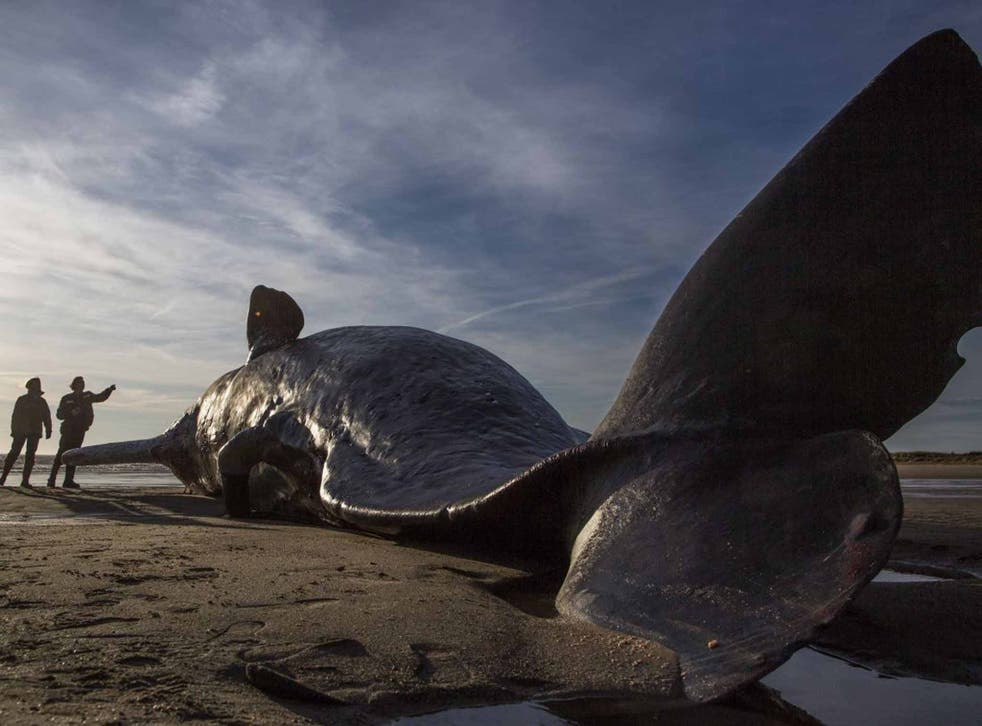 A whale thought to be in trouble after it was spotted thrashing around in shallow waters off the Norfolk coast could 'stand a chance of survival', coastguard teams have said.
The UK coastguard terminated its rescue operation after there had been no sightings of the whale for over 90 minutes.
Keith Griffin, station officer for the Happisburgh and Mundesley Coastguard Team, said: "We've carried out an extensive search and are confident that if the whale was in that search area, we'd have found it.
"Low tide has now passed so with a bit of luck it will return to deeper waters and stand a chance of survival."
Mundesley Coastguard Rescue Team had contacted the UK Coastguard just after 10am this morning to report the whale was 300-400 yards off shore. The whale, which is the seventh whale in that area, was reported to be alive and thrashing about in the shallow water.
Last week a whale beached on the Norfolk coast died shortly after being washed up on Hunstanton Beach after 8pm on Thursday. This followed the discovery of four dead whales washed up on the Lincolnshire coast and another at Hunstanton last month.
Others have been found in France, the Netherlands and Germany.
The UK Coastguard had alerted Happisburgh and Mundesley Coastguard rescue teams who were on the shoreline keeping a watchful eye over the position of whale. British Divers Marine Life Rescue, the Zoological Society of London, the Maritime and Coastguard Agency's Receiver of Wreck and the local council have also been informed.
Speaking earlier Stephen Marsh, operations manager at the British Divers Marine Life Rescue, said: "At the moment the report from the coastguard is that the whale is still free-swimming.
"Because we're come up to spring tide, the waters may be a bit deeper but that can be a double-edged sword because you get very high tides and very low tides.
Dead whales beached on the North Sea coast

Show all 8
"If it does strand the story will be very similar to what we've had recently - the whale will have very little chance of relaunching and, if it does, its chances of survival will be very low."
The Cetacean Strandings Investigation Programme, which examines all whale, dolphin and porpoise strandings in the UK, is working to establish why the whales came ashore and how they died.
This could help establish what the whales, thought to have come from the same bachelor pod normally living off the west coast of Norway, were doing in the North Sea. One theory is that the male whales could have taken a wrong turn while heading south to find females or been lured by food.
Additional reporting by Press Association
Join our new commenting forum
Join thought-provoking conversations, follow other Independent readers and see their replies