Doubts cast over £500-a-month bed under stairs for rent
The monthly payment for the Harry Potter-style room did not include bills - but is the story legit?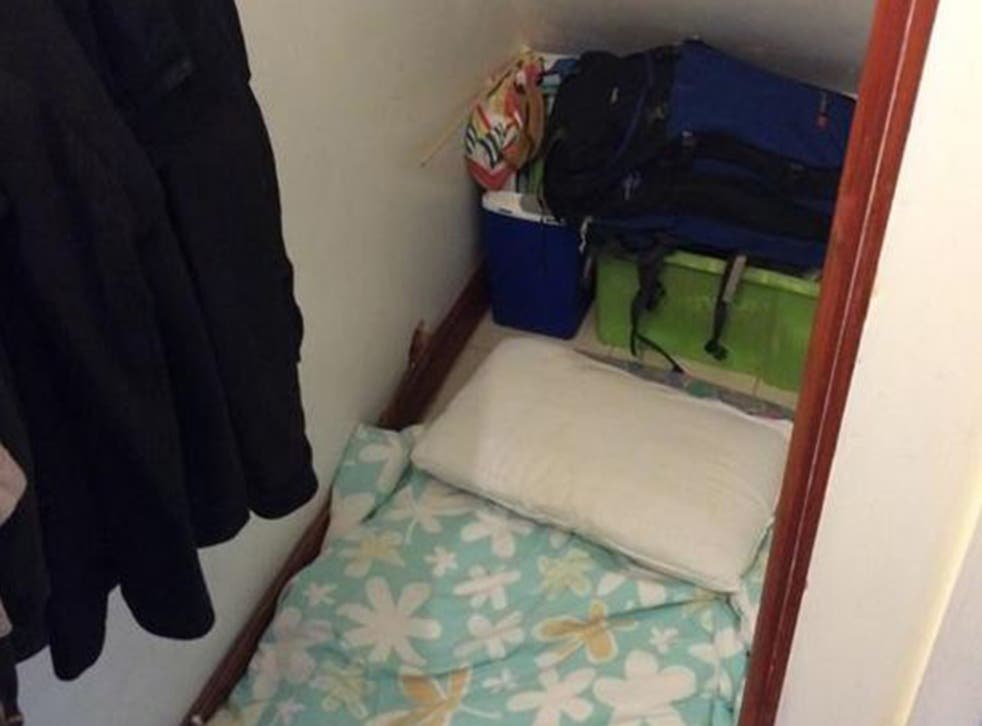 Doubts have been cast over an advert apparently offering a single mattress under the stairs at a London houseshare for £500-a-month in rent.
Alex Lomax posted pictures on Twitter of the space she claimed she had viewed inside the Clapham home, with the "room" advertised on a website called London2Let.
She tweeted: "I have literally just been shown a bed under the stairs for £500 a month. F you London!" She tagged the tweet #privetdrive, in reference to Harry Potter's under-stairs cupboard room at the Dursley's house.
The story was picked up by various publications, including the Independent.
She insisted the advert was genuine and that she had been to view the space, but failed to answer further questions about the story.
And her account was subsequently questioned by social media users including blogger Dan Barker, who cited Lomax's LinkedIn profile that reveals she works in PR as a "red flag".
He found she worked for Redbrick Communications, a PR firm that specialise in the housing market, and questioned whether the ad was a PR stunt designed to go viral.
Mr Barker's investigations also found Ms Lomax was from Worcestershire, which is where the London2Let is registered. If you search for other properties on the London based letting site, you'll find that within 40 miles of Westminster, the Harry Potter room is the only one on offer from a private landlord.
He also pointed out that the ad also requests the prospective housemate is not "somebody that just wants to stay in their room", which he suggested sounded more like a joke given the size of the room.
Mr Barker concluded: "If the story is real, I'll happily pay Alex's first week of rent for doubting the story whenever she does find a suitable place (hopefully with a little more space, and an actual bed rather than a folded up duvet on the floor), but the story doesn't quite add up to me as it has been presented."
The Independent has contacted London2Let, but has so far been unable to verify the advertisement.
It is not the first time a seemingly ridiculous living space has been offered for rent in the capital. Last year, SpareRoom.com advertised a room in Lewisham that featured a bed that appeared to be constructed from a desk.
Join our new commenting forum
Join thought-provoking conversations, follow other Independent readers and see their replies