Theresa May plans to 'send home foreign graduates' met with anger and condemnation
The Home Secretary said students would have to apply for new visas from abroad under the proposed policy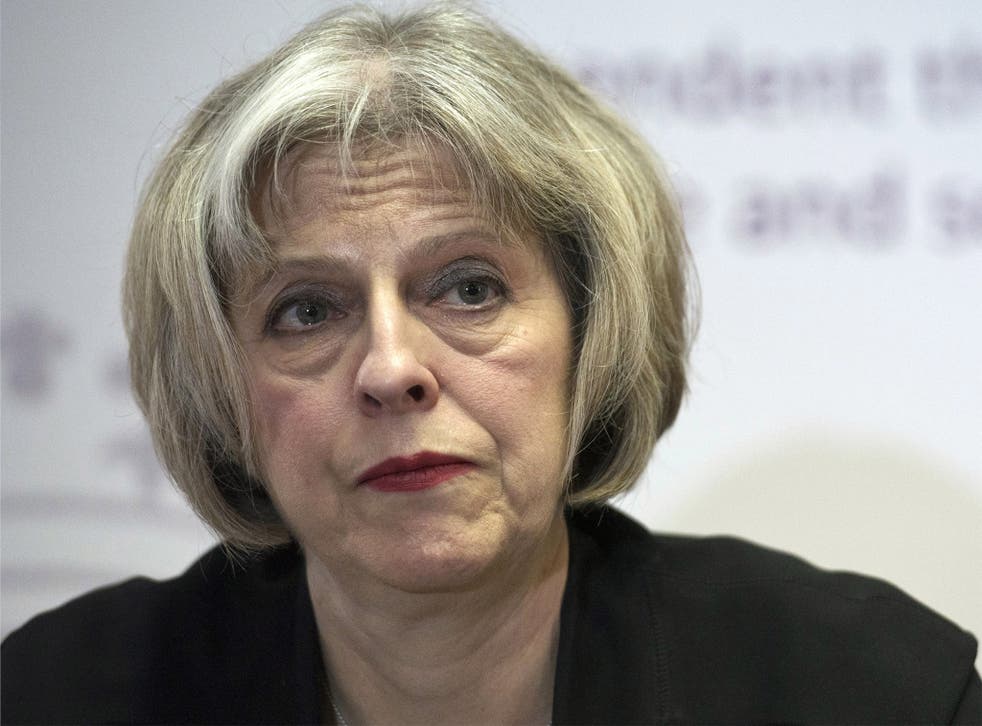 Plans by Theresa May to force students from outside the European Union to leave Britain and apply for new visas from abroad provoked anger and condemnation today.
The Home Secretary is pressing for the policy to be included in next year's Conservative general election manifesto. It will be opposed by Labour and the Tories' Lib Dem Coalition partners and will cause dismay in the Treasury and the Business Department because of the revenue generated overseas students.
Yvette Cooper MP, the shadow Home Secretary, said: "Theresa May is flailing around with her immigration policy in chaos. Her net migration target is in tatters, illegal immigration and exploitation are getting worse, she's given citizenship to serious criminals and the only answer she can come up with is a few more restrictions on the overseas University students who bring billions of pounds of investment into Britain.
"More does need to be done to stop people overstaying illegally when their visas run out - whether they arrived on student visas, work visas or tourist visas. But the answer to that isn't to prevent highly skilled overseas graduates getting legal work visas to fill shortages in fields like science or medicine."
Sunder Katwala, the director of the British Future thinktank, said: "A crackdown on foreign students would be a pretty unpopular form of populist politics.
10 things immigration has done for Britain

Show all 10
"The research shows clearly that most people think international students are good for Britain, bringing income into our world-class universities and spending on the cafes, restaurants and shops in the towns and cities where they study around Britain. As long as they are genuine students, most people think this should be kept apart from immigration policy."
Kenneth Clarke, the former Tory Cabinet minister, today called for hysteria to be removed from the immigration debate.
He said: "It's very difficult to debate immigration, which is why I do agree that the major parties have tended slightly to avoid it, because it runs away, it becomes almost hysterical quite rapidly in the public debate.
"Our problem is illegal immigration - our problem is that from dangerous, poor parts of the world we have people coming in and it's very difficult to control them if they are coming in on lorries from Somalia or Syria or Afghanistan or whatever."
He told BBC1's Andrew Marr Show that he did not agree that immigration caused housing shortages or pressure on hospitals.
"There are far more complicated things there that you have got to tackle. What we do have to ensure is that we do have immigration, because we have got multinational companies, because half a million of the immigrants here are running their own businesses and providing jobs, we don't want to throw out French hedge fund managers ... At the moment the politics of the country, because of anger, because of reduced living standards, because of the recession, are very susceptible to people telling them 'oh don't bother with all this complicated politics, it's foreigners, let's get all these foreigners to go home'."
Nicola Dandridge, the chief executive of Universities UK, said: "Clamping down on genuine international students would not only damage our universities, but would also damage our economy."
She said: "Such proposals would risk increasing the perception the UK does not welcome international students. These are damaging proposals."
Join our new commenting forum
Join thought-provoking conversations, follow other Independent readers and see their replies