Church of England is 'dumbing down' christenings, says cleric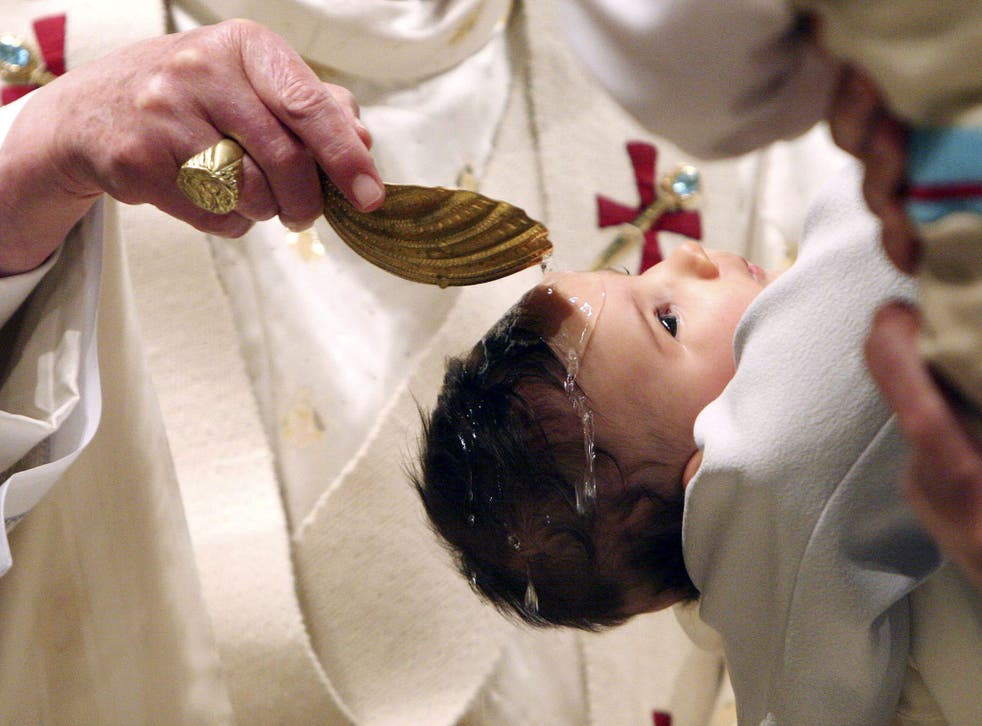 The Church of England has been accused of "dumbing down" the baptism service, one of the cornerstones of the faith, by changing its wording so parents and godparents no longer have to "repent sins" and "reject the Devil".
A trial of the new wording, aimed at making the service easier to understand, will last in parishes until Easter.
The former Bishop of Rochester, Michael Nazir-Ali, writing in The Mail on Sunday, branded it part of the "constant dumbing-down of Christian teaching" rather than trying to explain the meaning of baptism.
No mention of the Devil or sin is made in the new version, in which parents and godparents are asked to "reject evil, and all its many forms, and all its empty promises".
Join our new commenting forum
Join thought-provoking conversations, follow other Independent readers and see their replies