Staycation, staycation, staycation: Why Britain's holiday homes cast a dark cloud over our coastal resorts
More than a million of us now own at least one extra house. But where are all these second properties – and what are they doing to the communities around them?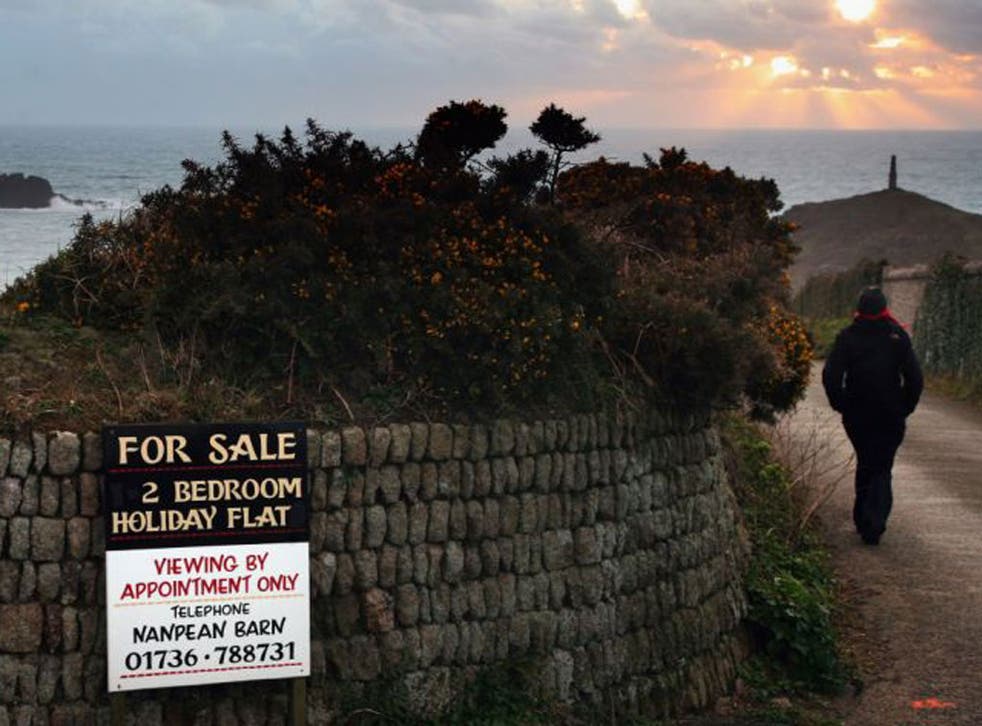 Walking her children to school through the village of Llanbedrog in Gwynedd, west Wales, Susan Pritchard passes by six empty houses. They are perfectly fit to live in. In fact, they are some of the best houses in the village. They are holiday homes, owned by people who live a long way from Llanbedrog. For the first half of this year, Mrs Pritchard and her two daughters had to live in a single room in her mother's house.
She was the victim of a chronic shortage of affordable housing in Gwynedd – a situation created, local housing authorities say, by the exceptionally high number of holiday homes in the area.
More than 1.5 million people have second addresses in the UK. For the first time, the Census has revealed the demographic patterns that lie beneath this statistic. The majority – 77 per scent – of people registered with a second local authority are not wealthy holiday home-owners, but students or children of separated parents. Another 12 per cent, 188,837 people, have a second address for work purposes – mostly in central London. The remaining 11 per cent, or 165,095 people, have a holiday address.
Gwynedd has the highest rate of holiday home-owners in the UK. Nearly 8,000 people hold a second address in the area, meaning that for every 1,000 permanent residents in Gwynedd, there are 64 people that only occupy their home occasionally. The influx of buyers has driven up house prices, squeezing out local people in an area where the average income is 15 per cent below the national average.
In villages along the Llyn Peninsula, Gwynedd, a popular holiday spot on the Irish Sea, shops and cafes are getting used to lean off-season months, while local schools are struggling to keep up classroom numbers because young families are leaving the area.
"Some of the villages are now 50 per cent holiday homes," said John Wyn Williams, Gwynedd Council member for housing. "An average price for a three-bedroom house would be around £250,000. That's out of the reach of many local people. Combined with a poor job situation because of the recession, local people have to move away. Some of the larger villages can be ghost towns in the winter."
A similar situation exists in other popular holiday destinations in low income areas such as Cornwall. But in Wales the housing crisis is having a profound impact on communities.
"Rural, often Welsh speaking communities, have been under pressure from second home ownership for decades," said Nick Bennett, group chief executive of Community Housing Cymru. "We are in danger of losing a generation as the rural exodus of youth will continue and with it the decline of Welsh as a community language."
Ms Pritchard, 47, is one of the lucky ones. After seven months on the waiting list for social housing, she was moved into a new development built by the council and a local housing association, for local people – one of the strategies authorities are employing to combat the holiday home bias.
"It's very frustrating but I don't suppose the holiday home owners really care about the impact they are having on the local area," she said.
Join our new commenting forum
Join thought-provoking conversations, follow other Independent readers and see their replies