UK weather forecast : Bookmakers slash odds of March being hottest ever recorded
Brits made the most of the hot weather this weekend – but the warmth is likely to be short-lived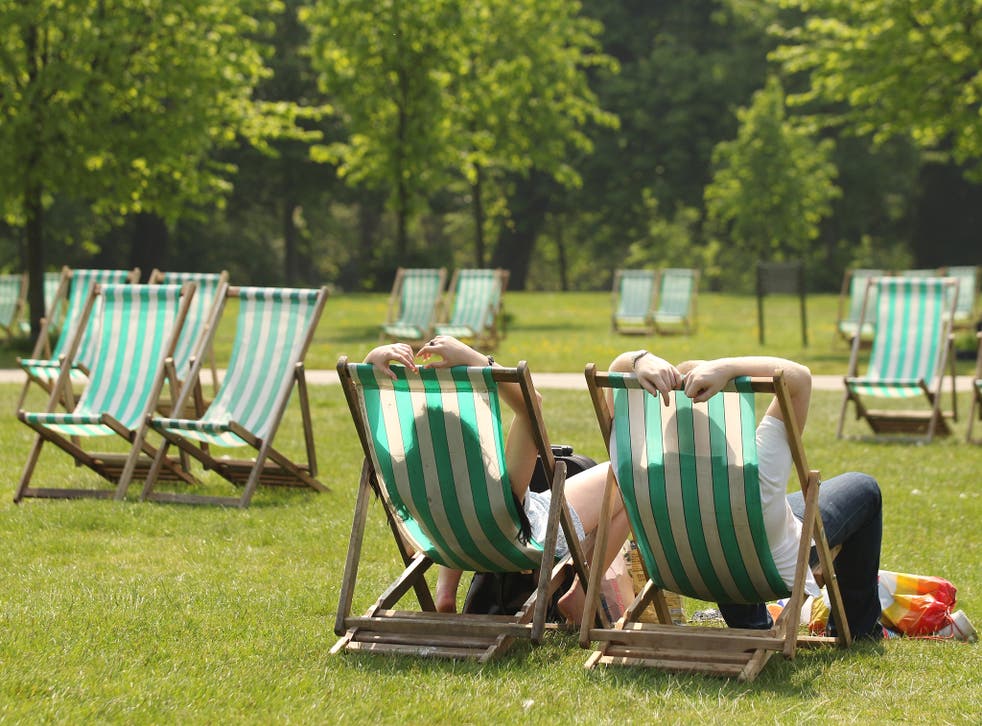 The brief blast of summer that drew millions to parks and beaches this weekend will be replaced by cold, wet conditions by the end of the week.
Despite the expected change in whether though, bookmakers have cut the odds on this March being the hottest on record. Coral slashed the odds from 6-1 to just 4-1, while the betting company also offer odds of 5-1 that 2015 will be the hottest in history.
Met office spokesman Alex Burkill, speaking to The Telegraph, said: "Saturday was the hottest day of the year so far. 15.5C was the warmest temperature across the UK, recorded in Murlough, County Down in Northern Ireland. But in England we reached 17.3C in Stanton in Suffolk."
He said this week would be characterised by "spells of wet weather" throughout as a band of rain moves south-eastwards across the UK.

"There will still be some bright or sunny spells around but it's going to feel cooler. It may also be breezy at times. There are likely to be some showers feeding into the north-western parts and these could be wintry – a mixture of rain, sleet and maybe a little bit of snow over high ground."
He added that there were strong indications of a more settled period, due to a build-up of high pressure, towards the end of the month.
Join our new commenting forum
Join thought-provoking conversations, follow other Independent readers and see their replies