UK weed legalisation petition hits 150,000 signatures, will get Parliament debate date in September
The House of Lords previously called the UK drug policy a 'laughing stock'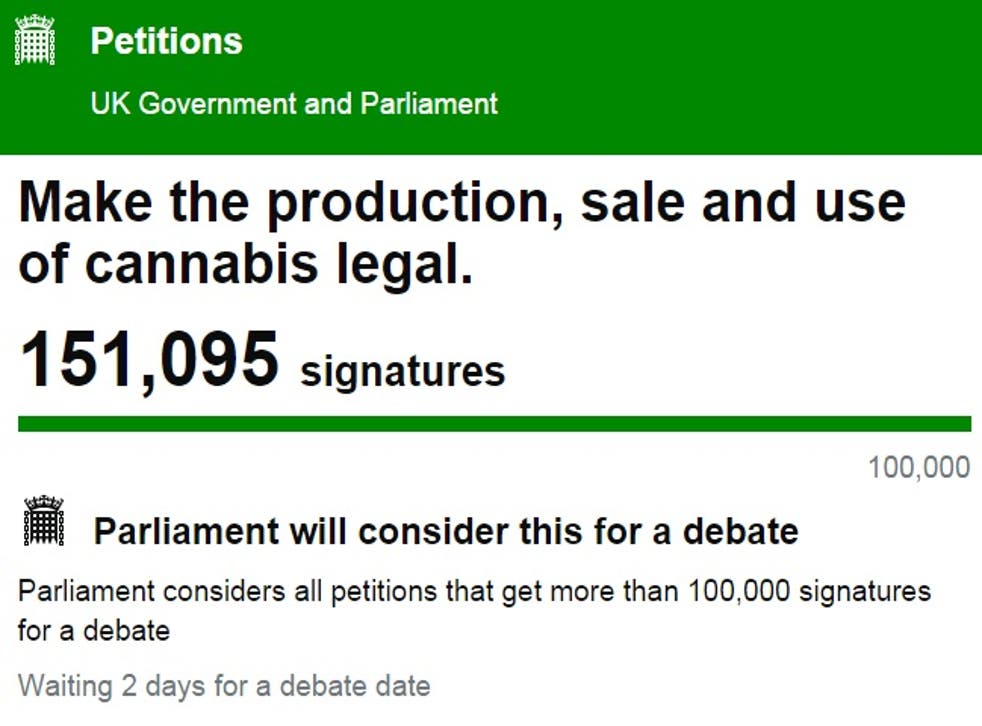 A petition calling for cannabis to be legalised in the United Kingdom has now amassed over 150,000 signatures, furthering its chances of receiving a serious consideration in Parliament.
Citing financial, employment and policing benefits, the petition hit 100,000 signees on Saturday, ensuring it would be considered for the House of Commons.
The petitioners has been waiting for a debate date for two days, but will have to wait a good while longer.
It will be considered for debate at a Petitions Committee meeting in September, with the body saying that petitions with over 100,000 signatures are "almost always" debated.
An official response from the government is expected much sooner.
Entitled 'Make the production, sale and use of cannabis legal', the petition claims that "legalising cannabis could bring in £900m in taxes every year, save £400m on policing cannabis and create over 10,000 new jobs.
"A substance that is safer than alcohol, and has many uses" it adds, "it is believed to have been used by humans for over 4000 years, being made illegal in the UK in 1925."
The petition follows the Durham police commissioner's effective decriminalisation of the drug, and several states in the US hardly falling to pieces (with several reaping big tax rewards) after legalising marijuana.
It is currently the second most signed petition on the Parliament committee-run website, following one calling for a vote of no confidence in Health Secretary Jeremy Hunt which has seen almost 200,000 signatures.
Last month, The House of Lords pondered changes to the Psychoactive Substances Bill, describing it as already a "laughing stock".
Join our new commenting forum
Join thought-provoking conversations, follow other Independent readers and see their replies