Ukip used poppy 'for crass partisan ends' on election flyer
Andrew Charalambous said that 'embarrassed and deeply apologetic' regarding the advert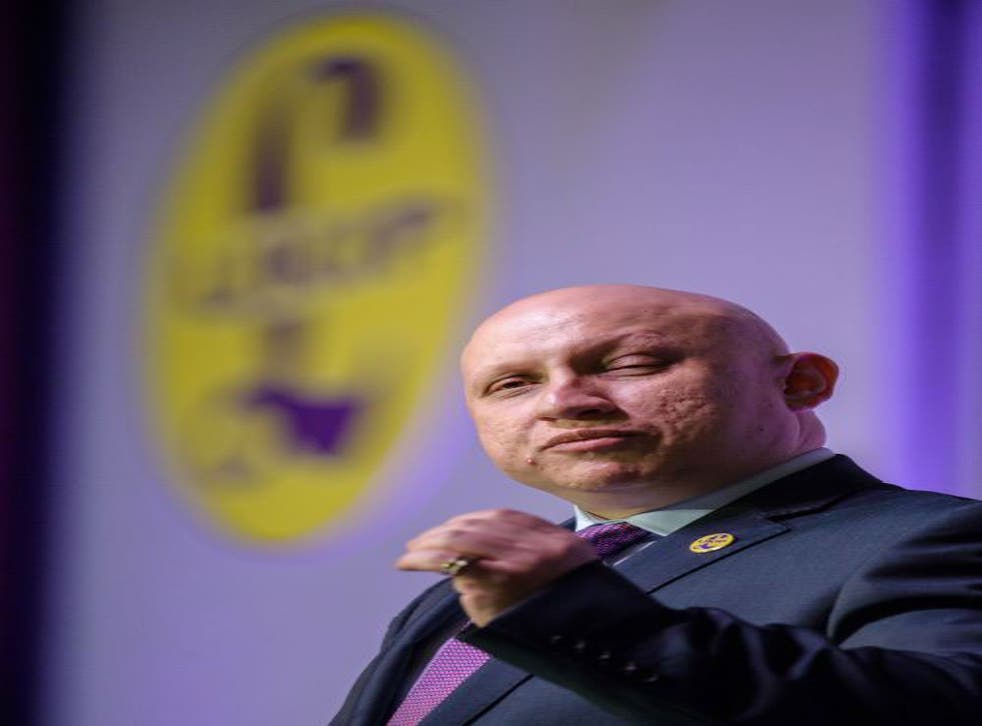 Ukip has been accused of hijacking the image of the poppy 'for crass partisan ends' by the Royal British Legion after one of its candidates used the symbol in an advert.
The poppy, according to the Royal British Legion, is a registered trademark and should not be used in political campaigns.
The image was used in a newspaper advert that reportedly appeared in the Ely News promoting the campaign of Andrew Charalambous, Ukip parliamentary candidate for North East Cambridgeshire.
A spokesman for the Royal British Legion said: "The Legion red poppy is the registered trademark and device of The Royal British Legion and its only lawful use is the support of our charity and poppy appeal.
"The poppy is entirely non-political, non-partisan, and non-sectarian, and its use in this context is entirely unacceptable. We will take all necessary steps to ensure that this does not happen again.
"We greatly regret and deplore that the universal symbol of valour and sacrifice has been tainted for crass partisan ends by this electoral candidate."
The advert reads: "All the polls point to hung Parliament. Vote to give the balance of power to Ukip not to the Scottish National Party."
The headline to the advert said: "Don't let their sacrifice be in vain" with the image the poppy next to the face of Ukip leader Nigel Farage below."
A spokesman for Ukip said: "Mr Charalambous is embarrassed and deeply apologetic that he used the Royal British Legion's poppy in his advertisement.
Ukip gaffes and controversies

Show all 18
"A member of the Royal British Legion for many years, he apologises profusely. He is adamant he will not do so again."
Charalambous is the national housing and environment spokesman for Ukip. He stood as a candidate for the Conservative Party in 2010 in the constituency of Edmonton where he came second.
He then changed party allegiance to Ukip and represented the party in the Feltham and Heston by-election in 2011.
Last year it was revealed that his Facebook claimed he held a degree and a professorship at an unaccredited academic institution.
Facebook entry claimed he had a "PhD in the parallels between Plato's Utopia and Spartan society" and being a "professor of environmental sciences."
Both claims were discovered to be unfounded and were removed from the page.
Join our new commenting forum
Join thought-provoking conversations, follow other Independent readers and see their replies