University accused of 'victim blaming' over 'Bet Jennifer Lawrence wishes she'd used a stronger password' posters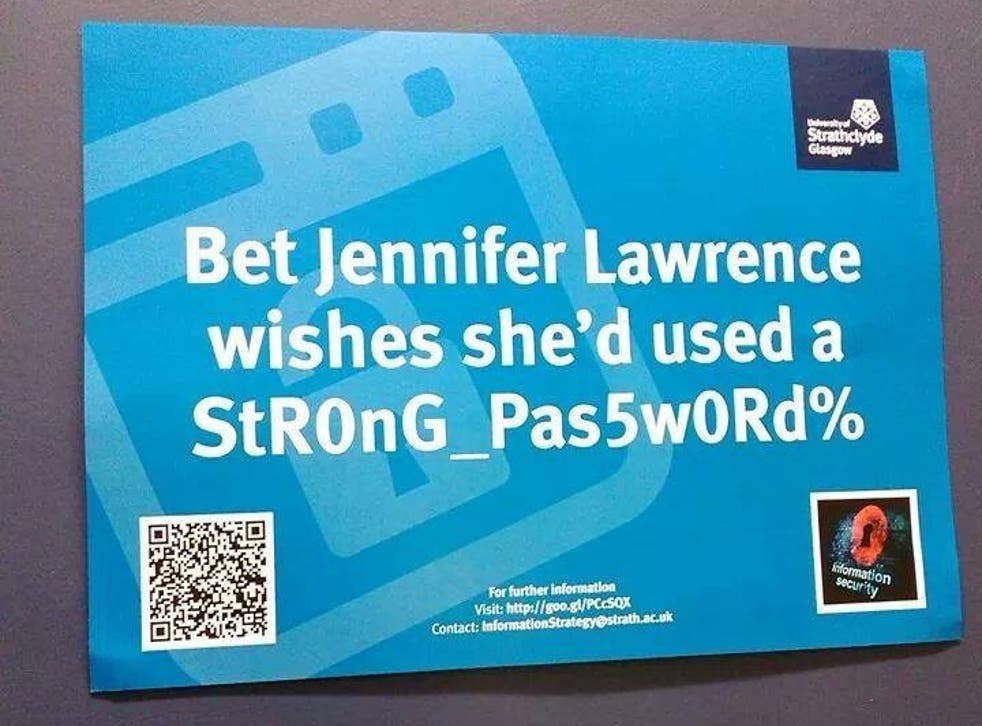 The University of Strathclyde started a campaign to get students to think more carefully about internet security this week – a good idea – but their efforts to make it relatable using the iCloud hack scandal were a little misjudged.
The university gloated about the leak of nude pictures of Jennifer Lawrence, implying that she was to blame for not better protecting the photos from thieves in the first place.
"Pretty shocking victim blaming here. Will you take it down?" student Bill McCauley wrote on Twitter to a string of retweets.
The university quickly tried to put out the fire.
"The posters are being removed now," it responded. "They should not have produced and we are looking into how this happened."
Someone came up with a bad joke is probably 'how it happened', but full marks for speed of apology.
Join our new commenting forum
Join thought-provoking conversations, follow other Independent readers and see their replies