We asked Dolmio's rivals if they're also going to put health warnings on their sauces. This is what they said
Dolmio and Uncle Ben's have just done it - so who's next?  (They don't all seem to be rushing at once)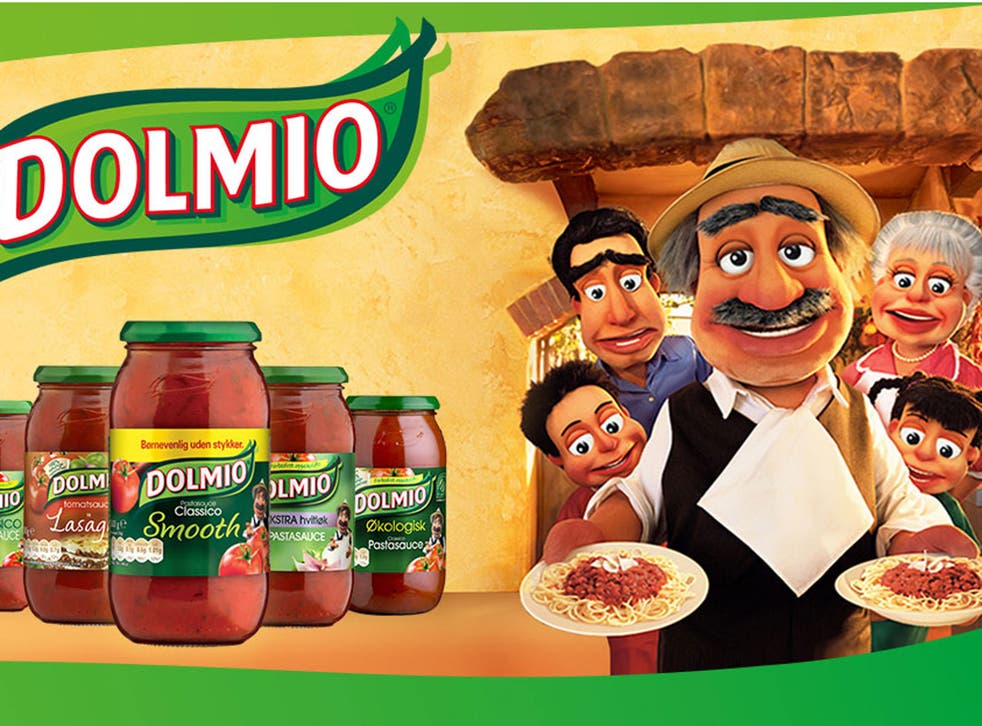 "Better food today," says the website, "A better world tomorrow."
"Based in Leicestershire and King's Lynn," adds the blurb, "Mars Food is dedicated to providing better food today for a better world tomorrow."
Yes, that really is the Mars Food that helps you work, rest and play – with its 12 per cent fat, 228-calorie, 51g Mars Bar.
And yes, Mars Food really has just said that leading brands from its "main meal" range, including Uncle Ben's, Masterfoods and Dolmio, were going to introduce a new label advising consumers that those of its products that are higher in fat, salt and sugar should be eaten only "occasionally".
The company is to release one list of "occasional" once-a-week products, and another of "everyday" offerings, as part of a five-year health initiative.
If The Independent was surprised, so too were health experts and the rest of the food industry.
"We didn't know about this until this morning," said an executive at one large food company. "I don't know about shock … Surprise is probably the appropriate adjective. Erm, it's very difficult for me to be drawn on my reaction. I don't know enough about what they are doing …"
"It's the first time that a company this size is saying 'have our products occasionally,'" said one health expert, "It's quite different, and pretty good."
Not that everyone was happy. Over at the Action on Consumer Choice campaign, (managed by the smokers' group Forest), they were indignant.
"This bizarre plan," thundered campaigns manager Rob Lyons, "To warn potential customers off perfectly safe products and reformulate others to make them blander by removing salt, fat and sugar, is the perverse outcome of pressure from government and health lobbyists. The result will be to reduce choice, not improve health."
But what about everyone else? Once they had recovered from the shock (sorry, surprise), awe and anger, were the other food giants going to follow the example set by Mars, Dolmio and Uncle Ben's?
(The charts below show a helpful comparison between comparable cooking sauces. Dolmio's Creamy White Lasagne Sauce, which Mars classifies only appropriate for occasional eating, is marked at the top for comparison)
Alas, they were indisposed at Symington's, makers of Chicken Tonight sauces. The first time The Independent rang, a receptionist said everyone was at lunch. Without elaborating as to whether everyone was eating salad, or Chicken Tonight at lunchtime.
And when we phoned back post-lunch, another staff member said everyone was on holiday or in a meeting. And we still didn't know whether anyone had gone for the lunchtime Chicken Tonight County French sauce option.
So our first response came instead from Premier Foods, parent company to Homepride, Loyd Grossman sauces, and Sharwoods, whose sweet and sour sauce doesn't stint on the sweet.
They said: "For many years we've been adapting our recipes, portion sizes and labelling to encourage healthier food choices. Since 2010, we've removed 40 tonnes of salt from our cooking sauces.
"Around 70% of our sauces (by sales value) already contain one of your five a day. All our Loyd Grossman tomato based sauces already contain a minimum of one serving of vegetables..."
When we reminded them what the question was, and asked again whether they planned to introduce "occasional" and "everyday" labelling, they said no.
But they were "very transparent" about the contents of their produce, had introduced "pioneering front of pack traffic light labelling" and "fortified Ambrosia Mini Pots of rice and custard with essential Vitamin D.
A spokesman for Associated British Foods, parent company of curry and Thai sauce makers Patak's and Blue Dragon, said their produce was already just an occasional treat for their consumers, so an occasional/everyday label was unnecessary.
Typical Patak's customers bought four jars a year, the spokesman said, and the figure was roughly the same for Blue Dragon consumers.
"All our cooking sauces clearly show detailed nutritional information on them," he added. "We have also made reductions in salt,[see below] saturated fat and calories…"
Nor were there going to be any label changes at Sacla, makers of such staples as Sacla Italia Basil Pesto.
"There are no current plans to change our labels," said a spokesman, adding a refrain which was by now starting to sound rather familiar.
"All our pesto products can form part of a healthy, balanced diet."
So barring the Chicken Tonight crowd returning from lunch/holiday/meetings with a late, late update, there were no other takers for occasional/everyday labelling.
But to have Mars Food adopt the scheme seemed quite something. Dr Alison Tedstone, chief nutritionist at Public Health England, called it "An example of leadership from a major food industry business, an encouraging move in the right direction."
So we thought we'd share the happy news with the British Dental Association.
"It will take more than a few well-chosen words and a press release to end Britain's addiction to sugar," said chairman Mick Armstrong.
"We are dealing with a clear and present danger to public health, and this distinction between "everyday" and "occasional" items is not the approach we need. We look to Government to set out a single, unambiguous approach to food labelling, and to take corresponding action on marketing and public education."
It just goes to show: you can please some of the people every day, but all of the people … only occasionally.
Join our new commenting forum
Join thought-provoking conversations, follow other Independent readers and see their replies