World's largest wind farm opened by David Cameron
The Thames Estuary construction will generate enough energy to power most homes in Kent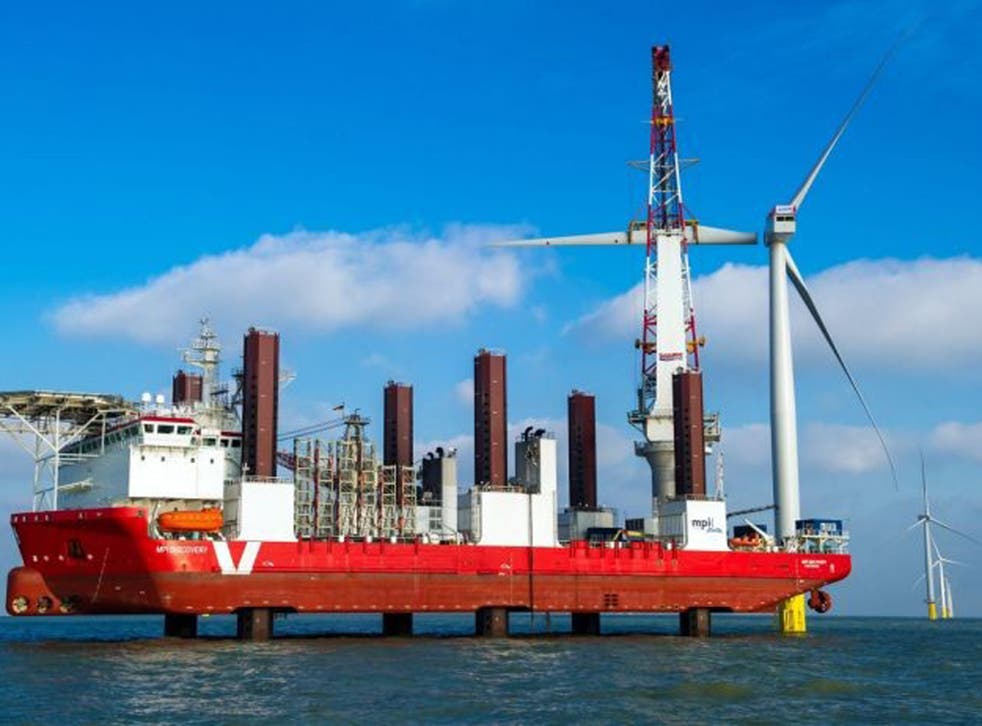 The world's largest wind farm was officially opened in the Thames Estuary by Prime Minister David Cameron.
With 175 turbines, the London Array is capable of powering two-thirds of the homes in its home county of Kent and the government hopes it will renew interest among international investors in Britain's green economy.
"This is a great day for Britain and a big win for renewable energy," David Cameron said at the ribbon-cutting opening ceremony yesterday.
"London Array shows you can build large-scale renewable energy projects right here in Britain. This is because when it comes to clean energy, the UK has one of the clearest investment climates globally."
The project - joint owned by Denmark's Dong energy, Germany's E.On and Abu Dhabi investment firm Masdair – is expected to provide enough energy to power almost half a million homes and save upto a million tonnes of CO2 every year.
Britain was in fact the record holder for the largest offshore wind farm even before the opening of London Array, which has been operational since April. The Thames construction took the title from the 500MW Greater Gabbard project off the coast of East Anglia.
Marking the latest step in a fairly consistent government commitment to wind power, yesterday's opening means saw the UK's offshore energy capacity official expand to 3.6GW. The country is expected to have around 18GW by the end of the decade.
"It shows Britain is a great county to come and invest in, and means jobs for local people. It is part of what we need to have secure, reliable supplies of electricity and to get investment and jobs for our people," the Prime Minister added.
RenewableUK chief executive Maria McCaffery celebrated the move in a statement. "Such a strong signal from the very top of our political establishment will help to put an end to the siren calls from the naysayers who have failed to appreciate the scale of the opportunity Britain has here," she said. "We need to maintain our pole position in offshore wind energy to reap the full economic and environmental benefits."
Join our new commenting forum
Join thought-provoking conversations, follow other Independent readers and see their replies