ALS Ice Bucket Challenge: Man responds to nomination by creating a bucket made from ice
Video: If you thought Benedict Cumberbatch had created the most original ice bucket challenge video, think again...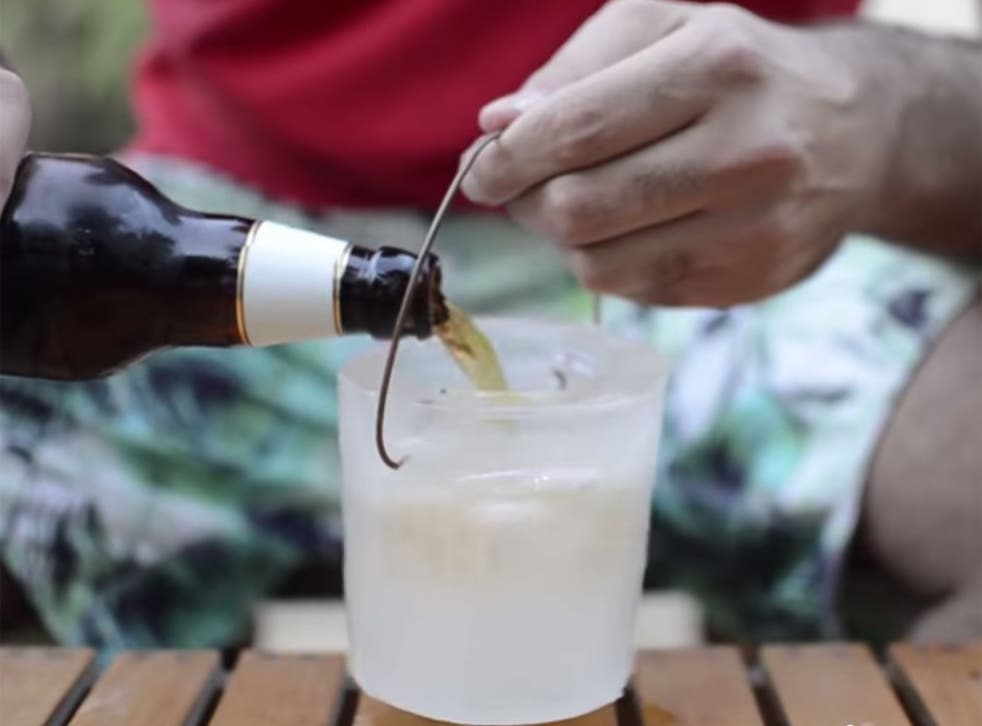 After weeks of seeing countless people around the world pouring ice cold water over their heads to raise money for amyotrophic lateral scelerosis (ALS) or motor neurone disease, it seemed like the originality in the craze was dying.
That was until YouTube user David Schembri admitted to "taking things literally" and decided that the ALS ice bucket challenge meant exactly what the title suggested: a challenge to create a bucket made out of ice.
So Schembri created an online video showing people how to make an ice bucket and thus sneakily avoid having to dump ice-cold water over their heads.
Schembri makes an actual ice bucket by placing water inside a large contained and then securing a smaller container inside, thus creating a space for the water to create a bucket shape once frozen.
He then simply drills two holes on either side of the ice bucket and connects some copper wire "probably stolen from underneath the railway" to create a handle for the bucket. Schembri then pours some beer into his tiny bucket and enjoys an ice cold beverage.
Not that Schembri is shirking from the actual Ice Bucket challenge. As he downs his "beer in a bucket", a friend of his pours a bucket of ice-cold water over him. He then nominates his two brothers and his cousin.
Join our new commenting forum
Join thought-provoking conversations, follow other Independent readers and see their replies