April Fools' Day 2015 roundup: The best – and worst – pranks and hoaxes from throughout the day
We've spent all day reading jokes so you didn't have to – here are the ones we loved and loved to hate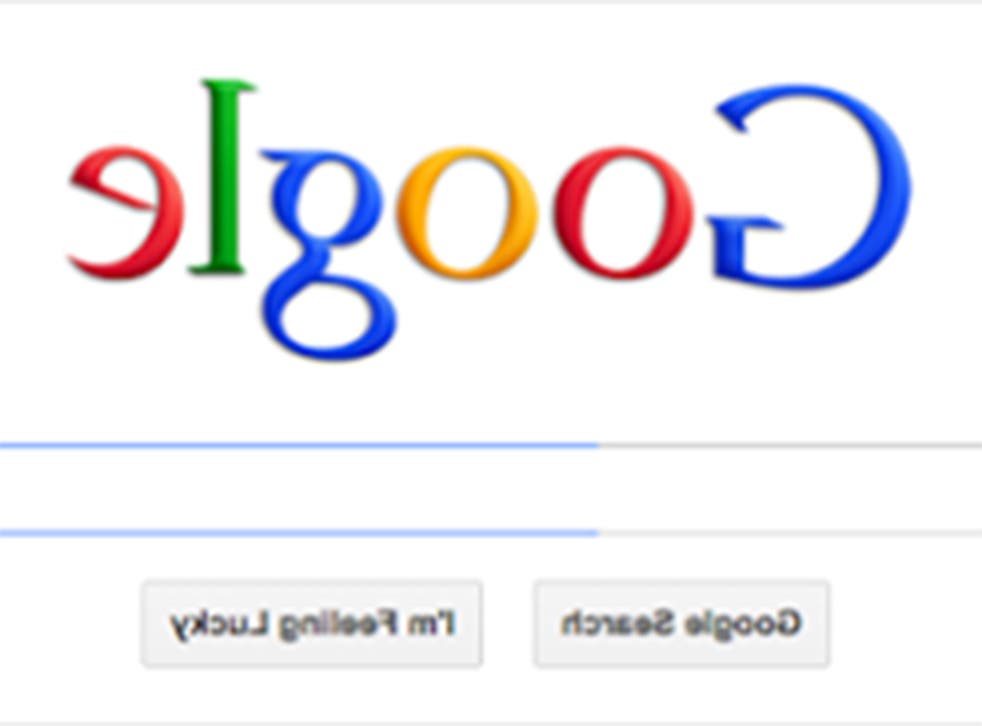 April Fools' Day has, for the majority of the Earth now at least, been and gone. And while some of the jokes were a bit predictable, there were plenty that shocked and even went under the radar altogether.
Obviously, The Independent's own hoax articles were by far the best – and can be found along with live updates from the US here.
But out of the rest, here are the pranks we ranked the best, the worst – and the most original.
Best
Van Gaal loves astrology
Among the sports-themed April Fools' out there today was this classic from The Sun, suggesting Louis van Gaal actually picks his team based on his belief in astrology.
The report suggests this explains his falling out with star striker Radamel Falcao - a Uranus to his Leo.
But the highlight is the mocked-up image of Van Gaal holding a team sheet with the player's star signs written under their names.
Limited edition Simon Cowell £5 notes
The Sun has to receive some serious plaudits for its photoshop work today after it unveiled the news that Simon Cowell's face is to appear on £5 notes.
Occupying page 5 in the paper, the story claimed that bank chiefs had decided it would be "foolish to print more than 100,000".
Cowell was also quoted, telling the Sun: "Having made so much money I am delighted to give something back to the country, Oh, and please handle me carefully."
Cambridge University security guards
A key fob-protected door at the University of Cambridge was adorned with a note to trick the clever students – and according to Dr Paul Coxon "so many" fell for it.
It read: "The door access system in this building has been upgraded to include voice recognition – speak your name towards the card reader to gain entry."
This was a lovely, intelligent prank. Well done to the Cambridge estates people for reclaiming this great day back from the brands.
New Edinburgh bridge to have gap
The Edinburgh Evening News have a decent effort on their website, with a report saying that a blunder ordering support beams for the new Forth bridge, the Queensferry Crossing, will leave a gap in the middle.
The mock-up is great, as is the detail that "drivers will face a minimum speed limit of 30mph on the Queensferry Crossing, so that vehicles clear the gap safely".
Com.Google
Google threw the full wealth of its marketing budget at April Fools' this year, but our personal favourite from its offerings is over at com.google.
Yep, that's right, Google decided to offer a search function where everything reads backwards.
The company even managed to come up with its "reason" for doing so.
It said in a blog post: "We're always thinking about what's ahead, but sometimes it's important to look backwards. In that spirit, we're proud to introduce http://com.google, available today. Made possible by new gTLDs (http://goo.gl/HolXqe), http://com.google gives us an opportunity to reflect on our efforts by flipping our results on their head (and y axis).
"So take a minute out of your day to peek at the Search you know and love at http://com.google. It might just change your perspective."
Worst
Kim and Kanye's huge news!
It was an early contender, but hasn't yet been beaten to the crown of worst April Fools' of the year – this tweet from Kiss FM.
Aside from the fact that no Kim & Kanye news could ever really be considered "BIG", it falls down primarily on the fact that they haven't even bothered to provide any fake "news" to speak of.
The words "April Fool" and a Despicable Me gif doth not a decent prank make.
Jeremy Clarkson joins Guardian drive for fossil fuel divestment
At first glance, this had the lot: a slick video featuring star names like Sophie Raworth and Owen Jones, a pun in the headline, a topical subject matter – even a hired look-alike!
But scratch the surface and what do we have? Apart from the fact that the look-alike is awful and EVERYONE was expected to do something Clarkson-y, this is all really about The Guardian's climate change thing.
And as admirable as it is to encourage an increased focus on the plight of the planet, that's not what April Fools' Day is about. Really, this is no better than a fancy corporate "Oh I see you're doing a round-up this year" press release.
Google Japanese Input Piro-Piro
We like what Google does with April Fools' generally, but this offering from Google Japan is just, well, a bit too foolish.
The principle at stake – a new hands-free device that requires the user to do something silly – is sound.
But a party horn/keyboard that types a letter depending on how hard you blow? What? This would simply never work – and a key part of April Fools' is that it is at least a bit believable.
It is somewhat redeemed by the slick product launch video, however.
Weekly shop at a whole new level
Metro's effort at an April Fools' picture story, courtesy of Tesco, was a classic case of someone thinking they could make an entire prank work with just a bit of photoshopping.
"Ex-Towie star Lucy Mecklenburgh tests Tesco's new trampoline aisles to help small people reach the top shelves," the caption claimed.
It would never work 2) Who is Lucy Mecklenburgh and 3) This does not feel very original
Sam Smith
Some hilarious bants from singer Sam Smith on Twitter, who joked "Guys I have some news… I'm straight". The pop sensation couldn't keep from giving away the game for long however – and 45 minutes later tweeted: "April fools".
The lack of effort and commitment here are both disappointing – but they aren't as sad as the fact that his first post got more than 18,000 retweets and 23,000 favourites.
Most original
Airbnb time travel
Airbnb said they were suffering from an elaborate "glitch" on their website that meant people booking places to stay were being presented with results from around 4,000 years ago.
"SUNNY CAVE WITH FIRE" does sound appealing.
Royal Albert Hall and the Beatles
The people over at the Royal Albert Hall have put a fair bit of work into mocking up this fake letter from its executive director in 1967 "furious at being name-checked in a Beatles song".
We're not sure what that says about the state of the Royal Albert Hall, but it merits inclusion here.
BMW reverse April Fools'
One brand actually seems to have done April Fools' Day very well this year - if we are to take this video at face value.
BMW New Zealand says it put an advert emblazoned with the words "April Fools' Special" in a newspaper informing the public that the first person to come down to a dealership and "ask for Tom" would receive a free BMW.
One woman did - clearly risking being told it was an obvious prank - and reaped the rewards.
Unless the whole video itself is a massive hoax. April Fools' Day has a way of making you paranoid.
CERN discovers the Force
Researchers at CERN have been busy, it seems, mocking up elaborate images of their scientists pretending to be characters in Star Wars.
While its an straightforward leap from running the Large Hadron Collider to sci-fi themed tomfoolery, we think this story that researchers have "confirmed the existence of the Force" is still a good effort.
The Happy Hippo Café
Metro have done what looks certain to be a one-thing cafe April Fools', claiming that a "pygmy hippo cafe" is on its way to London's Regent Park.
The newspaper claims The Happy Hippo Cafe will be open for just one week in June, and they've even gone to the effort of making a registration website where you can sign up to get a ticket.
"During your allotted two hours at the Happy Hippo Cafe, you can also join in the Hungry Hungry Hippo tournaments and help yourself to unlimited Kinder Happy Hippos (as well as other snacks and soft drinks)," the paper claimed. Sounds great.
Best historic April Fool's hoaxes

Show all 11
Join our new commenting forum
Join thought-provoking conversations, follow other Independent readers and see their replies