Danish TV reporter is all business up top, all party down below
Journalist apparently cycled to the White House for his report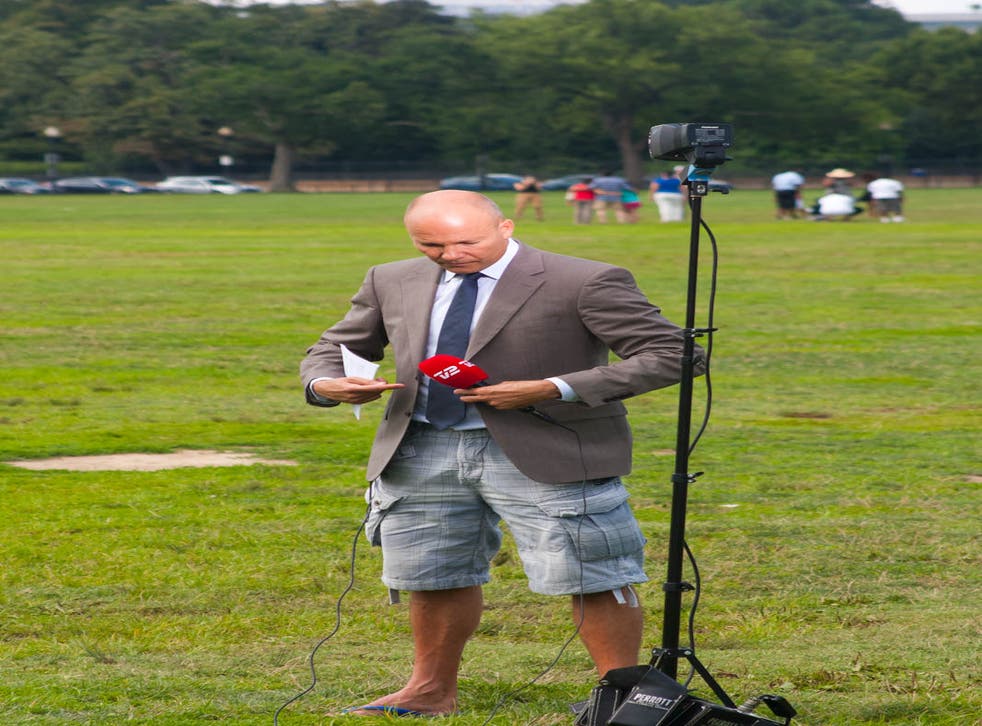 White House correspondent and sartorial pragmatist Jesper Steinmetz has earned the adulation of the internet after coming to work dressed top-half in a suit, bottom-half in board shorts and flip-flops.
The reporter took a very laid back, Danish approach to his work uniform as he filmed on the lawn in front of the White House, figuring 'Only half of me is in shot and needs to look smart, so why not keep the other half dressed for spring break?'
Steinmetz looked to have wrapped his segment when the photo was taken by Redditor megaluren, folding his notes and buttoning up his blazer, and was presumably off to go down margaritas from a frisbee at a nearby bar.
There were initial cries of Photoshop over the image, but it appears to be the lighting that makes him look out of place not digital manipulation.
"The funny thing is his bike laying besides him," the original poster of the image wrote. "His camera guy told me he just biked there from the beach!"
"That's Danish mentality for you right there, we literally bike everywhere," a commenter replied.
Join our new commenting forum
Join thought-provoking conversations, follow other Independent readers and see their replies