Fifty Shades of Grey bear with handcuffs deemed 'safe for all ages' goes on sale
The film adaption of Fifty Shades of Grey is not scheduled to hit the screens until next year, but that hasn't stopped one website from attempting to cash in.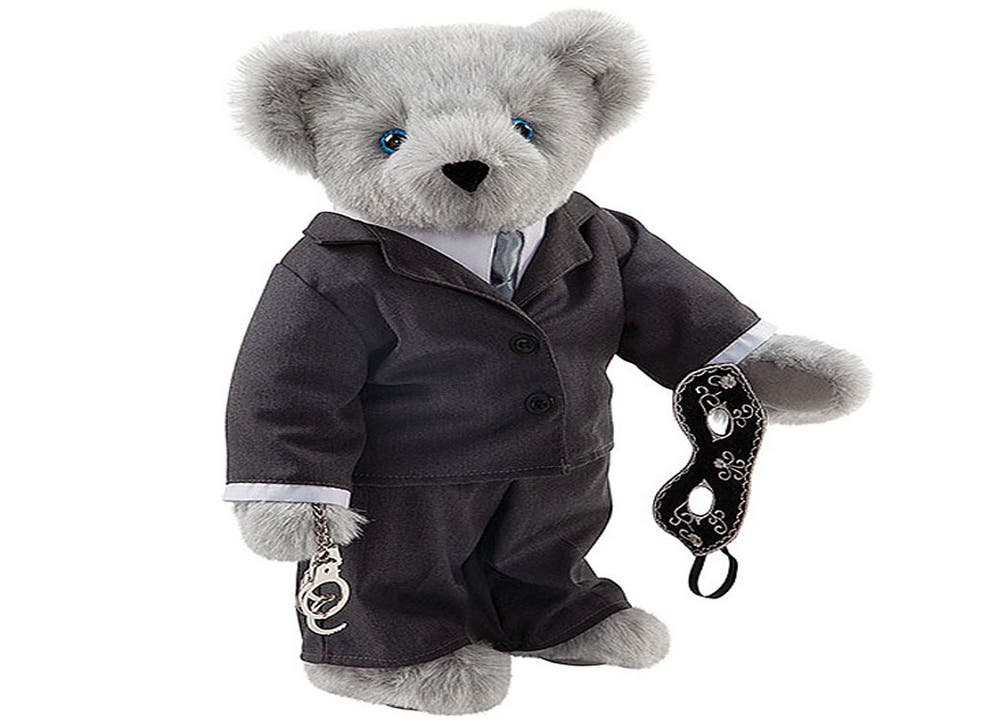 Accessorising theirs with a suit and some handcuffs in a Fifty Shades of Grey-theme, Vermont Teddy Bear are changing up teddy's innocent image.
The highly-anticipated film, based on the erotic romance trilogy written by E L James, stars Jamie Dornan as sex-obsessed businessman Christian Grey and Dakota Johnson as his on-screen lover Anastasia Steele. It is due to be released on 13 February next year.
Manufactured by American company Vermont Teddy Bear, the bear is dressed in a black suit in the style of main character Christian Grey, this teddy bear also comes with a tiny pair of handcuffs and a black blindfold.
The product description on their website reads: "Surprise the one you can't get enough of with this irresistible Bear made with smoky fur and smouldering blue eyes.
"He's more than 50 shades of fun, and your Valentine can't help but submit to loving him."
Despite the raunchy accessories attached to the bear, Vermont even suggest that it is apparently "safe for all ages" and remind parents to "remove any outfit or accessories before giving this Bear to a child young than three years of age".
Yours for a cool £53.99 ($89.99), the teddy bear's price tag could make even some of Harrods' wealthiest customers spit out their drinks with shock.
With the kinky attire aside, the price could make one question the motive behind parents giving this to a child in the first place.
Perhaps the more classic choice of Paddington Bear from Hamleys is a safer option?
Join our new commenting forum
Join thought-provoking conversations, follow other Independent readers and see their replies