Glass floor of Chicago tower's 103rd floor begins to crack under family's feet
'I had my palms on the floor and I could feel it cracking'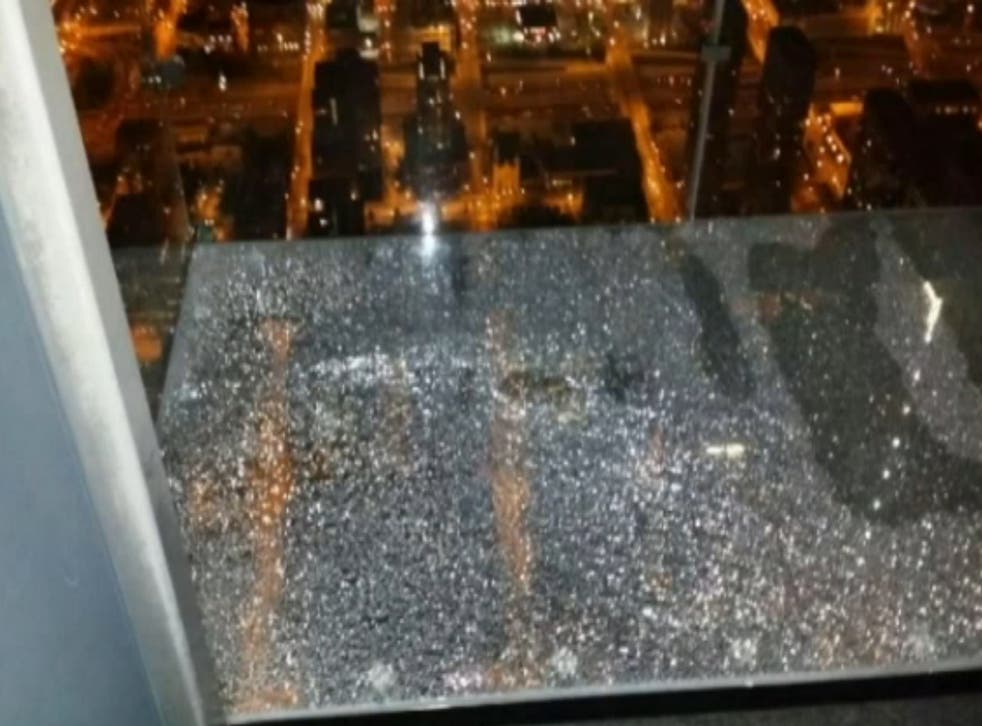 A perceived element of danger is central to the appeal of glass-floored 'sky decks' on high-rise buildings, but splintering glass and a cracking sound is probably more realness than you're looking for.
A Californian family visiting Chicago's Willis Tower feared for their lives when they noticed the glass cracking beneath them during a trip up the skyscraper.
"I had my palms on the floor and I could feel it cracking," Alejandro Garibay told The Chicago Tribune. "Honestly, I was in shock, in disbelief. I was scared."
The tower has four glass enclosures suspended 1,353 feet above the ground, designed to give visitors the feeling of walking on air (but not freefalling through it).
"It was an awesome view. We were getting up and walking away and for some reason I thought it would be cool to get a picture of my cousins and brother ... Then we started getting off and, as we push ourselves off, I could feel it cracking," Garibay added.
A spokesperson for the tower said that the floor's coating is designed to crack how it did and that no one was in danger, though in the moment this was probably of little comfort.
"Occasionally this happens, but that's because we designed it this way," he said. "Whatever happened last night is a result of the protective coating doing what it's designed to."
The Skydeck was closed on Thursday morning for a "routine inspection" and is expected to open again soon.
Join our new commenting forum
Join thought-provoking conversations, follow other Independent readers and see their replies