This is what is looks like when 500 Batmen descend on a small Canadian city
But the 542 Batmen were present raise money for charity United Way and break a Guinness World Record, rather than to fight crime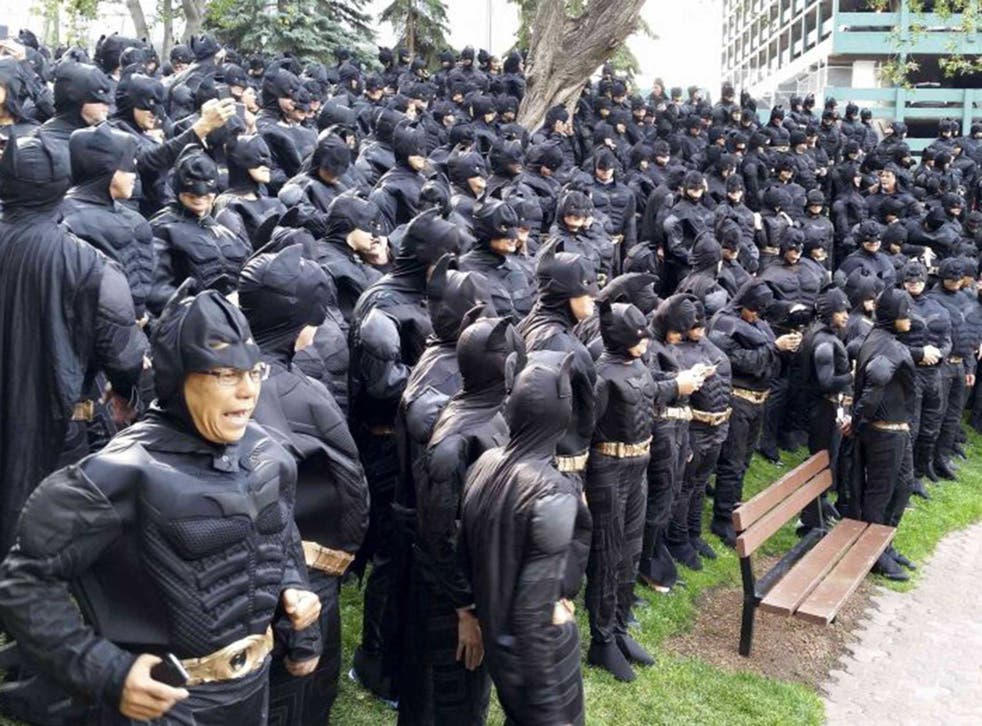 It is not a sight you see every day.
If you happened to be in Calgary, a city in the south of Canadian province Alberta, on Thursday, you might have seen a couple of hundred people dressed as Batman.
No, your eyes were not deceiving you – the Dark Knight had risen (again) in the name of charity.
More than 500 employees dressed head-to-foot as Batman gathered outside the headquarters of Nexen, an oil and gas company, in order to raise money for charity and break a world record in the process.
The full 542 participants had their costumes inspected by a Guinness Book of World Records staffer who, after ensuring they all stood together for five minutes, pronounced the group the official world record holders of the title: "Largest Gathering of People Dress As Batman".
The previous record was a paltry 250.
Organiser Dave Kelly said to Canada's Metro News: "We blew apart the old record".
"There was no comparison the greatness that we are."
The surreal scene, organised by charity United Way, which empowers individuals and families to achieve their potential through education, income stability and health, was part of the charity's superhero-themed 2014 fund-raising campaign.
As Batman himself would say: "It's not who I am underneath, but what I do that defines me."
Join our new commenting forum
Join thought-provoking conversations, follow other Independent readers and see their replies