Is it the end of the world? Headless chicken weathervanes to track language of fear online
Art installation will respond in real time to use of fear-mongering language on the internet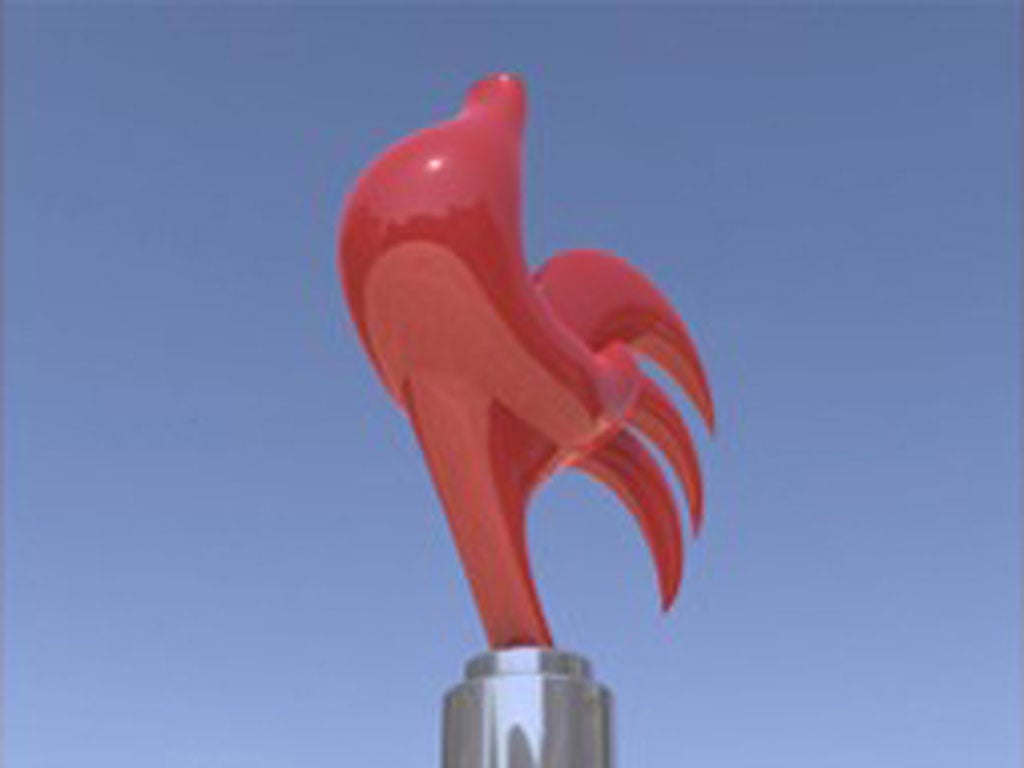 War! Economic collapse! The end of the world! With today's news dominated by international crises, vanishing jumbo jets and horrific high-profile murder trials, internet users are never far from stories bound to trigger a certain degree of panic.
Now two US artists have come up with a novel method of tracking and measuring the "production of fear on the internet" – by inventing electronic headless chicken weathervanes.
The project, known as Whithervane, will see Detroit-based John Marshall and Cezanne Charles install five of the devices on prominent buildings in the British south coast town of Folkestone.
A custom-built programme will monitor use of a predetermined set of key words in online headlines that are associated with fear and imminent international chaos – "war", "economic collapse", "natural disaster" and so on – and the headless chickens will respond by being "blown around" according to what is happening.
The creators, working with their studio "rootoftwo", say the Whithervane project will effectively act as a "neurotic early worrying system", allowing observers to view "emergent group behaviour among the 'flock'".
The chickens have also been designed to light up based on the level of apparent threat, from green for a "low" level of fear online to red when things become "severe".
As well as watching the vanes get increasingly animated in the face of online doom and trepidation, passers-by will be able to "influence" their nearest installation via a smartphone app, either causing them to escalate or calm down.
"While this work is intentionally humourous, we hope the public become conscious of how much our contemporary media, policy and political frameworks utilise fear as a persuasive method," rootoftwo said on their website.
According to The Art Newspaper, the installation is heading for Britain from 30 August to 2 November. So no need to panic just yet.
Join our commenting forum
Join thought-provoking conversations, follow other Independent readers and see their replies