Razor brand seeks to dispel 'sexy beard' myth with men with rodents on their faces ads
'Let's face it, this beard's gone feral'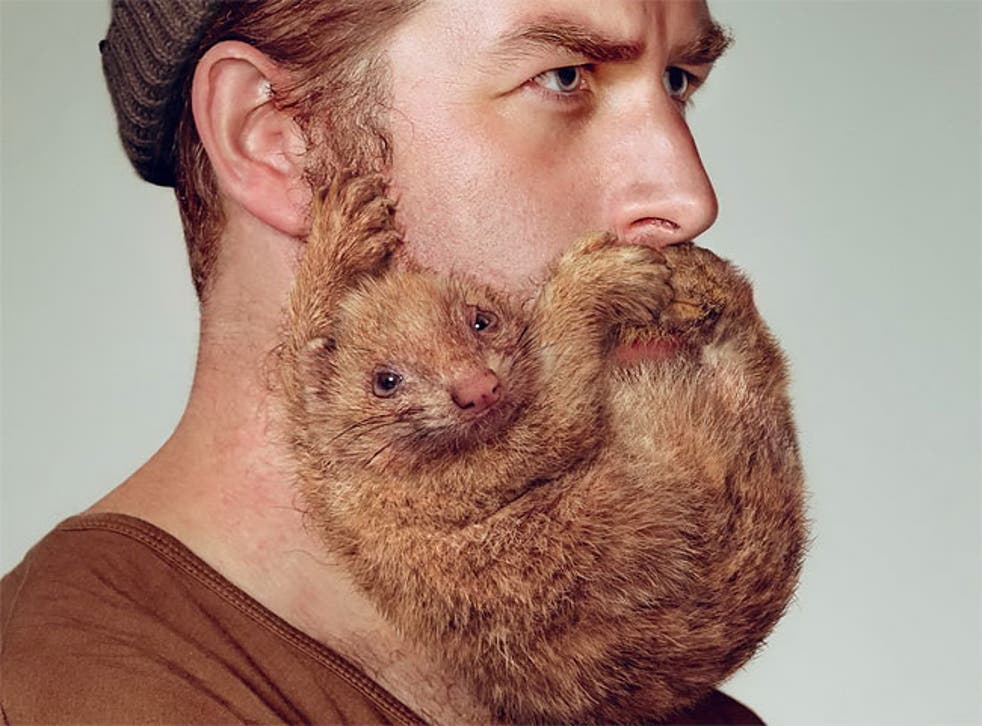 The hipster beard, which has grown from designer stubble to full on seafaring bush over the past few years, is the target of a new advertising campaign from New Zealand razor brand Schick consisting of photos of men in beanies with various types of rodent hugging their chins.
The images at first glance appear to simply show some particularly thick, lustrous facial hair, but on closer inspections you can see the tiny face of a ferret (stoat? pine martin? My rodent/mustelid knowledge isn't too hot).
'Let's face it, this beard's gone feral' is the tagline, encouraging men to shave off their voluminous beards.
"Scientists" recently suggested that we might have reached 'peak beard', with the overwhelming popularity of facial hair meaning that the beard is no longer unusual enough to be attractive.
Face gone feral: Schick's ad campaign

Show all 3
Studies of historical beard-wear support this thesis, with different styles waxing and waning in popularity such as 1853's ubiquitous sideburns and the subsequently superseding sideburns-and-moustache look of 1877.
Join our new commenting forum
Join thought-provoking conversations, follow other Independent readers and see their replies