Man gets stuck in airport overnight, makes spectacular music video
Celine Dion proves the perfect soundtrack to an abandoned boarding gate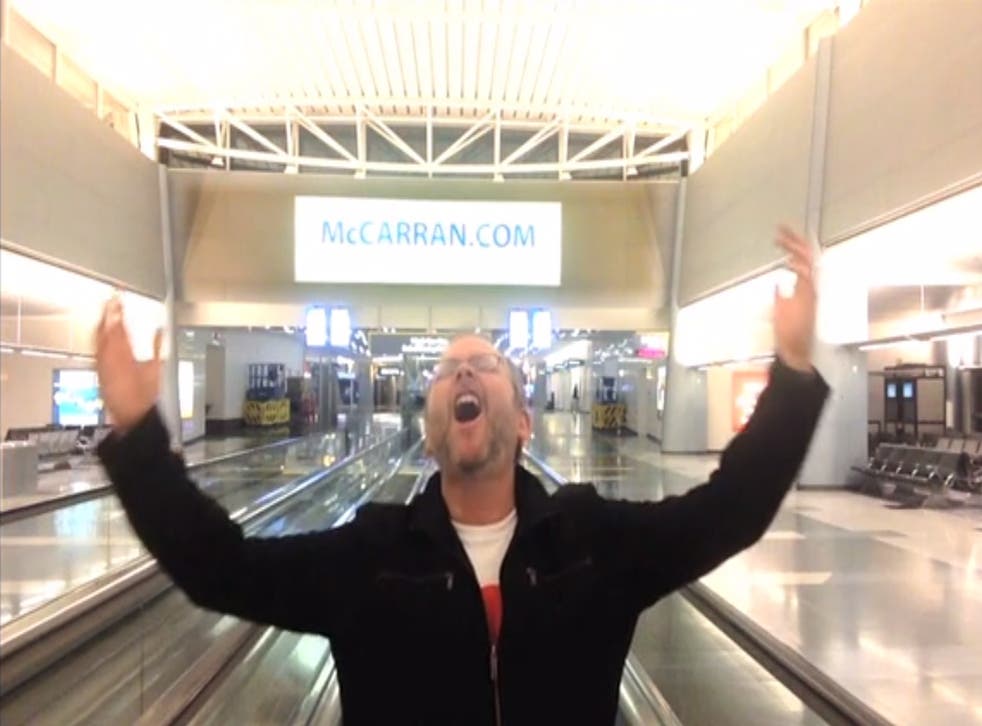 When hit with flight delays, most of us tend to just idly wander around the departure lounge staring blearily at oversized bars of Toblerone and deciding whether to blow the last of our trip money on a U-shaped neck pillow that will in no way improve the chances of sleeping on the plane.
Scroll down for the music video
But not Richard Dunn, when stuck overnight in Las Vegas' McCarran Airport he busied himself making a music video for Celine Dion's "All By Myself", complete with improvised dolly tracking shot and bottom of the escalator 'fall to knees' for the crescendo.
Dunn admitted to having actually had a 'quite fun' time (the first recorded instance of this in an airport), getting behind the Delta check-in desks, crooning in those massage chairs no-one actually uses and utilising the inherently cinematic horizontal escalators.
Explaining how he filmed himself despite being all alone in the airport, he wrote on his Vimeo page:
"I had a person behind a ticket counter give me a roll of luggage tape before she left. I then used a wheel chair that had a tall pole on the back of it and taped my iPhone to that. Then I would put it on the moving walkway for a dolly shot.
"I also used the extended handle on my computer bag and taped the iPhone to my handle. I would tuck different stuff under the bag to get the right angle.
"For the escalator shot I had to sprint up the steps after I got my shot so the computer bag didn't hit the top and fall back down. Quite fun!"
Join our new commenting forum
Join thought-provoking conversations, follow other Independent readers and see their replies