Man gives roadkill porcupine a C-section, saves its baby
Baby was massaged back to life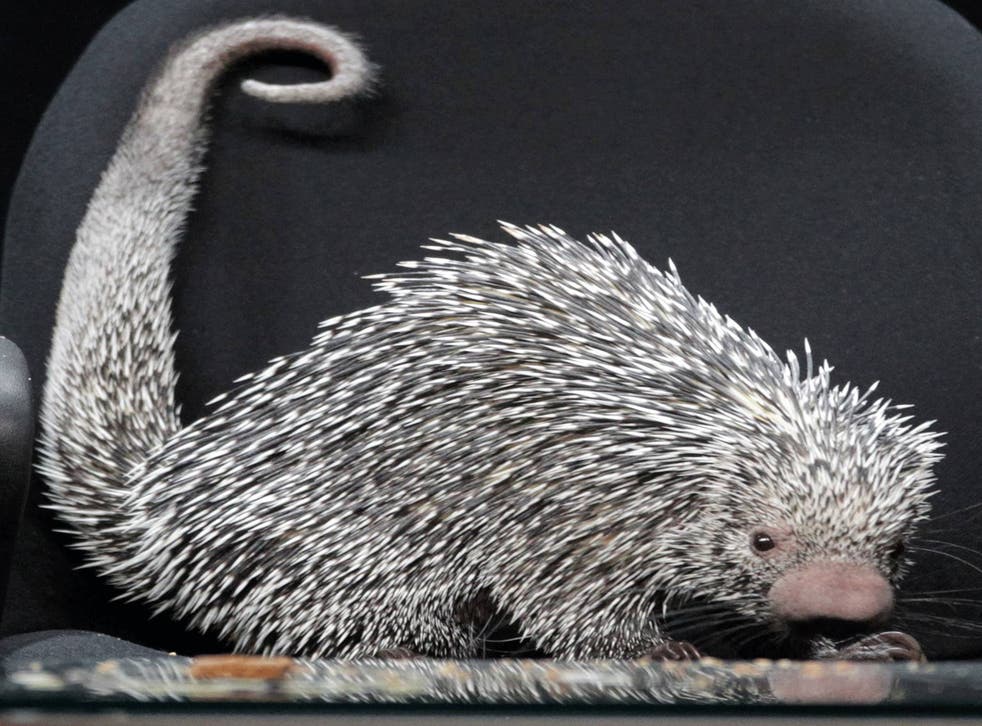 A man has saved a porcupine baby on the streets of Maine, after massaging it back to life having delivered it by caesarean section at a roadside.
Hold your squees of delight for one moment though, the man was only slicing open the dead porcupine in search of a valuable mineral.
Jared Buzzell of Lisbon, Maine was foraging for wild mushrooms on Thursday when he saw a porcupine get struck by a car in Minot.
Buzzell said he had heard that the stomachs of the animals contain a valuable mineral deposit, so rushed to extract them.
Upon cutting open the porcupine he found a baby instead, telling WMTW-TV how he cut the umbilical cord and thought the infant was dead until he started massaging it and it began breathing.
The man is now looking after the baby porcupine at his home and plans to pass it on to a licensed wildlife rehabilitator.
Join our new commenting forum
Join thought-provoking conversations, follow other Independent readers and see their replies