Rabbit survives running through an avalanche in Russia - video
An unlikely thrill seeker was captured during a snowboarding video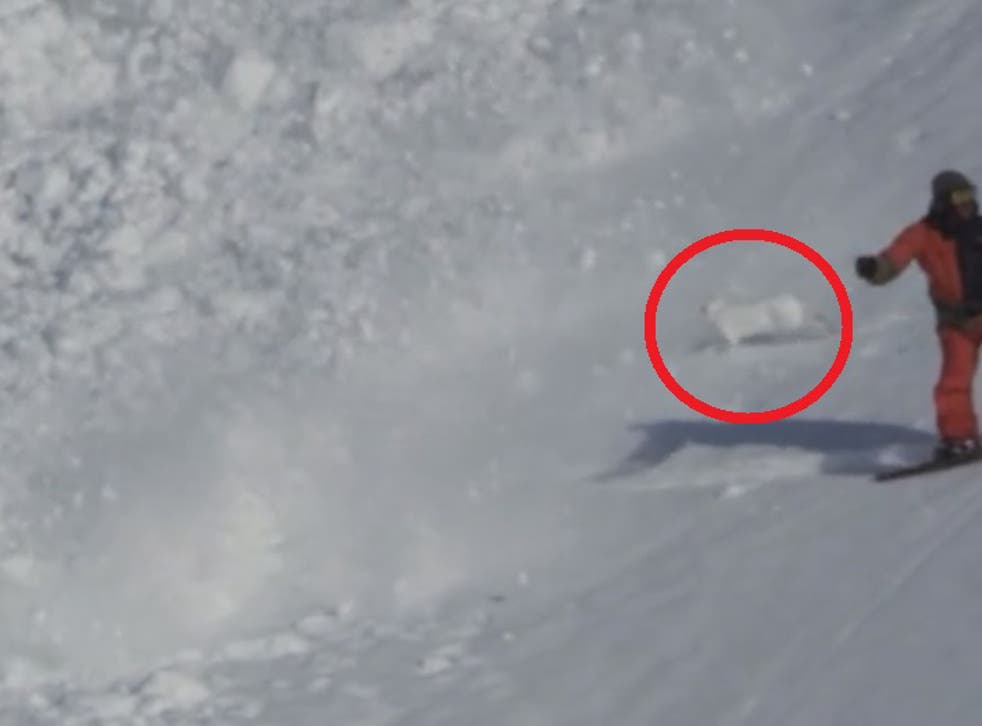 Run, rabbit run! Watch the moment when a rabbit charges through an avalanche… and survives.
A snowboarder was being filmed evading an avalanche in Russia's Kamchatka but unfortunately for him an even greater feat was on display.
At first the thrill seeking rabbit seemed done for, wiped out and buried underneath snow; but it strived manfully and made it to the other side.
It's a fine line between courage and stupidity which the plucky rabbit demonstrates above, as there is no reasonable excuse for the animal to have crossed the avalanche.
And for its next trick…
Join our new commenting forum
Join thought-provoking conversations, follow other Independent readers and see their replies