Russian student has 'unique' car covered with millions of Swarovski crystals
Twenty-one year-old Russian Daria Radionova is a business student in London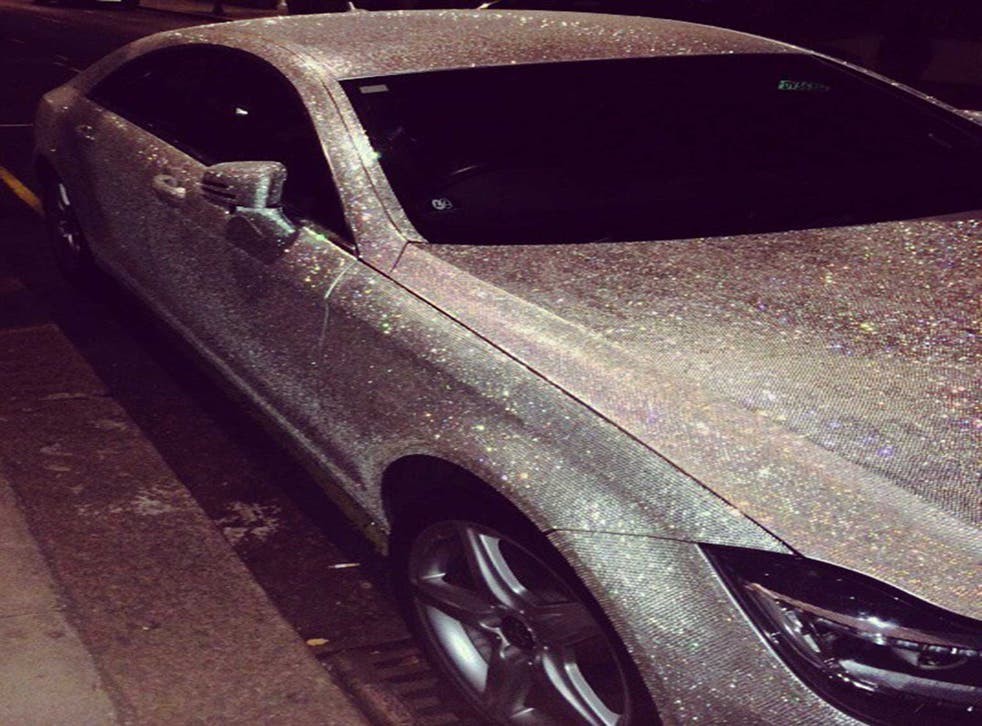 A Russian student has taken the supercar craze to the next level by having her Mercedes covered in Swarovski crystals.
Daria Radionova, 21, wanted something "unique" so had her 2011 Mercedes CLS 350, a model which generally sells for around £25,000, customised by covering it in hundreds of thousands of crystals.
Parked outside the Levin Hotel in Knightsbridge, west London, business student Ms Radionova admitted she's worried other drivers might crash because they're looking at her car.
Speaking to the Mail Online, Ms Radionova said: "I am really happy with it and I am looking forward to driving it around.
"It has only just been finished and everywhere I go people stop to have a look at it.
"It gets lots of attention from people walking by and in cars. Sometimes I think they might crash.
"Everyone is taking pictures of it. When I sell the car I will give the money to charity."
The car took a Russian team working 12 hour days two months to complete.
Today, via Instagram, Ms Radionova posted how happy she was to have made the press.
Continuing, she said: "Of course there are a lot negative ones, but haters and jealousy will always be around successful people."
A Levin Hotel manager, speaking to the Mail, said: "'We have seen a lot of unusual cars like Ferraris parked outside but I think this one has got the most attention.
"If you have the cash why not do it? It looks good and fun."
Join our new commenting forum
Join thought-provoking conversations, follow other Independent readers and see their replies