Video: More dogs being baffled by magic tricks with unbearably cute results
Puzzled animals confused by mysterious disappearance of biscuit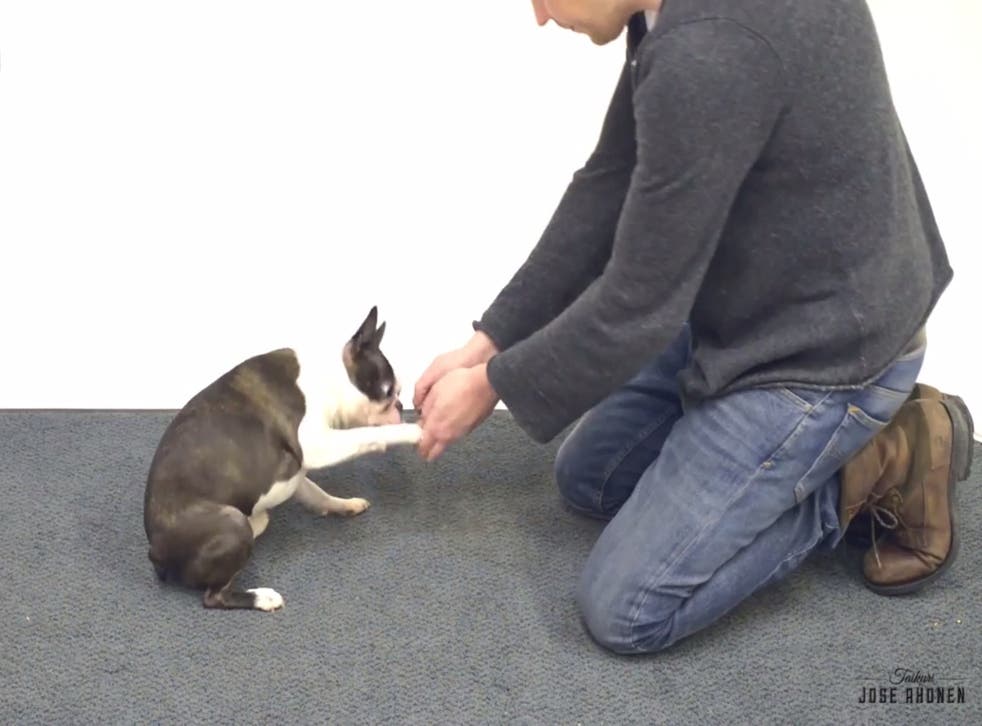 'Magic For Dogs' is the YouTube series you never knew you needed, seeing a man perform tricks on increasingly baffled pooches.
Scroll down for the video
The secret to any good vanishing trick is choosing an object the volunteer dearly cares about, making dogs the perfect mark such is their love for generally all foods.
Magician Jose Ahonen produces a treat in the video, wafting in front of each dog only to make it disappear a second later.
The canine volunteers appear incensed by the biscuit's sudden disappearance, frantically looking around for it and headbutting Ahonen searchingly.
The terrier at 0:46's reaction is probably the best, offering an expression that seems to say: "What the f*ck, dude?"
Don't worry though, all animals were eventually rewarded, with Ahonen reassuring viewers that "the dogs got treats before and after the trick :)".
This is his second Magic For Dogs video, the first having attracted over 11 million views on YouTube
Join our new commenting forum
Join thought-provoking conversations, follow other Independent readers and see their replies