Video: Three live shark pups cut from inside dead mother's body washed up on Cape Town beach
The man decided to cut open the shark after the woman filming the incident said she saw movement in the dead shark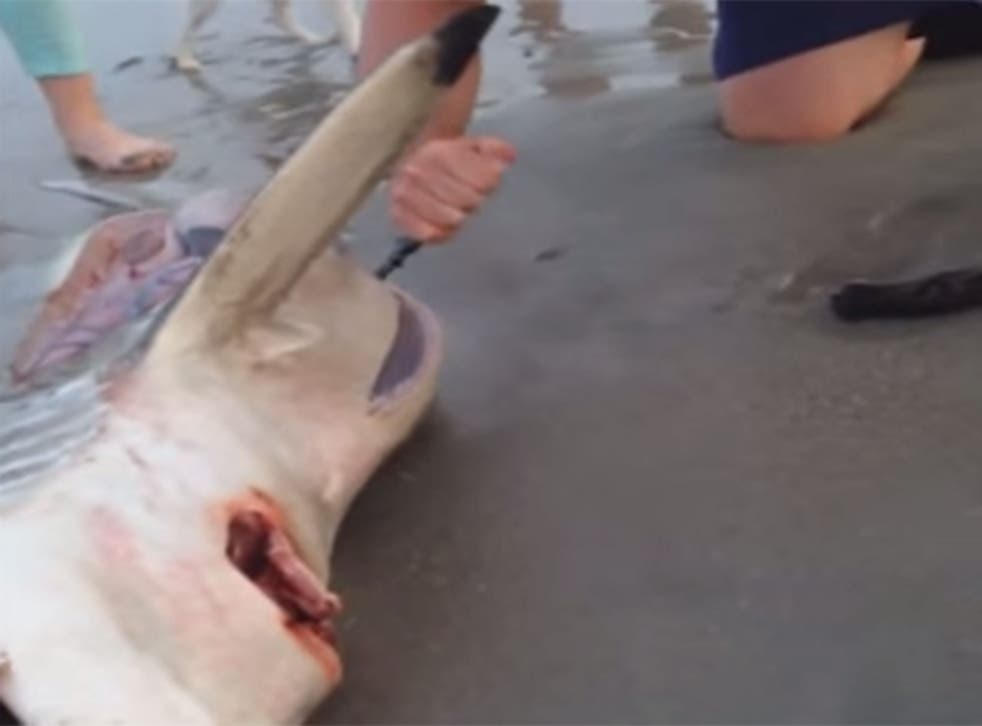 A video has been released that shows the incredible moment a man in South Africa pulled three live baby shark pups from their dead mother.
In the amazing footage uploaded onto Youtube on Monday, we see the man pull out the three baby sharks and carry them back into back into the ocean.
The video begins after a family comes across the dead shark laying on a beach in Cape Town, South Africa.
As the family moves closer to the animal, the female filming the incident notices that there is still movement on the shark's underside and that she believes the shark could be pregnant.
The man cuts into the shark to reveal a sack holding a lively shark pup.
As the onlookers scream with amazement, the man helps the shark out of its sack and carries it into deeper water.
In the background, you can hear the amazed onlookers trying to come to terms with what they have just witnessed, with one saying, "I think that is the coolest thing I have ever seen."
The video has been viewed over 150,000 times since being uploaded onto Youtube on Monday.
Join our new commenting forum
Join thought-provoking conversations, follow other Independent readers and see their replies