Woman gets slapped in the face by a whale
Whale exacts revenge on voyeurs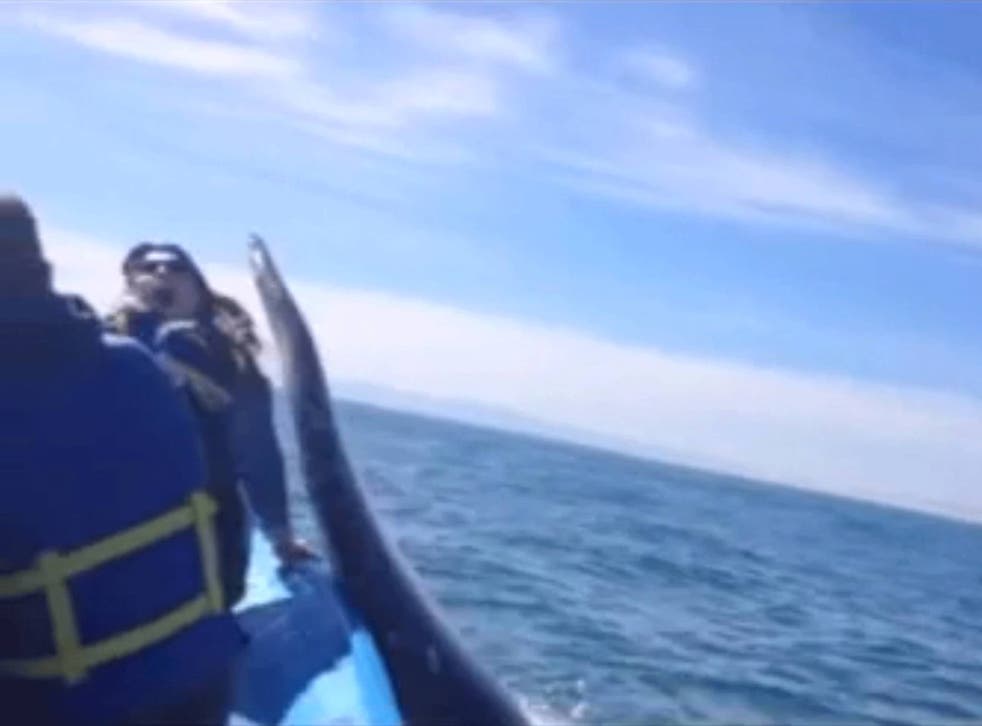 If one thing is certain, it's that animals exhibiting human traits are a recipe for YouTube success, as was the case with this video of a woman getting a slap from a whale, which has already attracted 1.6 million views and counting.
Scroll down for the video
Whale watchers in Baja California, Mexico got closer to the magnificent mammals than they could have dreamed, with one swimming right next to their boat.
Tour guides can be heard warning tourists to be careful of the creature's tail in the video, as it thrashes around in the water.
The whale then lifts a fin up high and brings it crashing down on one woman, effectively serving to slap her in the face.
Thankfully there is a slow mo of the incident afterwards, reminiscent of Jackass's infamous fish to the face stunt.
"We went whale watching on the Baja this weekend and unfortunately, Chelsea got smacked in the head by a whale's tail," the uploader wrote on YouTube.
"Luckily, she was fine and we got it on video!"
Join our new commenting forum
Join thought-provoking conversations, follow other Independent readers and see their replies