Why the UK replica furniture market is about to be hit by new copyright laws
Modern classics will get pricier, so better get that knock-off 'Barcelona' chair now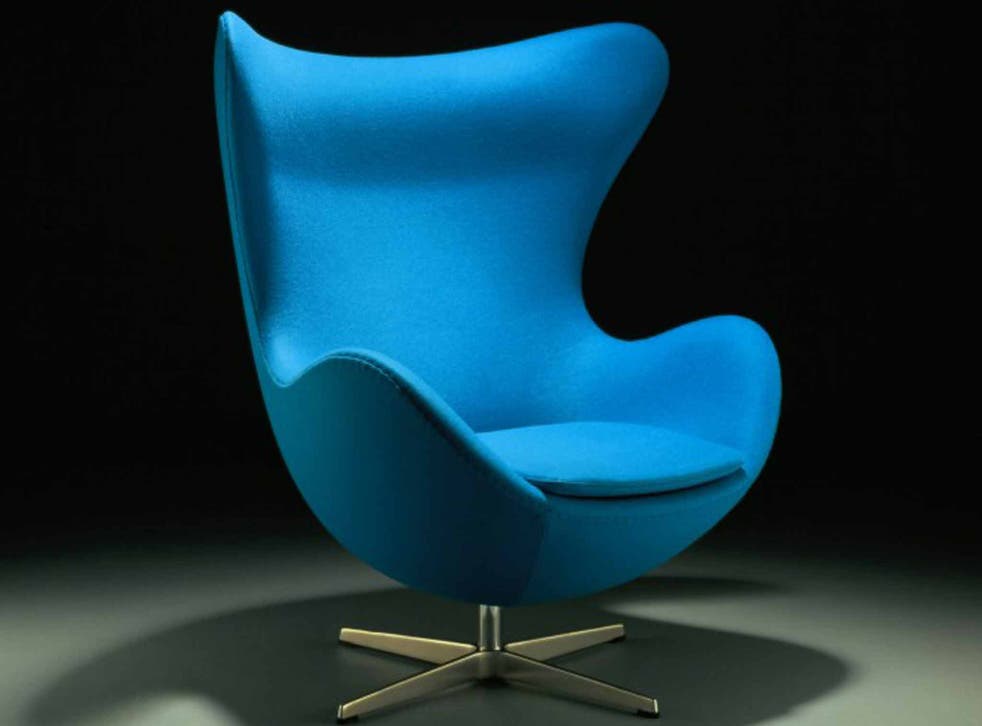 Are you sitting comfortably? Then lucky you. By the end of October – after a six-month "amnesty" for retailers – that luxury will cost you more, maybe 12 times more, than now. And it's all thanks to the bloody European Union.
Not really. It's thanks to Britain bringing its own copyright laws on furniture design into line with our partners – a dovetailing that was meant to be happening in 2020, but has been expedited after representations from the licensees (we'll get back to them) as well as the estates of dead designers. The measure also grants designers the same protection as that enjoyed by plastic and graphic artists, and gives them rough parity with writers, musicians, broadcasters and film-makers.
Which is all well and good. But the change could precipitate the disappearance of the "Barcelona"-style chair – currently so ubiquitous in building society branches – and the fetishisation of its licensed equivalent, originally conceived by Mies van der Rohe and costing nearly £6,000. The starter-home couple will be denied the pleasure of those Italian chrome standard lamps on long spindly arcs, because a licensed Castiglioni version will cost them more than a grand. The same goes for Anglepoise lamps. And you'll be so scared of scratching your clear Perspex Louis Ghost dining-chairs that you won't dare sit on them.
What's at issue is the deal on offer to dead designers' estates. At the moment, the copyright in a creator's work holds for 25 years from his or her death – during which time top-drawer copiers can buy licenses to put the designs into manufacture. The licensees can then make limited editions, before churning out as many as they can sell for a few thousand quid a time. But after a quarter of a century, it's open season.
Then, the knock-off merchants can legally swing into action. And soon your online oulet is advertising, say, a replica-Charles Eames reclining armchair and footstool – perfect examples of the current taste for "mid-century modern" – for around £400, instead of the £5,000 that the licensee's stockist will charge you.
But no more. From 28 April, furniture designs in Britain will be protected from unlicensed manufacture for 75 years – that's an extra 50. Under the new legislation, retailers selling unlicensed copies – whether classics or bog-standard bog seats – will be liable to fines up to £50,000 and jail terms of up to 10 years. What's more – or less – we'll see fewer representations of the expensive stuff as licensors begin to assert their rights to charge for and control the reproduction of their work in the visual media.
It's doubtful that the Coalition government really considered that ramification, when it decided to repeal Section 52 of the Copyright, Designs and Patents Act (1998). Its intention, reasonably enough, was to protect intellectual property. But what it couldn't take account of is the debate within the "design community". For while Sir Terence may want his chicken-brick to bankroll future generations of Conrans, an interior designer who shall be nameless says it will now be a "nightmare" to prop rooms for his clients at a reasonable mark-up. And, this being the design community, there are socially conscious angles to consider, too.
Step forward Stephen Bayley, the design pundit who knows so much about his subject that his email address starts with "guru@". He agrees that the issue is "complicated" but clearly believes design should have a point beyond the percentage cut:
"The essential, defining proposition of modern design is – or rather, was – that an idea can be limitlessly reproduced at low cost," he says. "Clearly, the legislation may protect the auteur, but it seems to me at odds with the principles of widely available democratised luxury which make design such an interesting subject. The danger as I see it is that too costive a view of copyright protection might bring the subject into the ancient realms of rarity, preciousness, attribution, provenance and all the other antique stuff that attends fine art."
And if, after that, you need a lie-down. do it on an Eileen Gray day-bed. While you can...
Join our new commenting forum
Join thought-provoking conversations, follow other Independent readers and see their replies