Woman found strangled blamed for own death by public prosecutor in Mexico City
Office which will investigate 22-year-old student's death sparks outrage for 'victim blaming'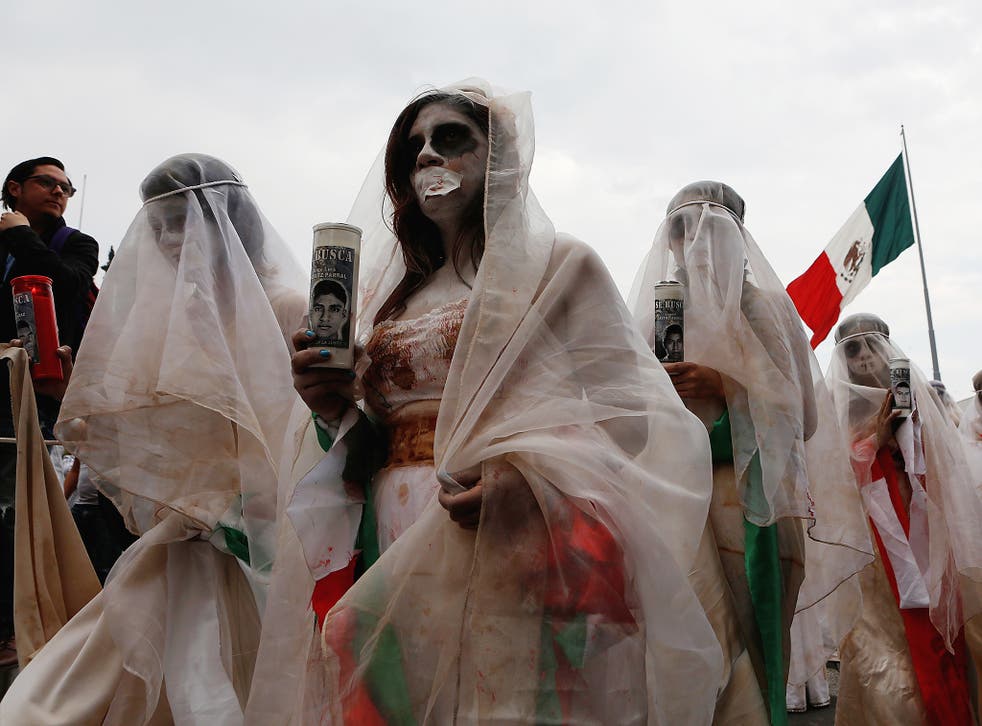 Thousands of Mexicans have reacted furiously after the country's public prosecutor blamed the lifestyle of a young women for her murder.
Lesby Berlin Osorio, a 22-year-old student, was strangled with a telephone cord at her university campus in Mexico City reportedly after a night out with friends. The part-time dog-walker was found in a phone booth clutching a dog lead.
In the hours after her death, the office of the public prosecutor, which will investigate the murder, put out a series of tweets questioning the victim's lifestyle.
The tweets appeared to place blame for the murder on Ms Osorio's alleged drinking, poor attendance at university and the fact that she had left home and lived with her boyfriend.
One tweet said: "She was an alcoholic and a bad student."
Another said: "She had left home and was living with her boyfriend."
A third alleged she had "been taking drugs with friends".
Following the tweets, people from across Mexico vented their anger on Twitter using the hashtag #SiMeMatan which means "if they kill me", speculating on how their personal lives could be used against them if they were murdered.
The hashtag had been used more than 50,000 times, with some women suggesting they could be blamed for going outside the house alone, wearing a short skirt or using birth control.
A formal complaint about the prosecution office's tweets has reportedly been filed by a human rights watch group.
The offending tweets were deleted, apparently on the instructions of Mexico's head of public prosecution, Rodolfo Rios, who said the messages were "inappropriate".
He said: "The behaviour, private life or social status of a victim should never affect an investigation."
Mr Rios did not say which of his staff had written the tweets or if any disciplinary action would be taken against the person responsible.
The rate of murder and violence against women in Mexico is among the highest in the world, with 44.9 per cent of women reporting they have experienced violence in the home.
As of 2014, Mexico had the 16th highest murder rate of women in the world. Official statistics show that seven women were murdered every day in the country in 2013-14.
Thousands of men and women in Mexico have also simply disappeared amid vicious drug cartel violence.
Mexico's representative to the United Nations Women has said that the violence against women in the country is a "pandemic".
A protest on the Universidad Nacional Autonoma de Mexico (UNAM) campus, where Ms Osorio was murdered, was set to take place on Friday.
Ms Osorio's boyfriend, José Luis González, who worked as a university janitor, has been arrested and is being questioned about the murder, according to local media.
Join our new commenting forum
Join thought-provoking conversations, follow other Independent readers and see their replies