The world this week: A London Bridge tragedy and the birth of Orwell's Big Brother
Millie Bull trawls the archives for the key events and notable deaths from this week in history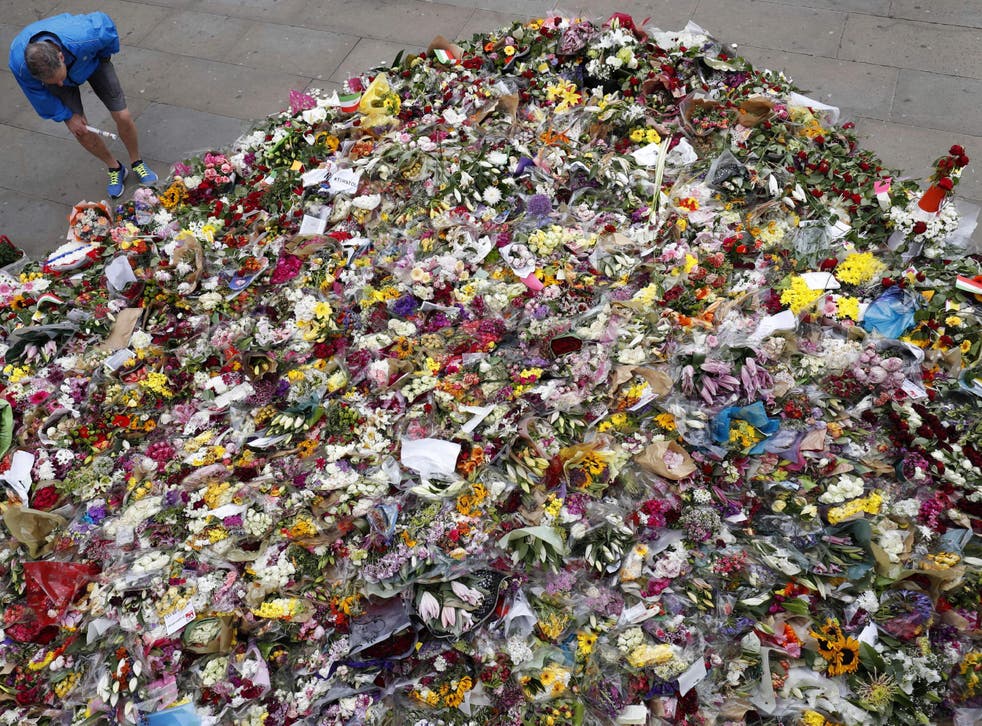 3 June
Martin Behaim, a cartographer from Germany, unveiled the world's first globe in 1492. It's now kept in a darkened room at the Germanisches National museum in Nuremberg.
The Duke of Windsor, formally King Edward VIII, married Wallis Simpson in 1937. She was an American divorcee for whom he abdicated the British throne in December 1936.
In 1962, 130 people died when an Air France Boeing 707 crashed on take-off at Orly Airport in Atlanta, Georgia. Everyone but two flight attendants were killed.
London Bridge Terror Attack

Show all 16
A natural gas explosion killed 500 people in Russia in 1989 when a pipeline exploded in the Ural mountains just as two trains were passing.
In an eight-minute attack in 2017, eight people were killed on London Bridge after a group of terrorists ploughed a van through a pedestrian walkway. The men exited the van and slashed people with steak knives in Borough market.
Deaths: Georges Bizet, 1875, French composer; Franz Kafka, 1924, Czech writer; John XXIII, 1963, Pope; Ayatollah Khomeini, 1989, leader of Iran; Muhammad Ali, 2016, American boxer.
4 June
The first Pulitzer prizes were awarded in 1917 to recognise journalistic achievement. They were given to French author and diplomat Jean Jules Jusserand and reporter Herbert Bayard Swope.
Two trains collided in Jessore, Bangladesh, killing 76 people in 1972. The disaster was caused by one simple error from a train station operator.
Chinese troops stormed Tiananmen Square in Beijing, killing and arresting thousands of pro-democracy protesters in 1989. The assault brought denunciations and sanctions from the United States.
British defence secretary Tom King confirmed the UK would be reducing the amount of money it spends on the army in 1991. Politicians argued the cuts were justified because of the reduced threat brought about by the end of the Cold War.
Deaths: Giacomo Casanova, 1798, Italian adventurer and womaniser; Wilhelm II, 1941, German emperor; Reinhard Heydrich, 1942, German Nazi leader.
5 June
A huge fire was sparked in Turkey's Constantinople in Turkey in 1870. By the time the fires were put out, 900 people had been killed and 3,000 homes destroyed. The blaze was believed to have been started after a girl tripped while carrying hot charcoal.
Israel launched an attack on Egypt in 1967, prompting Arab allies to become involved in a ground and air battle. The Egyptian air force lost nearly 400 planes.
Senator Robert F Kennedy, a presidential candidate, was shot dead in the Ambassador Hotel in Los Angeles in 1968. Five others were also wounded.
Ronald Reagan, the 40th president of the United States, died in 2004. Reagan had Alzheimer's disease and was a well-known actor.
Deaths: Mary Ann Shadd Cary, 1893, first African-American newspaper publisher; Stephen Crane, 1900, author; Horatio Kitchener, 1916, British general; Ronald Reagan, 2004, 40th US president; Ray Bradbury, 2012, American author.
6 June
On D-Day, 160,000 Allied soldiers landed in Normandy in 1944 during the Second World War. The invasion established a new major front against the Germans in the west.
British voters backed the UK's continued membership of the European Economic Community by two-to-one in a referendum in 1975.
A train plunged into the Baghmati River in India in 1981 after an engineer tried to avoid hitting a cow. The rail accident killed 500 passengers and is the worst in India to date.
Sex and the City first premiered on HBO in 1998. The television show chronicled the lives of four single women living in New York City.
Deaths: Patrick Henry, 1799, American revolutionary; John A Macdonald, 1891, first prime minister of Canada; Carl Jung, 1961, Swiss psychiatrist; Robert F Kennedy, 1968, American senator; Miles Dempsey, 1969, British World War II general; Peter Shaffer, 2016, English playwright.
7 June
An earthquake in 1692 destroyed a Jamaican pirate haven, devastating the infamous town of Port Royal and killing thousands.
King George VI became the first British monarch to visit the United States in 1939. He visited New York and Washington with his wife Elizabeth.
Switzerland welcomed its first drive-through bank in 1962 when Credit-Suisse, then known as Schweizerische Kreditanstalt, opened its doors in downtown Zurich.
Israel bombed the Osirak nuclear plant in Baghdad, Iraq, in 1981 out of fear it would be used to make atom bombs.
Deaths: Robert the Bruce, 1329, King of Scots; Edwin Booth, 1893, American Shakespearean actor; Alan Turing, 1954, British mathematician; Judy Holliday, 1965, American comedian and actor; EM Forster, 1970, English writer and novelist; Henry Miller, 1980, American writer; Christopher Lee, 2015, English actor.
8 June
George Orwell's dystopian novel Nineteen Eighty-Four was published in 1949. The book's all-seeing leader "Big Brother" became a symbol of the oppressive bureaucracy.
Brian Jones left the Rolling Stones in 1969. He said he no longer saw eye-to-eye with his fellow band members over the music they were making.
Naomi James became the first woman to break the solo world sailing record in 1978. James sailed around the world in 272 days.
Tropical storm Allison hit Houston, Texas, for the second time in three days in 2001. Although the storm was not considered a hurricane, it killed around 50 people and caused $5bn in damages.
Deaths: Edward the Black Prince, 1376, English knight; Thomas Paine, 1809, English-American writer; Andrew Jackson, 1845, American soldier; George Mallory, 1924, English mountain climber; Sani Abacha,1998, president of Nigeria; Maria Bueno, 2018, Brazilian tennis player.
9 June
Charles Kingsford Smith completed the world's first transatlantic flight in 1928. The Australian aviator departed California and landed safely in Brisbane nine days later after several stops.
King Hussein of Jordan escaped an assassination attempt in 1970. Gunmen opened fire on his motorcade as it drove near his summer palace.
Former prime minister Margaret Thatcher led the Conservatives to a landslide second term election victory in 1983. Thatcher won by 397 seats to Labour's 209.
Andrew Richards was imprisoned for life for the attempted rape of another man in 1995. The case was the first of its kind in the UK.
Deaths: Charles Dickens, 1870, English writer; Anne Atkins, 1871, English botanist; Victoria Woodhull, 1927, American civil rights activist; Robert Donat, 1958, actor.
Support free-thinking journalism and attend Independent events
Join our new commenting forum
Join thought-provoking conversations, follow other Independent readers and see their replies