The world this week: Martin Luther King Jr is assassinated and the first modern Olympic Games are held
Libby Stanford trawls the archives for the key events and notable deaths from this week in history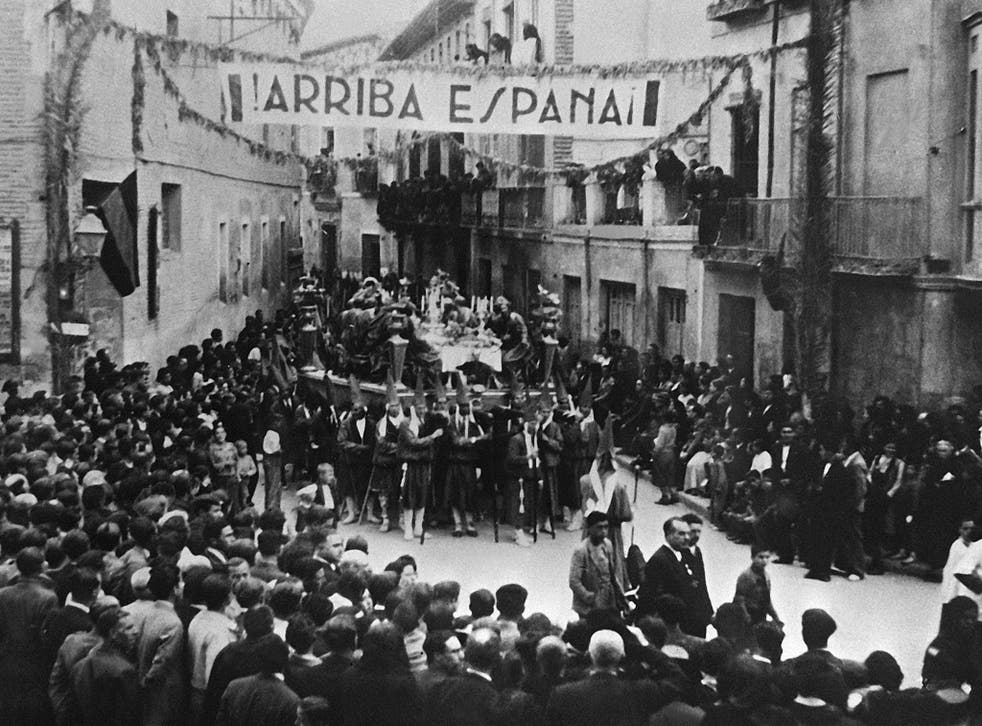 This week in history...
1 April
In 1939 General Francisco Franco ended the Spanish Civil War when he declared victory for the Spanish nationalists. Franco went on to rule Spain as a dictator until his death in 1975.
The BBC broadcast a video of a family "harvesting" spaghetti from a tree in 1957. Many viewers asked where they could buy such a tree... of course, it was an April Fool's Day hoax.
Steve Wozniak and Steve Jobs founded their company Apple Computer, Inc. in 1976. The tech company has now sold more than a billion iPhones.
The Netherlands became the first country to allow same-sex marriage in 2001. Thanks to the law, 15,000 Dutch gay and lesbian couples are now married.
Deaths: Scott Joplin, 1917, American pianist and composer; Max Ernst, 1976, German painter, sculptor and poet; Marvin Gaye, 1984, American singer-songwriter; John Forsythe, 2010, American actor.
2 April
Ludwig Van Beethoven premiered his first symphony in Vienna in 1800 – it had exceptionally positive reviews.
Stanley Kubrick premiered his movie 2001: A Space Odyssey in 1968. The sci-fi epic wasn't received well at its first showing and a sixth of the audience walked out of the theatre.
Argentina invaded the Falkland Islands in 1982, triggering the Falklands War. The UK won the war a little over two months later.
Israeli forces besieged the Church of the Nativity in Bethlehem in 2002. It was one of the most dramatic sieges in the Israeli-Palestinian conflict and lasted over a month.
Deaths: Samuel Morse, 1872, co-inventor of Morse code; Ranjitsinhji, 1933, Indian cricketer; Georges Pompidou, 1974, president of France; Pope John Paul II, 2005; Manoel de Oliveira, 2015, Portuguese director and screenwriter.
3 April
US president Harry Truman signed the Marshall Plan in 1948. The goal of the plan was to rebuild European economies after the Second World War.
In 1973, the first mobile cell phone call was made by Motorola's Martin Cooper. He called Joel Engel of Bell Labs and said "Joel, I'm calling you from a 'real' cellular telephone. A portable handheld telephone."
Ted Kaczynski, the Unabomber, was finally arrested in 1996. Kaczynski sent out 16 letter bombs between 1978 and 1995, killing three people and injuring 23.
Deaths: Jesse James, 1882, American bank and train robber; Johannes Brahms, 1897, German pianist and composer; Kurt Weill, 1950, German and American composer; Sarah Vaughan, 1990, American singer; Graham Greene, 1991, English author and playwright.
4 April
Twelve countries, including the United Kingdom and the United States, signed the North Atlantic Treaty in 1949, creating Nato.
James Earl Ray assassinated civil rights leader Martin Luther King Jr in 1968. The assassination shocked the US and was followed by riots and protests.
The best of The Independent's photography

Show all 48
Denton Cooley implanted the first artificial heart into patient Haskell Karp in 1969. The heart kept Karp alive for 65 hours.
In 1975, Bill Gates and his partner Paul Allen founded Microsoft. The company is now one of the biggest in the world and made Gates and Allen billionaires.
Deaths: Karl Benz, 1929, founder of Mercedes-Benz; Martin Luther King, Jr, 1968; Zulfikar Ali Bhutto, 1979, president of Pakistan; Oleg Antonov, 1984, Soviet aircraft designer and founder of Antonov Aircraft Company; Roger Ebert, 2013, American journalist, film critic and screenwriter.
5 April
Winston Churchill resigned as prime minister in 1955. His political career had spanned half a century.
Three people died at La Belle nightclub in West Berlin when the Libyan secret service set off a bomb in 1986.
The Akashi Kaikyo Bridge in Japan opened to the public in 1998. It is the world's largest suspension bridge, measuring 1,991m long.
Deaths: Roy Kilner, 1928, English cricketer; Chiang Kai-shek, 1975, Chinese president; Howard Hughes, 1976, American business magnate and film director; Kurt Cobain, 1994, lead singer of Nirvana; Allen Ginsberg, 1997, American poet.
6 April
In 1896, the first modern Olympic Games were opened in Athens, Greece. The event took place more than 1,500 years after the last ancient Olympic games.
Robert Peary claimed to be the first person to reach the North Pole in 1909. However, his claim was never verified and is widely contested.
Four planes left Seattle in 1924 with the goal of flying around the world. Two of them reached the same destination 157 days later.
Intelsat I, or Early Bird, became the first commercial communications satellite when it was launched in 1965. It facilitated the first TV broadcast of a spacecraft splashdown when Gemini 6 landed in the Atlantic Ocean.
In 1994, the Rwandan Genocide began with the assassination of President Juvenal Habyarimana and Burundian President Cyprien Ntaryamira.
Deaths: Richard I of England, 1199; Raphael, 1520, Italian painter and architect; Albrecht Durer, 1528, German painter, engraver and mathematician; Igor Stravinsky, 1971, Russian composer; Isaac Asimov, 1992, American chemist and sci-fi author.
7 April
Johann Sebastian Bach premiered St John Passion in 1724. The popular work is a dramatisation of the final days of Jesus Christ.
The United Nations established the World Health Organisation in 1948.
The internet was born in 1969. The first "request for comments" tech documents, which contained research, proposals and methodologies for internet technology, were published.
In 1999, the US came out victorious in a long-running trade dispute with Europe over bananas. The US claimed the EU had given preferential treatment to banana producers from former African, Caribbean and Pacific colonies. The World Trade Organisation ruled in their favour.
Deaths: El Greco, 1614, Greek painter and sculptor; Taksin, 1782, Thai king; Toussaint Louverture, 1804, Haitian general; PT Barnum, 1891, founder of Ringly Bros Barnum and Bailey Circus; Henry Ford, 1946, founder of Ford Motor Company
Support free-thinking journalism and attend Independent events
Join our new commenting forum
Join thought-provoking conversations, follow other Independent readers and see their replies