The world this week: From one man's first steps on the moon to the invasion of Cyprus
Millie Bull trawls the archives for the key events and notable deaths from this week in history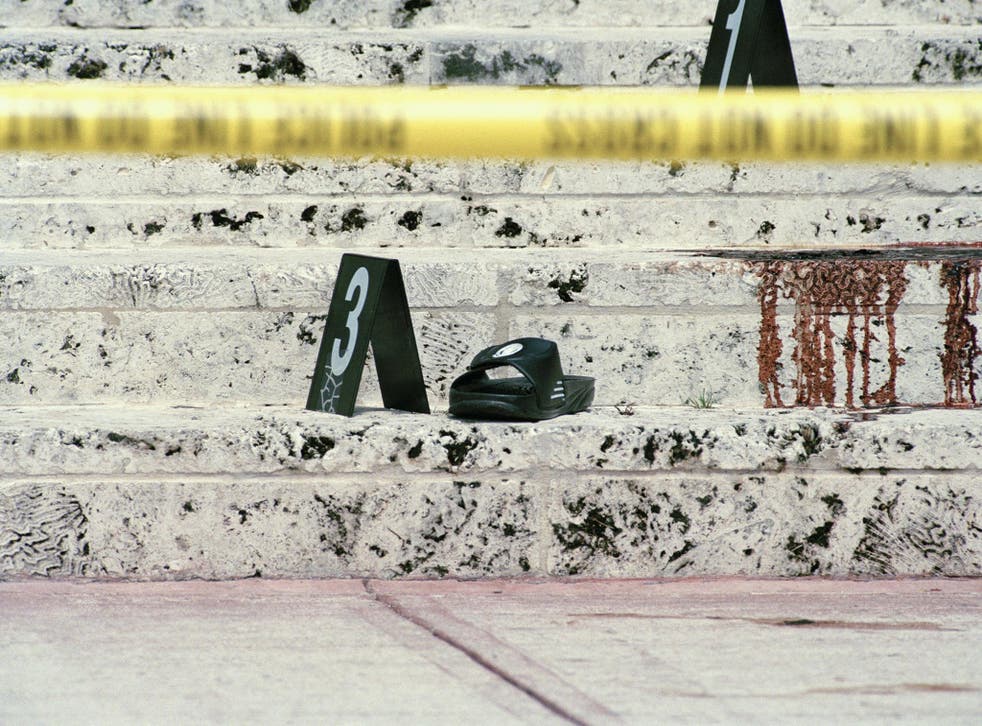 15 July
Action movie Die Hard was released in cinemas in 1988 making Bruce Willis a movie star. Willis played New York City police officer John McClane.
The Rosetta Stone, which enabled people to decipher the ancient Egyptian language, was found by French soldiers rebuilding a fort in 1799.
World-renowned fashion designer Gianni Versace was murdered at his mansion in 1997. He was shot twice in the head by Andrew Cunanan.
Walt Disney's Disneyland: A visual history

Show all 7
In 2006, Twitter was launched. The podcasting company Odeo originally named the platform "twttr".
Deaths: Juan Ponce de Leon, 1521, Spanish explorer; Anton Chekhov, 1904, Russian physician; John J Pershing, 1948, American general; John Edward Brownless, 1961, Canadian politician.
16 July
The first atomic bomb test took place in 1945 in Alamogordo, New Mexico.
JD Salinger's novel The Catcher in the Rye was published in 1951. It was an instant hit.
Apollo 11 left Earth in 1969, taking men to the surface of the moon for the first time. The spacecraft entered lunar orbit on 19 July after travelling 240,000 miles.
A 7.7 magnitude earthquake shook the Philippines in 1990, killing more than 1,500 people.
Amazon officially opened in 1995 as an online bookseller. In just one month, the retailer managed to ship books to all 50 US states, and 45 countries.
Deaths: Anne of Cleves, 1557, Henry VIII's fourth wife; Giuseppe Crespi, 1747, Italian painter; Mary Todd Lincoln, 1882, wife of Abraham Lincoln; Ellen G White, 1915, American author and Christian pioneer; Albert Kesselring, 1960, German field marshal.
17 July
Disneyland opened in 1955 and became a globally recognised metropolis of nostalgia and fantasy. The theme park cost $17m and was built in Anaheim, California.
A bomb exploded in the Tower of London in 1974. The blast killed one person and left 41 injured.
In 1976, 25 African countries boycotted the Olympics in Montreal, Canada. They were protesting against the refusal to ban New Zealand, whose rugby team were touring South Africa.
A Malaysia airlines flight was shot down over the Ukraine-Russia border in 2014. All 298 people on board died.
Police found the body of Sarah Payne in a West Sussex field in 2000. Roy Whiting was later arrested and charged with murder in February 2006.
Deaths: Adam Smith, 1790, Scottish philosopher; Henri Poincare, 1912, French mathematician; Billie Holiday, 1959, American jazz singer; John Coltrane, 1967, American saxophonist.
18 July
Volume one of Adolf Hitler's Mein Kampf was published in 1925. The book outlined his plans for a Third Reich.
Franklin D Roosevelt was nominated for a third term in 1940. He is the only US president to serve more than two terms.
Video footage of the sunken Titanic vessel was released to the public in 1986. The wreckage was discovered in 1985, 73 years after it sank.
Deaths: John Paul Jones, 1792, American navy commander; Jane Austen, 1817, English author; Benito Juarez, 1872, Mexican lawyer; Nico, 1988, German singer-songwriter.
19 July
After just nine days as the Queen of England, Lady Jane Grey was deposed in 1553 in favour of her cousin Mary. She was later executed.
Sitcom actor Rebecca Schaeffer was murdered in 1989 at her LA home by Robert John Bardo, a mentally ill man who had been stalking her.
A huge dinosaur skeleton was unveiled at the Natural History Museum in 1983. Palaeontologists reconstructed it and dated the remains at 125 million years old.
Deaths: Petrarch, 1374, Italian scholar; Mary Boleyn, 1543, sister of Anne Boleyn; Hans Morgenthau, 1980, German philosopher; Alan Lomax, 2002, American historian; Omar Suleiman, 2012, Egyptian army general and politician.
20 July
Neil Armstrong became the first man to walk on the moon in 1969.
Turkey invaded Cyprus in 1974. The island was partitioned and remains so to this day, with the north run by a Turkish-Cypriot government and the south by the internationally recognised Greek-Cypriot government.
An unpiloted US probe, Viking 1, became the first spacecraft to land on Mars in 1976.
Gunman James Holmes killed 12 people at a cinema in Aurora, Denver, during a crowded midnight showing of The Dark Knight Rises in 2012.
Deaths: Pancho Villa, 1923, Mexican general; Guglielmo Marconi, 1937, Italian inventor; Bruce Lee, 1973, American actor and martial artist; Lucian Freud, 2011, painter.
21 July
In 365AD, an earthquake off the coast of Greece caused a tsunami that devastated the city of Alexandria, Egypt. Approximately 5,000 people died and 50,000 homes were destroyed.
In 1994, Sedgefield MP Tony Blair became the new leader of the Labour Party. Blair gained 57 per cent of the vote.
Terrorists planted bombs on three London Tube trains and a bus in 2005. None of them detonated completely. The attempted attack came just two weeks after terrorists killed 56 people including themselves on public transport in London.
Harry Potter and the Deathly Hallows, the seventh and final book in the series, was released in 2007 with an initial print run of 12 million copies in the US alone.
Deaths: Robert Burns, 1796, Scottish poet; Claus von Stauffenberg, 1944, German army officer; Sivaji Ganesan, 2001, Indian actor; Jerry Goldsmith, 2004, American composer.
Support free-thinking journalism and attend Independent events
Join our new commenting forum
Join thought-provoking conversations, follow other Independent readers and see their replies