The world this week: the first Oscars and the beginning of communism
Libby Stanford trawls the archives for the key events and notable deaths from this week in history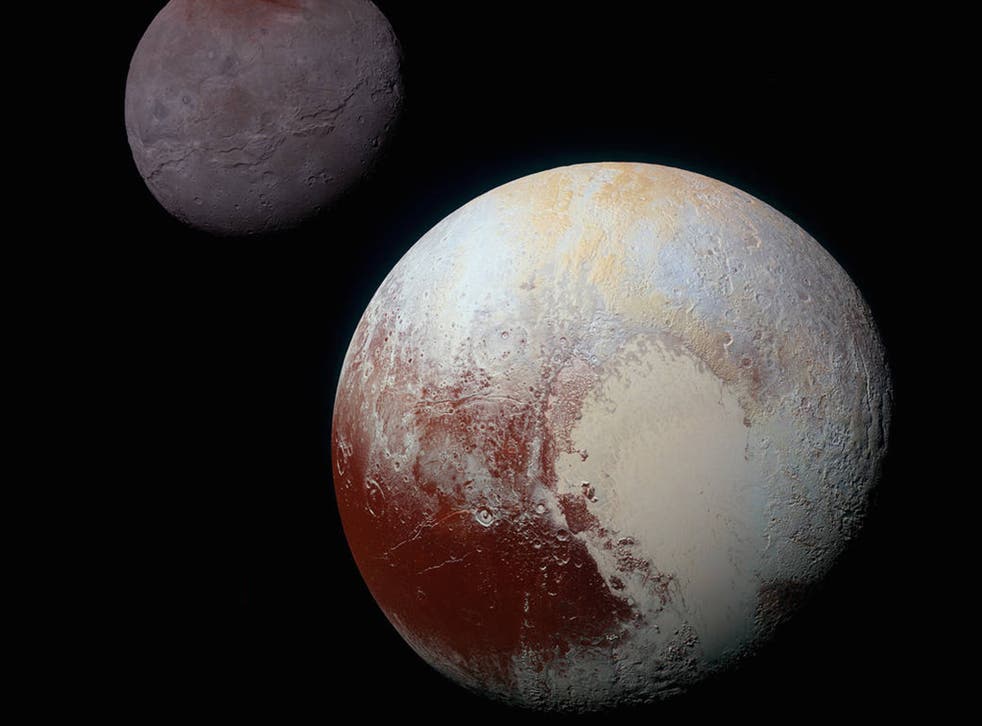 18 February
Mark Twain published The Adventures of Huckleberry Finn in 1885. The novel was highly controversial as it focused on the institution of slavery in the antebellum south.
In 1929, the first Academy Awards were announced. The list of winners were printed on the back page of the academy's newsletter.
Astronomer Clyde W Tombaugh discovered Pluto in 1930. In August 2006, Pluto was downgraded to dwarf planet when the International Astronomical Union established rules that planets must "clear the neighbourhood around its orbit".
The first church of Scientology was established in 1954. The church has been shrouded in controversy, but has gained thousands of members.
Deaths: Kublai Khan, 1294, Mongolian emperor; Martin Luther, 1546, German leader of the Protestant Reformation; Michelangelo, 1564, Italian painter and sculptor; John Batterson Stetson, 1906, American businessman founder of the John B Stetson Company; J Robert Oppenheimer, 1967, American physicist.
19 February
Rescuers saved members of the Donner Party, the group of emigrants stranded by snow in the Sierra Nevada Mountains, in 1847. Only 45 of the 89 original members survived to reach their destination, California.
In 1878, Thomas Edison patented the phonograph, the first machine able to reproduce recorded sound.
US marines invaded Iwo Jima in 1945. The US government wanted to use the Japanese island as a base to launch bombing raids against Japan. After 74 days of raiding the island, US troops raised the American flag.
Golfer Tiger Woods came under fire in 2010 because of his affairs with more than a dozen women. He read his public apology on this day in 2010.
Deaths: Ernst Mach, 1916, Austrian physicist; Knut Hamsun, 1952, Norwegian writer and Nobel Prize laureate; Deng Xiaoping, 1997, Chinese politician and diplomat; Friedensreich Hundertwasser, 2000, Austrian and New Zealand painter, architect, and designer of the Kuchlbauer Tower; Stanley Kramer, 2001, American director.
20 February
Swan Lake premiered in 1877. Composed by Tchaikovsky. the ballet has come one of the world's best-known.
John Hershel Glenn Jr becomes the first American to orbit Earth in the Friendship 7 spacecraft in 1962. The first person to orbit Earth was Russian astronaut Yuri Gagarin.
In 1986, plans to dig a tunnel between Britain and France began. The Channel Tunnel was completed in 1994.
The best of The Independent's photography

Show all 48
Deaths: Frederick Douglass, 1895, American author and activist; Percy Grainger, 1961, Australian composer; Ferruccio Lamborghini, 1993, Italian creator of Lamborghini car; Toru Takemitsu, 1996, Japanese composer; Hunter S. Thompson, 2005, American journalist and author.
21 February
In 1804, the first railway journey took place in Wales. Richard Trevithick's Penydarren was used to transport iron.
Karl Marx and Friedrich Engels published The Communist Manifesto in 1848. The book outlined the theories of Marxism and was widely influential in the 20th century.
The first telephone book was issued in New Haven, Connecticut, in 1848. The book was written on a single piece of cardboard and contained 50 numbers.
Gerald Holton designed the modern peace sign for the British Campaign for Nuclear Disarmament in 1958. The sign has been called an anti-Christian symbol, a satanic character and a Nazi emblem by sceptics.
Deaths: Baruch Spinoza, 1677, Dutch philosopher; Augusto Cesar Sandino, 1934, Nicaraguan rebel leader; Frederick Banting, 1941, Canadian physician and Nobel Prize laureate; Tan Malaka, 1949, Indonesian educator and activist.
22 February
The first Woolworths store opened in Utica, New York in 1878. It was the world's first "five and dime" store, in which a variety of items were sold for 5c to 10c.
Arthur Bicknell's play Moose Murders opened and closed on the same night in 1983. According to The New York Times, the work is now considered the "standard of awfulness" used to judge all Broadway flops.
In 1986, the People Power Revolution in Phillippines began. The peaceful demonstrations resulted in the fall of President Ferdinand Marcos.
An earthquake in Christchurch, New Zealand, killed 185 people in 2011. Measuring 6.3 in magnitude, it caused severe damage to the city and injured several thousand people.
Deaths: Jean-Baptiste-Camille Corot, 1875, French painter; Sophie Scholl, 1943, German student and activist; Abul Kalam Azad, 1958, Indian activist, scholar, and politician; Adrian Boult, 1983, English conductor; Andy Warhol, 1987, American artist.
23 February
Johannes Gutenberg published his version of the Bible in 1455. It was the first book printed in movable type.
In 1941 American chemist Glenn T Seaborg discovered plutonium. The element is used to fuel nuclear power plants and make nuclear weapons.
The International Organisation of Standardisation opened its doors in 1947. The group develops international standards covering almost all aspects of technology and business.
Clinical trials carried out by virologist Jonas Salk that led to a polio vaccine began in 1954. The vaccine is still used to treat the disease today.
Deaths: John Keats, 1821, English poet; John Quincy Adams, 1848, sixth president of the United States; Carl Friedrich Gauss, 1855, German mathematician; Edward Elgar, 1934, English composer; Stan Laurel, 1965, English actor and comedian.
24 February
Monteverdi's L'Orfeo, generally regarded as the world's first opera, premiered in Mantua, Italy, in 1607.
The German Nazi party was founded in 1920. Adolf Hitler became leader the following year.
United Airlines flight 811 ripped apart over the Pacific Ocean in 1989. The cargo door to the plane malfunctioned and opened mid-air shortly after the plane left Honolulu, Hawaii.
Indian cricket player Sachin Tendulkar scored his first double century in 2010. He is recognized as one of the greatest batsmen in cricket.
Deaths: Georg Christoph Lichtenberg, 1799, German physicist; Andre Messager, 1929, French composer; Tommy Douglas, 1986, seventh premier of Saskatchewan; Malcolm Forbes, 1990, publisher of Forbes magazine; Bobby Moore, 1993, English footballer and manager.
Support free-thinking journalism and attend Independent events
Join our new commenting forum
Join thought-provoking conversations, follow other Independent readers and see their replies