Boko Haram attack: Woman 'killed while giving birth' during Baga massacre
At least 150 people were killed by the insurgent group last week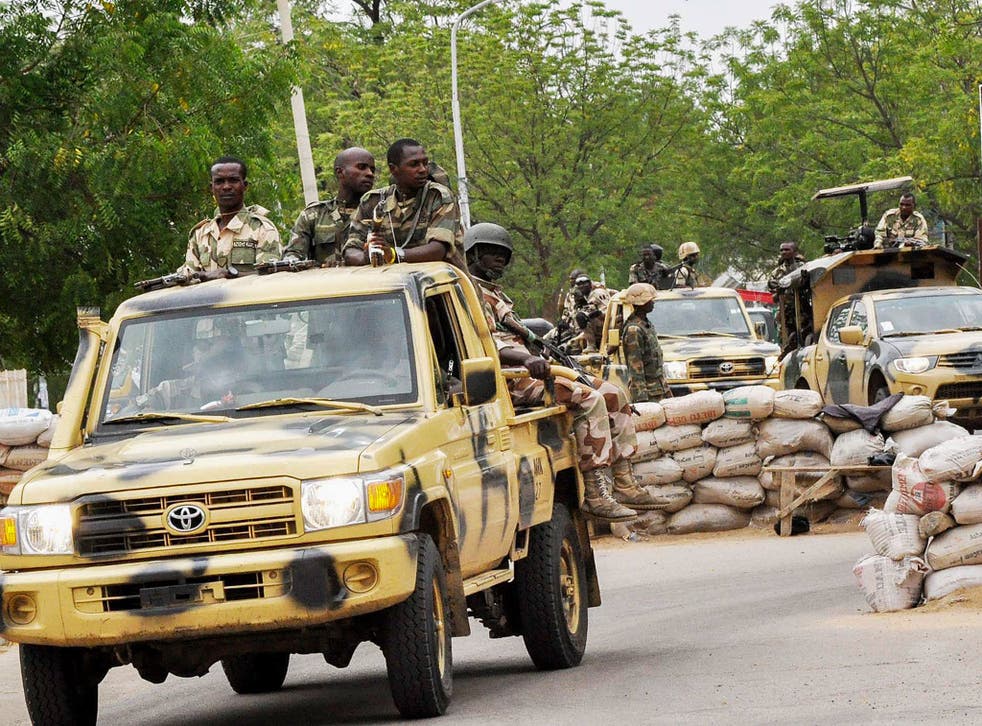 A woman was killed while giving birth to a baby boy during a horrific attack by Boko Haram fighters in Baga, north-east Nigeria, Amnesty International has reported.
The human rights charity said that it had collected several eyewitness testimonies to the massacres in the neighbouring towns of Baga and Doron Baga (also known as Doro Gowon) last week, in which at least 150 people died and more than 3,700 homes and buildings were damaged or destroyed.
One man told the organisation that militants were shooting "indiscriminately", killing small children and even a woman who was in labour.
"Half of the baby boy is out and she died like this," he said.
"They killed so many people," he said. "I saw maybe around 100 killed at that time in Baga. I ran to the bush. As we were running, they were shooting and killing."
Others who fled described seeing many more corpses in the bush. "I don't know how many but there were bodies everywhere we looked," a woman told the charity.
Amnesty has said that the testimonies "match" the destruction shown in two 'before and after' satellite images taken on 2 and 7 January, showing the north-east Nigerian towns being razed to the ground.
"Interviews with eyewitnesses as well as with local government officials and local human rights activists suggest that Boko Haram militants shot hundreds of civilians," the charity reported – although an initial death toll of 2,000 people has since been downgraded by the Nigerian Government to 150.
Human Rights Watch said the exact death toll was unknown, with estimates ranging from "dozens" to 20,00 or more.
"No one stayed back to count bodies," one local resident told the organisation. "We were all running to get out of town ahead of Boko Haram fighters who have since taken over the area."
This is not the first time that the Baga area has been attacked. Human Rights Watch reported in April 2013 that a Nigerian military raid, in response to a Boko Haram assault which killed a Nigerian soldier, had resulted in "the killing of local residents and the large-scale and deliberate destruction of property".
Using satellite imagery, the group found that a total of 2,275 buildings had been destroyed, and 125 severely damaged. But their findings were refuted by the Nigerian National Space Research and Development Agency (NASRDA), the Nigerian government and military officials.
"In time, we hope to provide more accurate figures on the number of those killed in the attacks and information about them," Human Rights Watch said in a statement, which was published on Thursday.
"But for now, credibly used satellite imagery is the closest we will get to the truth."
Join our new commenting forum
Join thought-provoking conversations, follow other Independent readers and see their replies