Boko Haram 'has abducted, raped and enslaved 2,000 women in reign of terror'
Victims have been subjected to forced marriage, stonings and sexual slavery, according to a report by Amnesty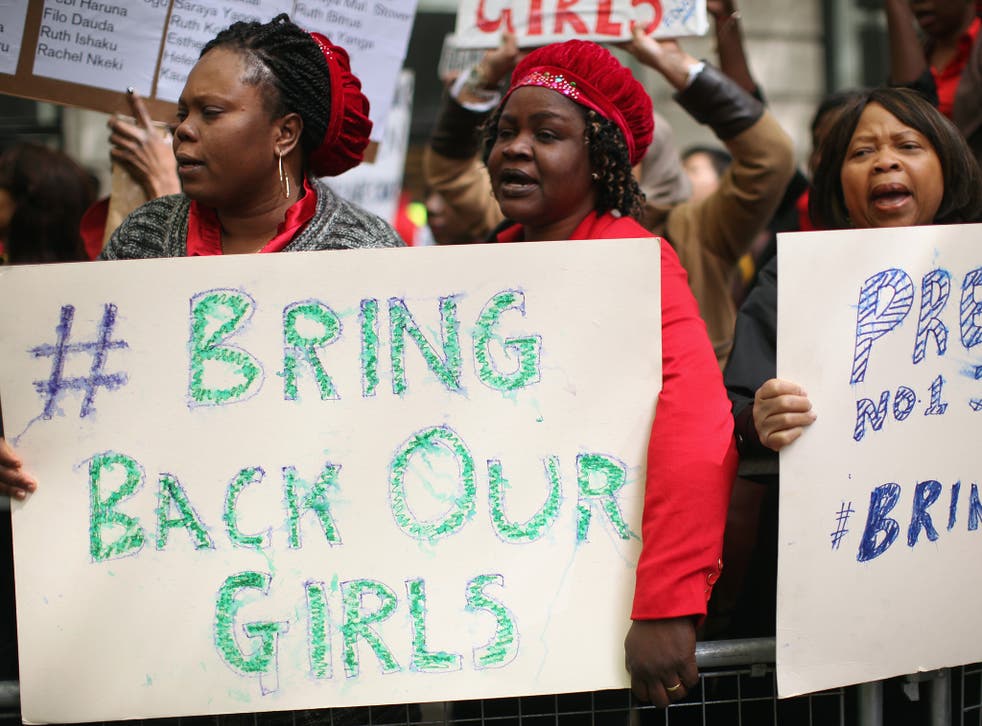 At least 2,000 women have been abducted by Boko Haram, detained in prisons and houses and subjected to forced marriage, stonings and sexual slavery, according to a report that berates Nigeria's "dismal" security situation.
The Amnesty International report – based on more than 150 witness accounts – charges the Islamist militants with the deaths of more than 5,500 civilians and paints the most detailed picture yet of the oppression inflicted upon young women.
Boko Haram members should be brought to justice over war crimes such as "rapes, sexual slavery and other forms of sexual violence", according to the Amnesty study, published a year after the group abducted 276 schoolgirls from a secondary school in Chibok.
Soon after taking control of a town, militants implemented restrictions of movement, particularly on women, the report says. Failure to attend daily prayers was punishable by public flogging.
The rise of Boko Haram

Show all 20
"Although rape was banned in territories under Boko Haram control, women and girls were raped in secret outside forced marriages," the report says. "Abducted men and boys were forced to provide services for Boko Haram or to join them as fighters."
Nigeria's President-elect, Muhammadu Buhari, has vowed to drive the Islamic insurgency out of his country, which has seen its north-eastern region and borders with Chad, Cameroon and Niger destabilised over the past six years.
Bama, 40 miles east of the capital of Borno state, Maiduguri, was recaptured by Nigerian forces in March after a protracted battle in partnership with Chad and Niger. Satellite images show catastrophic devastation wreaked by Boko Haram. Most of the town was destroyed by retreating fighters who killed thousands of civilians.
Mustapha Saleh, 15, lived in the region for six months. He said that jihadists detained more than 200 women, keeping them in prisons or large houses under armed guard. "Women who tried to escape were kept in one part, men are kept in the second and the third – it was very horrible," he told Amnesty. "You will see they [Boko Haram] killed them all. Where the well is, it is full of the dead bodies. If you go inside the cell, there are dead bodies on the floor. Everywhere is smelling. There were more than 200 dead in the cell and in the well was full of bodies."
A woman who spent five months under Boko Haram rule in the village of Gamboru, in Borno state, described how she saw a woman given 30 lashes for selling children's clothes and a couple executed publicly for adultery. "They stone them to death on Fridays. They will gather all the children and ask them to stone. I participated in the stoning," said a 15-year-old boy from Bama. "They will dig a hole, bury all the body and stone the head. When the person dies, they will leave the stones until the body decays."
Amnesty International's secretary general, Salil Shetty, said: "Men and women, boys and girls, Christians and Muslims have been killed, abducted and brutalised by Boko Haram during a reign of terror which has affected millions. Recent military successes might spell the beginning of the end for Boko Haram, but there is a huge amount to be done to protect civilians and resolve the humanitarian crisis."
Join our new commenting forum
Join thought-provoking conversations, follow other Independent readers and see their replies