Boko Haram secretly demands nearly £40m for return of Nigerian schoolgirls
This Thursday marks the second anniversary of the kidnap of the 276 schoolgirls from their boarding school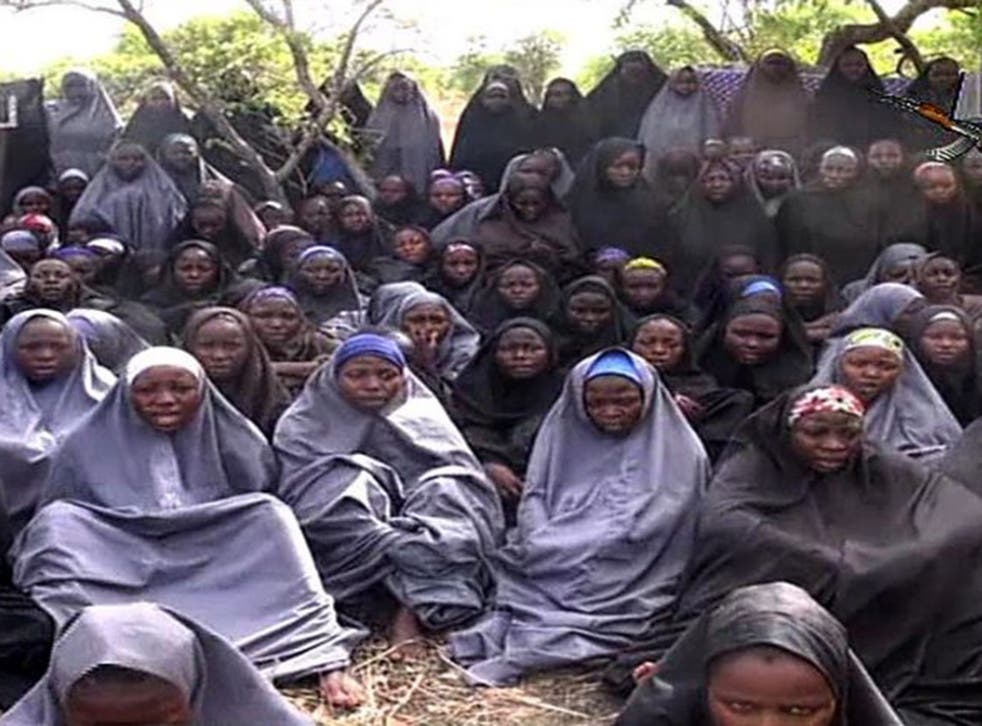 Boko Haram has reportedly demanded a nearly £40m ransom for the return of the missing Chibok girls.
This Thursday will mark the second anniversary of the abduction of 276 female students from their boarding school in Chibok in northern Nigeria by the terror group.
Some of the girls were able to escape their captors but the whereabouts of 219 remains unknown despite a worldwide social media campaign, #bringbackourgirls, to put pressure on the Nigerian military to act.
Citing anonymous sources close to the terror group, the Sunday Telegraph says Boko Haram secretly approached the Nigerian government to negotiate the release of the girls.
The source said the terror group asked for 10bn naira - or £36m - for their release.
A month after the kidnap, the group's leader, Abubakr Shekau, said he would release the girls in exchange for the release of several jailed militants.
A deal along those lines was brokered by the Red Cross but broke down when the government said it did not have the named militants in custody.
The rise of Boko Haram

Show all 20
President Muhammadu Buhari - whose defeat of his predecessor Goodluck Jonathan last year was partially down to Mr Jonathan's slow response to the kidnap - has stepped up efforts to defeat the terror group, which at the height of their strength controlled an area the size of Belgium in northern Nigeria.
Since the beginning of last year, however, the army has pushed the group back towards their base in the Sambisa forest on the Cameroon border and released over 1,000 women and girls from captivity - but the Chibok girls are nowhere to be found.
The newspaper reported that the Chibok girls are likely to be very well guarded by Boko Haram fighters, as their international fame has made them an important bargaining chip.
Shehu Sani, a Nigerian senator and civil rights activist involved in the peace talks told the newspaper: "I think they are probably in clusters rather than all in one place, but probably not far from each other.
"Boko Haram knows they are a prized catch."
RAF Sentinel planes were sent to Nigeria to hunt for the girls in 2014 but only made one possible sighting two months after they disappeared.
The Nigerian armed forces were criticised for not marching on the camp at the time but they said they could not have attacked the group without widespread casualties among the girls.
Register for free to continue reading
Registration is a free and easy way to support our truly independent journalism
By registering, you will also enjoy limited access to Premium articles, exclusive newsletters, commenting, and virtual events with our leading journalists
Already have an account? sign in
Register for free to continue reading
Registration is a free and easy way to support our truly independent journalism
By registering, you will also enjoy limited access to Premium articles, exclusive newsletters, commenting, and virtual events with our leading journalists
Already have an account? sign in
Join our new commenting forum
Join thought-provoking conversations, follow other Independent readers and see their replies