Boko Haram: Three female suicide bombers kill at least 27 people on island where refugees were seeking safety
Boko Haram is suspected of being behind the attack after launching a string of bombings in the region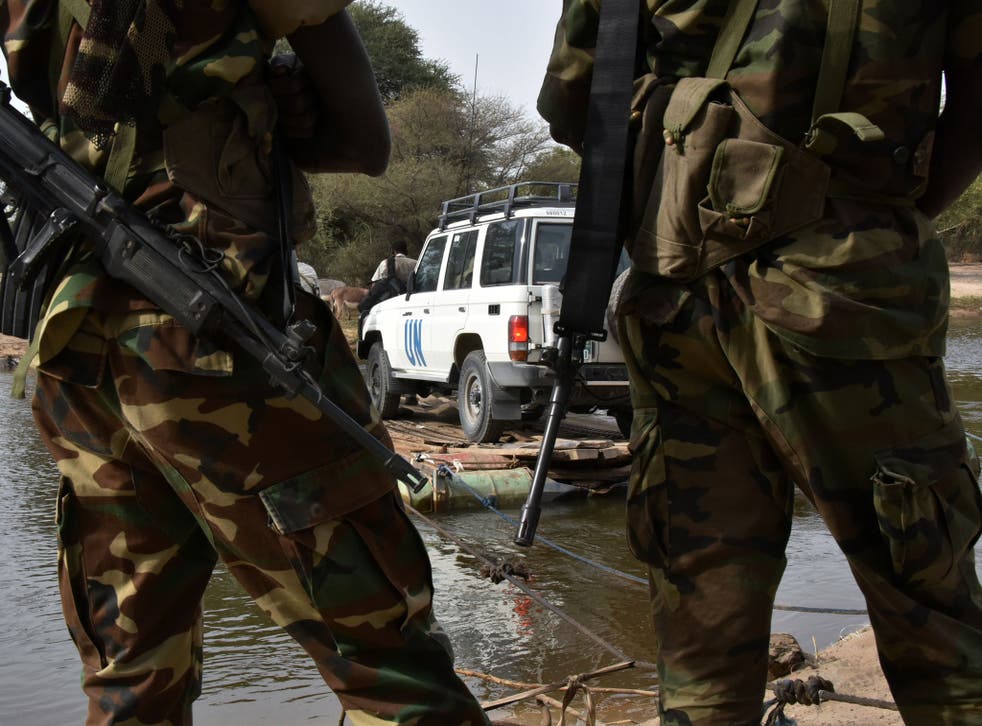 Three female suicide bombers have blown themselves up at a market in Chad, killing at least 27 people.
Boko Haram is suspected of orchestrating the blasts on Koulfoua Island in Lake Chad, which borders Nigeria, Cameroon, Niger and Chad.
Security officials told the Associated Press that at least 90 people were injured in Saturday's attack, carried out by three women.
As Chad s army battles Boko Haram its people find themselves on the front line in the fight
General Banyaman Cossingar, the director general of Chad's national police, said there had been no official claim of responsibility but Boko Haram was suspected.
The terrorist group has carried out several bombings and massacres in the region, causing the government to impose a state of emergency last month.
Thousands of refugees have been fleeing to Lake Chad in recent months in efforts to escape the Boko Haram's violent insurgency in Nigeria.
A report by the UN's refugee agency described people arriving in canoes and boats, including many who had survived massacres that killed their families and friends.
But they arrived to become the targets of yet more attacks, with previous suicide bombings targeting fish markets and refugee camps.
Chadian military forces have helped Nigeria push the Islamist group back and re-capture swathes of territory but militants have now pushed into neighbouring countries to launch more attacks.
The rise of Boko Haram

Show all 20
The death penalty was re-introduced in Chad for terror offences in response to bombings in the summer.
Authorities executed 10 alleged members of Boko Haram by firing squad in August after they were accused of involvement on twin attacks in N'Djamena that killed 38 people.
At least 17,000 people, mostly civilians, have been killed since Boko Haram launched its bloody campaign to establish an Islamist state in northern Nigeria, according to an estimate by Amnesty International.
The group pledged allegiance to Isis in March and now calls itself the "West African province" of the so-called Islamic State.
Join our new commenting forum
Join thought-provoking conversations, follow other Independent readers and see their replies