Roger Gower: Tanzania elephant poachers shoot dead British helicopter pilot in middle of mission
A manhunt for his killer is reportedly underway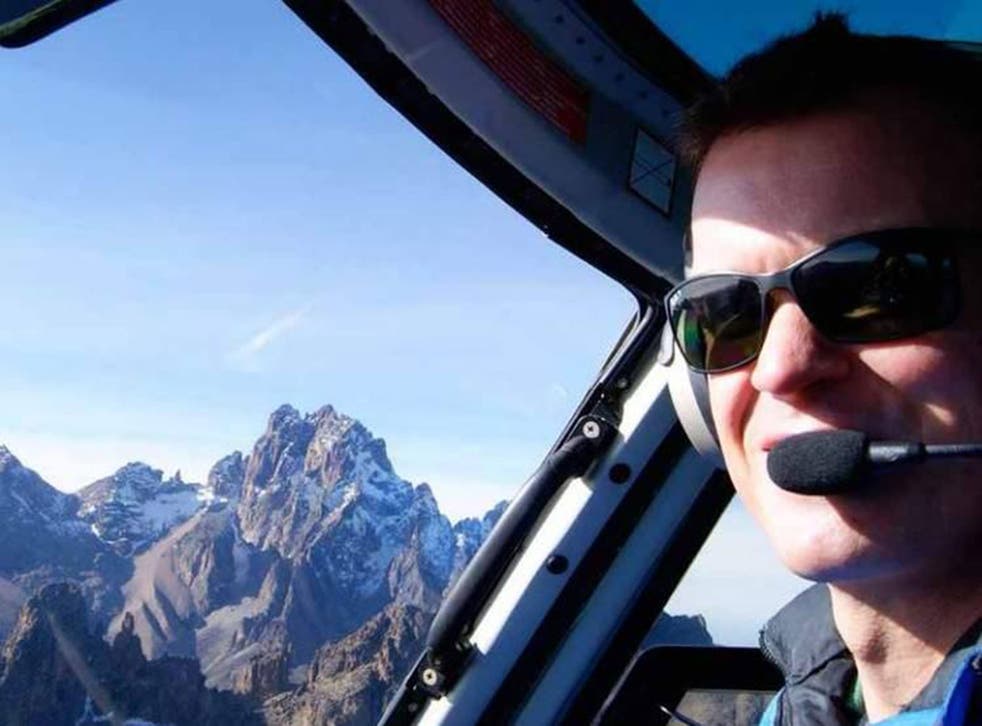 A British pilot who was working to combat elephant poaching in Tanzania has been shot dead.
Roger Gower, 37, was flying his helicoper during an operation when poachers opened fire on his aircraft. It is believed that he was flying over an elephant's carcass when the shooting occurred.
He was able to land in the the Maswa Game Reserve, near Serengeti National Park in the country's north. However, he died of his injuries before help arrived.
Mr Gower, a former accountant, was working with the charity Friedkin Conservation Fund, which was carrying out the mission with the Tanzanian authorities.
Charity Wildlife at Risk International paid tribute to the pilot, and commented in a Facebook post: "A huge manhunt is underway involving several organisations assisting authorities to track down this coldblooded murderer. For security reasons no further details are being released for now due to the ongoing investigation."
Pratik Patel, a colleague of Mr Gower's told the BBC his main job was flying people between different camps, but he also supported ground staff on their anti poaching patrols.
Dan Friedkin, Chairman of the Friedkin Conservation Fund, wrote in a statement: "We are profoundly saddened by the loss of our dear friend. Roger was killed while piloting a helicopter during a coordinated effort with the Tanzanian wildlife authorities to track down and arrest active elephant poachers. In the course of this action the poachers fired upon the helicopter and Roger was fatally wounded. We are committed to honoring Roger and his work. We are also committed to ensuring that those responsible for this attack are found and brought to justice. We believe that Roger can best be honored by redoubling our commitment to protect elephants and our priceless wildlife heritage. This tragic event again highlights the appalling risk and cost of protecting Tanzania¹s wildlife."
Tributes to Mr Gower have been paid on social media.
Lazaro Nyalandu is a former Minister for Natural Resources and Tourism in Tanzania:
Other wildlife lovers paid their respects:
The Foreign and Commonwealth Office have confirmed the death of a British national in Tanzania.
Join our new commenting forum
Join thought-provoking conversations, follow other Independent readers and see their replies