Cameroon attack: Suicide bomber kills at least 12 people at mosque
Boko Haram's insurgency in Nigeria has been spreading into neighbouring countries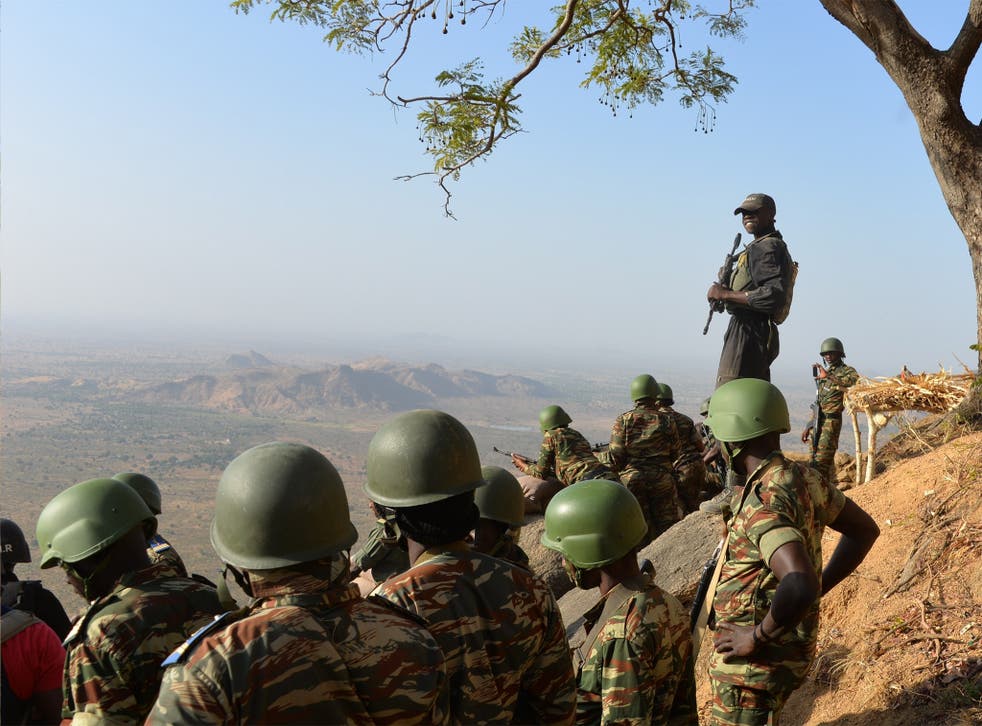 A suicide bomber has killed at least 12 people in a mosque in Cameroon in an attack officials believe could be linked to the Isis-linked militant group Boko Haram.
The terrorist group originated in Nigeria but has launched bombings in Cameroon and other neighbouring countries including Chad and Niger since last year.
Previous suicide attacks in the country prompted the government to ban the full-face veil for women, who were increasingly being used as bombers.
"The suicide attack took place at 5.40am (4.40am GMT) in a mosque at Kouyape. There were 13 deaths including the man who blew himself up and one wounded," said a senior local official who declined to be identified.
Another senior local official said at least 10 people died and the final toll has not yet been confirmed.
The rise of Boko Haram

Show all 20
Boko Haram has been waging a bloody campaign to establish an Islamist state in northern Nigeria for six years and is being fought by a coalition of neighbouring countries in a conflict that has displaced tens of thousands of people.
Cameroon will also be part of a new 8,700-strong regional force led by Nigeria against the militants, which is expected to be operational by the end of the year. The US is sending military supplies and troops to the central African country to aid the fight.
Additional reporting by Reuters
Join our new commenting forum
Join thought-provoking conversations, follow other Independent readers and see their replies