Car bomb kills two UN peacekeepers in Mali town Kidal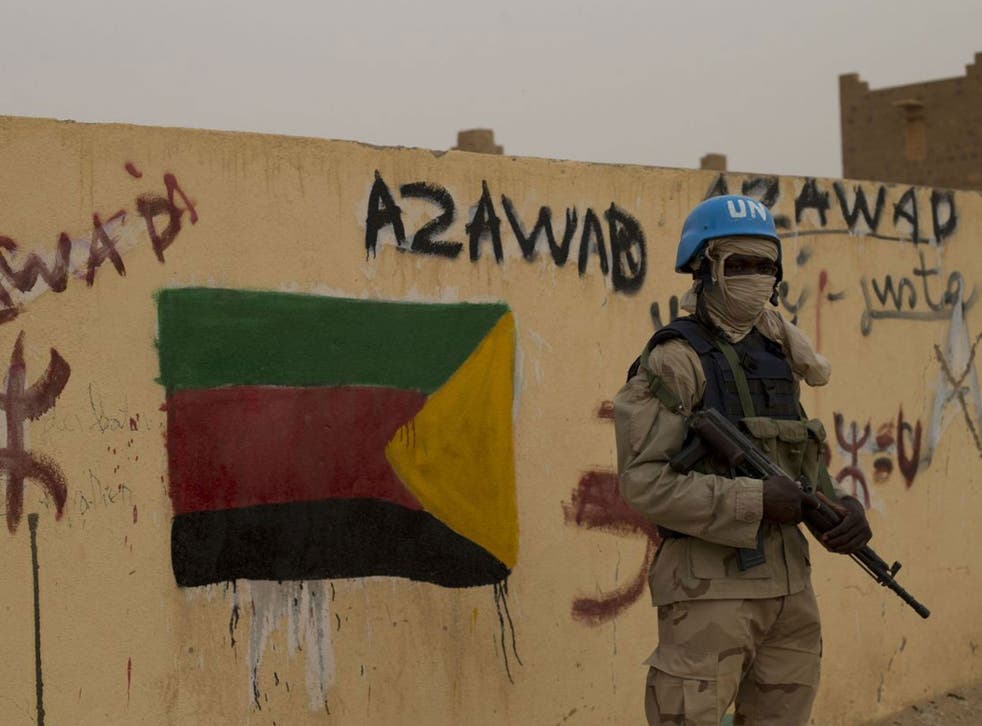 A car bomb has exploded in the Malian town of Kidal, killing at least two UN peacekeepers.
The attack has destroyed the Malian Solidarity Bank, the only operating bank in the town, and set fire to a UN armoured vehicle. At least three people are known to have been wounded in the blast.
A spokesperson for the United Nations peacekeeping mission has confirmed that two UN peacekeepers have been killed in the blast. An anonymous intelligence officer in northern Mali said that the dead included two Senegalese peacekeeping troops.
A statement from the UN peacekeeping mission confirmed: "The explosion caused the death of two Senegalese blue helmets and also caused a number of serious injuries among the ranks of the Malian national guard and MINUSMA."
Eye-witnesses said that a car packed with explosives parked in front of the bank, guarded by UN peacekeeping troops, before being detonated by a suicide bomber. The bank building collapsed after the explosion at around 0645 local time (GMT), prompting fears of more casualties inside.
Resident Ibrahim Maïga said: "A vehicle in front of the bank is in flames after the explosion. There is a huge amount of bank smoke in the sky hanging over the town".
The attack comes two weeks after separatist Tuareg rebels ended a five-month ceasefire with the Malian military. They began their rebellion in 2011, demanding an independent homeland called Azawad.
After being deployed in January, French troops defeated Islamist rebels in northern Mali, but insurgent attacks have continued.
The French-led offensive succeeded in scattering the al Qaeda-linked fighters across Mali and into neighbouring countries. However, the country has seen an increase in rebel operations in recent months, with attacks on UN peacekeepers and the deaths of two French journalists last month.
Kidal was seized by the Tuaregs after a French offensive drove Islamists out of the town. Since then, a peace pact made in June allowed the army to return. The rebels are still inside the town, but have to return to their barracks under the supervision of UN peacekeepers, stop carrying arms in public and dismantle all roadblocks.
The recent increase in attacks has increased concerns for the stability of the region.
Join our new commenting forum
Join thought-provoking conversations, follow other Independent readers and see their replies