Cecil the lion: Animal psychic claims she has spoken to slain animal – and he has a 'profound' message to tell the world
'Take heart my child, I am finer than ever, grander than before'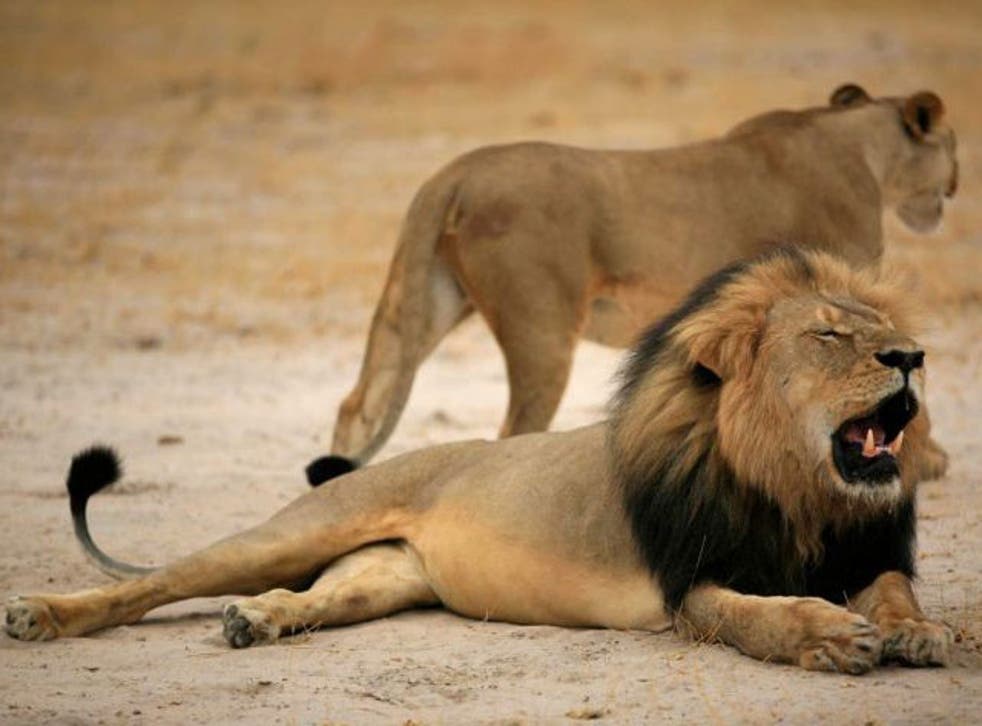 An animal psychic claims she has spoken to Cecil the lion following his killing at the hands of a US tourist in Zimbabwe.
Karen Anderson, professional animal medium, announced on Facebook that she has spoken to the feline and the pair have discussed his death.
She said: "I just connected with Cecil the lion who was recently killed. I wanted to let him know how loved and honoured he is.
"I was moved to tears to hear his words. His message is profound."
The mystic then relayed Cecil's supposed message.
"He said – 'Let not the actions of these few men defeat us or allow darkness to enter our hearts. If we do, then we become one of them.
"Raise your vibration and allow this energy to move us forward. What happened does not need to be discussed as it is what it is. Take heart my child, I am finer than ever, grander than before as no one can take our purity, our truth, or our soul. Ever.
"I am here. Be strong and speak for all the others who suffer needlessly to satisfy human greed. Bring Light and Love and we will rise above this.' "
Cecil was probably the Zimbabwe's most famous lion and the star attraction of the Hawange national park. The 13-year-old's body was found skinned and decapitated outside the park.
The killer has since been identified as American dentist Walter Palmer. He is believed to have paid $50,000 to go on the hunt.
Join our new commenting forum
Join thought-provoking conversations, follow other Independent readers and see their replies