Children 'sacrificed to bring good luck' in Ugandan elections, says charity
Shelin Kasozi of Kyampisi Childcare Ministries says these sorts of cases were common at election time because some people believed blood sacrifices 'bring wealth and power'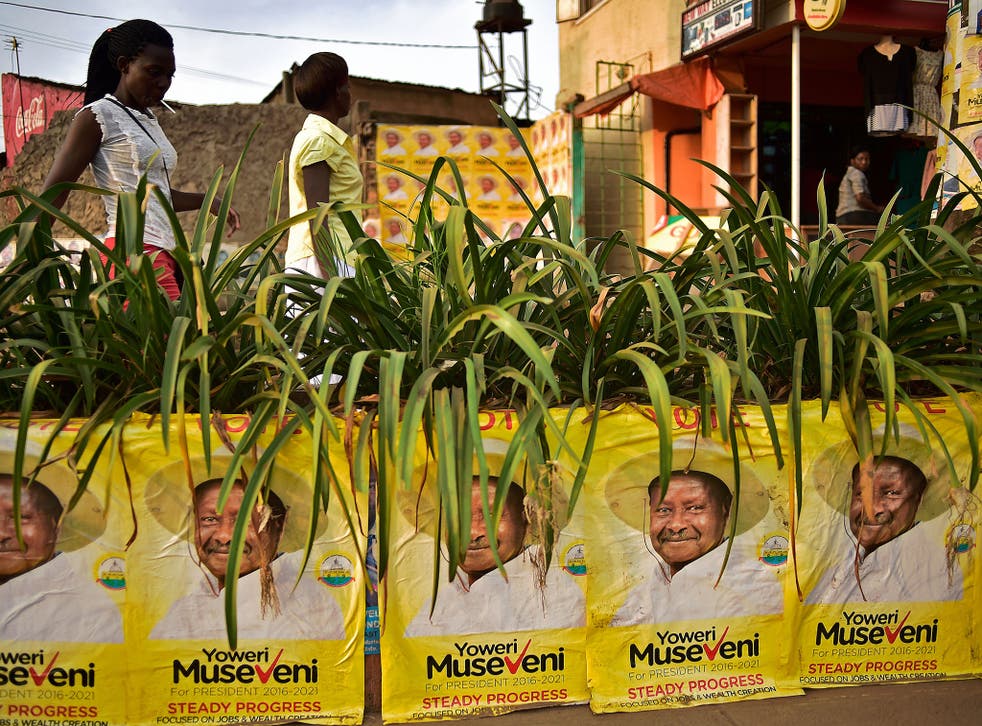 Six cases of mutilation and murder of children as "good luck" sacrifices have been reported during the recent Ugandan elections, a children's charity has said.
Shelin Kasozi of Kyampisi Childcare Ministries (KCM), a charity which cares for survivors of attempted child sacrifice, said these sorts of cases were common at election time as "some people believe blood sacrifices will bring wealth and power".
She told the Thomson Reuters Foundation that the cases had been reported from October to February in the Ssembabule, Mukono, Buikwe and Mubende districts in central Uganda.
Suspects have been arrested but their cases are yet to go to court.
President Yoweri Museveni won a fifth term in power at the election on 18 February in a vote widely criticised by the EU and the US but ordinary Ugandans also voted in municipal and parliamentary elections.
Moses Binoga, the co-ordinator of the anti-trafficking task force at the interior ministry, said several children had been reported missing during the election period but did not confirm the KCM's report.
He said the investigation was ongoing.
World news in pictures

Show all 50
Mr Binoga confirmed there had been seven child and six adult sacrifice cases recorded in the country in 2015 compared to nine child and four adult sacrifice cases reported in 2014.
He said their mutilated bodies had been found - some with hearts or livers ripped out and in two cases the victims' heads were missing.
A 2014 report by the UNHRC found that although many condemned the practice there were still some who believed that the ritual spilling of blood was necessary to celebrate success, chase away evil spirits or protect someone from bad luck.
Throughout Uganda's history these sacrifices have traditionally been of livestock such as goats, chickens or cows - but a number of "socio-economic and cultural factors" such as poverty, lack of education and inequality has led to a worrying rise of children being targeted.
The practice has been able to take root because of "inadequacies in the investigations processes conducted by security agencies...due to lack of forensic evidence facilities...and the absence of a specific law governing traditional healers".
Corrupt "witchdoctors" have also allegedly been exploiting traditional beliefs to sell body parts.
It highlighted the case of a man who severed the heads of his three-year-old twins to sell them to a businessman for 12,000,000 Ugandan shillings (£2587) in 2008.
Of the three groups believed to be vulnerable to sacrifice - children, women and the elderly - children are the most likely to be targeted as they believed to be more "pure" and "spiritually clean".
It comes as a separate UN report said last year that attacks on albino people in Africa were on the rise and were linked to the growing demand from political candidates for body parts used in black magic in several African countries.
Join our new commenting forum
Join thought-provoking conversations, follow other Independent readers and see their replies