Ebola outbreak: Concerns disease could have spread to Ghana as US citizen tested
There is no known cure for the disease that has killed at least 467 people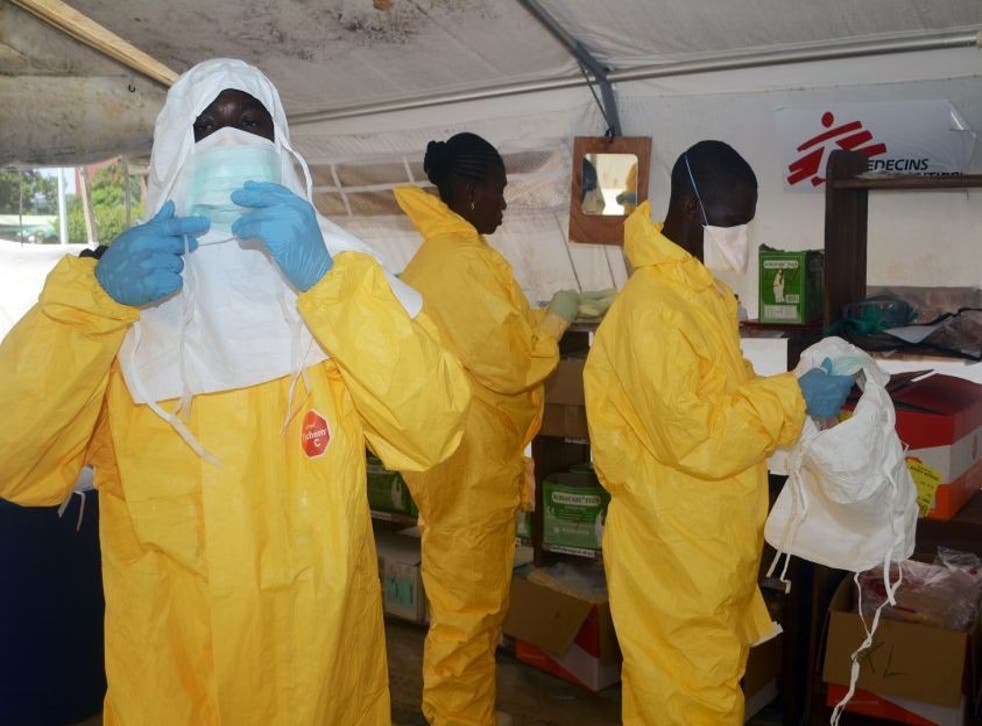 There are fears Ebola could have spread to Ghana as a US citizen is being tested for the deadly virus.
The man was undergoing treatment on Monday after falling ill during a trip to two West African countries with confirmed outbreaks.
A senior official from Ghana's health ministry said the man being tested was American.
He added: "Records showed that he had been to Guinea and Sierra Leone in the past few weeks."
The Ministry of Health said the patient, who has not been named, was in quarantine at Nyaho clinic in Accra and urged the public to remain calm.
Tests at the Noguchi Memorial Institute of Medical Research will confirm whether the man is suffering from Ebola or another illness.
There is no known cure or vaccine for Ebola, which has killed at least 467 people in Guinea, Liberia and Sierra Leone since February.
It kills nine out of 10 people infected and is so contagious that burying victims is problematic.
West African countries and international health organisations formed a new strategy to combat the epidemic in talks on Thursday.
Officials committed to better surveillance to detect cases, enhance cross-border collaboration, better engagement with local communities and closer co-operation with the World Health Organisation and other partners.
Ebola first appeared in 1976 and takes its name from the Ebola River near the village of Yambuku, in the Democratic Republic of Congo.
The virus attacks the victim's internal organs, initially showing non-specific symptoms of fever, weakness and muscle pain and developing into vomiting and bleeding.
Fruit bats and other animals are known to spread the infection and it is passed by contact with blood and bodily fluids.
The current outbreak is believed to have started in Guinea at the beginning of 2014 and has been declared the worst in history.
A spokeswoman for US embassy in Ghana said it had been informed about the testing.
In April, a previously suspected Ebola case in Ghana tested negative.
Additional reporting by Reuters
Join our new commenting forum
Join thought-provoking conversations, follow other Independent readers and see their replies