Ebola outbreak could be 'definitive humanitarian disaster of our generation', warns Oxfam
Oxfam is urging governments to send more troops and aid – before it is too late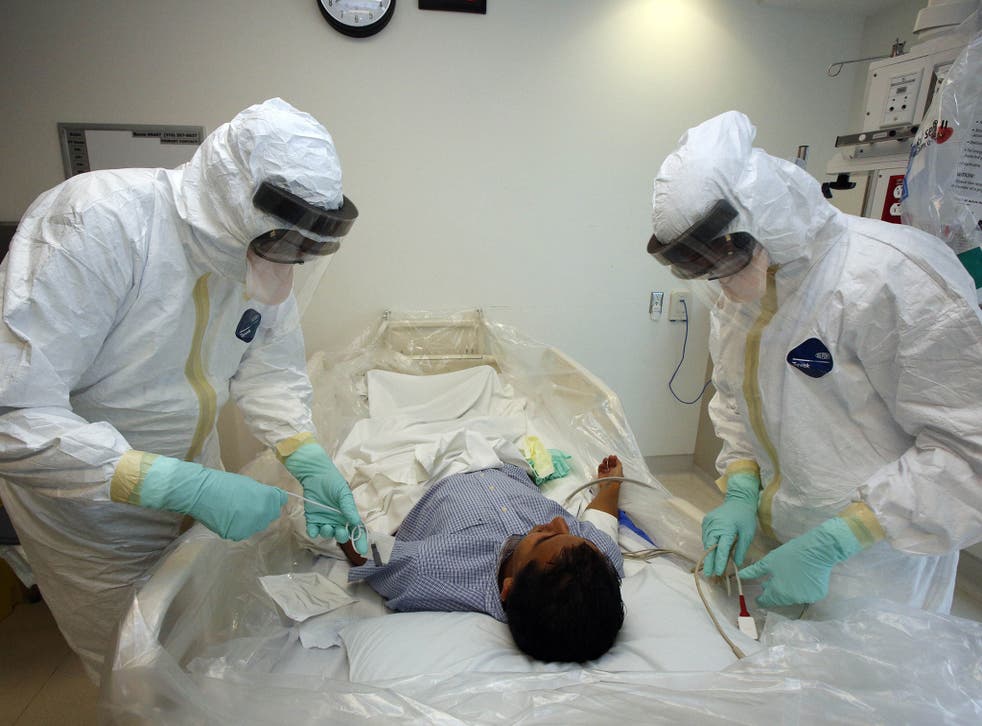 Ebola is poised to become the "definitive humanitarian disaster of our generation", Oxfam has warned, with more troops, funding and medical aid urgently needed to tackle the outbreak.
In an "extremely rare" move, the charity is calling for military intervention to provide logistical support across West Africa.
It says the world has less than two months to counter the spread of the deadly virus, which means addressing a "crippling shortfall" in military personnel.
Ebola has killed more than 4,500 people and affected seven countries, including the US and Spain. Sierra Leone, Guinea and Liberia have been the worst hit by the crisis.
French, UK and US governments have all introduced screening at airports to detect travellers who may be showing symptoms.
Oxfam said troops are now "desperately needed" to build treatment centres, provide flights and offer engineering and logistical support.
While Britain was leading the way in Europe's response to the epidemic, it said countries which have failed to commit troops were "in danger of costing lives".
Oxfam highlighted Italy, Australia and Spain as examples of countries who have committed no troops, despite Spain having a specialist medical expertise unit in its military.
Mark Goldring, Oxfam's chief executive, warned the world "is in the eye of a storm" as the latest outbreak progresses.
In pictures: Ebola virus

Show all 62
"We cannot allow Ebola to immobilise us in fear, but instead we must move toward a common mission to stop it from getting worse," he cautioned.
Oxfam's call for more troops comes after UN chief Ban Ki-Moon criticised countries he said were able to provide financial support to the crisis for not doing so.
A fund established by Mr Ban specifically to combat Ebola with a $1 billion target had received just $100,000 from Colombia.
An Oxfam spokeswoman added: "The Ebola crisis could become the definitive humanitarian disaster of our generation. The world was unprepared to deal with it. It is extremely rare for Oxfam to call for military intervention to provide logistical support in a humanitarian emergency.
"However, the military's logistical expertise and capacity to respond quickly in great numbers is vital."
Additional reporting by PA
Join our new commenting forum
Join thought-provoking conversations, follow other Independent readers and see their replies