Ebola virus outbreak: Liberia doctor treating patients with HIV drugs reports success
Dr Gobee Logan  says 13 out of his 15 patients survived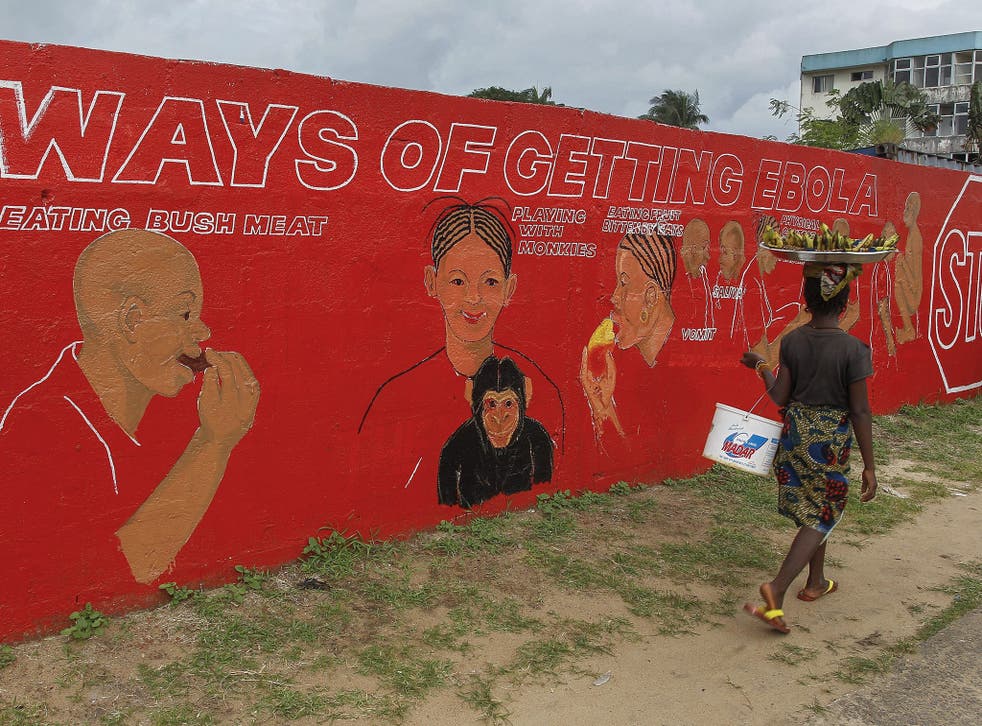 A desperate doctor in rural Liberia who resorted to treating his Ebola patients with a HIV drug claims the mortality rate at his clinic has dropped to just seven per cent.
Dr Gobee Logan told CNN he began treating patients at a clinic in Tubmanburg with the drug lamivudine in a bid to save his their lives.
Mr Logan says he has treated 15 Ebola victims with the drug so far – and 13 have survived, producing a mortality rate of seven per cent.
This figure is particularly low considering the 70 per cent mortality rate associated with the current outbreak.
Elizabeth Kundu, one of the 15 patients to receive lamivudine, says she is "feeling fine" after taking the medicine and will be discharged soon. The 23-year-old said: "They gave me medicine, and I'm feeling fine. We take it, and we can eat – we're feeling fine in our bodies."
Mr Logan told the network that in a situation as dire as the Ebola outbreak, he has to use "every brain cell possible" to try and save people's lives.
In pictures: Ebola virus

Show all 62
He was inspired to treat patients with the drug after reading scientific journals showing HIV and Ebola replicate inside the body in a similar way.
"Ebola is a brainchild of HIV," he said. "It's a destructive strain of HIV."
The patients who survived received the drug within the first five days of being diagnosed with Ebola. The two patients that did not survive were administered lamivudine between five and eight days after becoming unwell.
"I'm sure that when [patients] present early, this medicine can help," Logan said. "I've proven it right in my centre.
"It's a matter of doing all that I can do as a doctor to save some people's lives."
Dr Benjamin Neuman, a virologist at the University of Reading, said lamivude first emerged during the hunt for HIV treatments.
Dr Neuman said chemists working the 1980s began searching for an RNA molecule, used by cells to create temporary instructions but stolen by the HIV virus in order to replicate itself. Chemists changed elements of the molecule in order to trick HIV but not the cell.
"Since drugs like Lamivudine work by being close but not too close to a molecule that is already found in cells, it stands to reason that they could work for more than one virus, and this has been the case with some," he explained.
"Lamivudine is used now for both HIV and hepatitis B, while other RNA-like drugs such as favipiravir are being made available for wider testing against Ebola in West Africa."
However, he said tests on larger groups would need to be conducted in order to ascertain its effectiveness. "While Dr. Logan's results are promising, it can be hard to tell promise from coincidence with such a small number of patients. With lives on the line, it is important to be sure, which is why I would need to see the results of a larger test before drawing conclusions about any treatment."
Join our new commenting forum
Join thought-provoking conversations, follow other Independent readers and see their replies