Ebola outbreak: 'Patient zero' at start of deadly virus spread identified by scientists as a two-year-old toddler in Guinea
Study into source of disease suggests latest outbreak emerged as long ago as 8 December last year in Guinea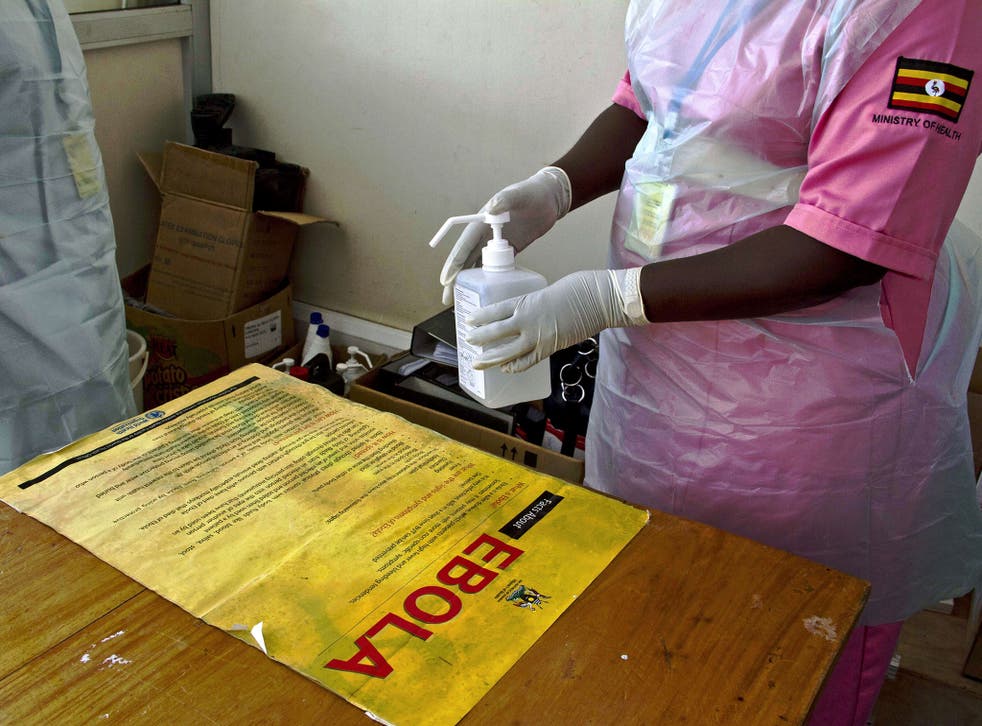 Scientists investigating the source of the deadly Ebola virus in West Africa believe that the latest outbreak can be traced back to a two-year-old toddler in Guinea.
The unnamed boy lived in a village in Guéckédou, in southeastern Guinea, and died on 6 December just a few days after he fell ill with a fever, vomiting and diarrhea.
From there the disease reportedly spread to kill the child's mother, three-year-old sister and grandmother, before transferring to a health care worker from Guéckédou.
Publishing their findings in the New England Journal of Medicine, the team of epidemiologists said they traced the disease by "reviewing hospital documentations and interviews with affected families, patients with suspected disease, and inhabitants of villages in which cases occurred".
They identified Guéckédou as lying at a crossroads between Guinea, Liberia and Sierra Leone, giving the disease easy access to these three worst-affected countries, where almost 1,000 people have now died from Ebola.
Because the virus is spread by bodily fluids, hospital transmission is one of the biggest issues in stopping its spread – and the scientists said the infection of the first health worker in Guinea "seems to have triggered the spread of the virus to Macenta, Nzérékoré, and Kissidougou in February 2014".
Read more:
Ebola vaccine 'should be ready for 2015, WHO says
Ebola outbreak: Guinea closes its borders to contain virus
Burial staff at risk as dead more contagious than the living
By March the World Health Organisation had been notified that "a communicable disease" was spreading through the country, but it wasn't identified as Ebola until later that month – more than three months since the toddler's suspected first case.
Speaking to the New York Times, lead study author Sylvain Baize admitted that it was hard to explain how such a small child could have become the first person infected.
The research paper details how this particular strain likely lay dormant in animal reservoirs in West Africa for some time, and developed separately to previous strains that have caused outbreaks across the Democratic Republic of Congo and Gabon in the past.
But the most likely route source was expected to be from handling raw fruit bat meat – unlikely to be the case with a two-year-old. Other possibilities include fruit contaminated by bat droppings or an injection using a contaminated needle.
In pictures: Ebola virus

Show all 62
"We suppose that the first case was infected following contact with bats," Dr Blaize said. "Maybe, but we are not sure."
If contamination via a needle was the cause, in particular, an earlier case may well have occurred that went undiscovered or unrecorded. This would still mean the two-year-old was regarded as the "index case" for the purposes of studying the disease, as he is as far back as the outbreak can be traced.
Last week the World Health Organisation held a series of emergency committee meetings where it was unanimously agreed that the disease now constitutes a "Public Health Emergency of International Concern".
Today, the UN agency will bring together a panel of medical ethics experts to discuss the option of using experimental treatments in the ongoing Ebola outbreak, which it said has now killed 961 people across 1,779 cases.
Join our new commenting forum
Join thought-provoking conversations, follow other Independent readers and see their replies